25 affordable ways to entertain the kids these holidays
There are plenty of challenges and attractions to keep boredom at bay during the school holidays.
Six weeks of summer holidays is a long stretch to keep your kids entertained, active and away from their screens. Most of these activities are free, so you won't break the budget.
1. Chill out
Head for the beach or local pool. Pack snacks and invite friends or family and their kids - the more the merrier.
2. Ride out
Get on your bikes. Find quiet, safe trails away from the traffic. Check your local council's website for age-appropriate trails.
3. Museums and art galleries
Explore the many child-friendly museums and art galleries such as Sydney's Maritime Museum, the National Museum in Canberra and the National Gallery of Victoria in Melbourne. It won't cost anything to view permanent exhibitions but there may be a charge for the blockbusters.
4. Festival time
Summer is festival time. Look for free music concerts, visual arts and performances in local parks or further afield.
5. Take up a good cause
Help save the planet or an endangered species. Be inspired by 15-year-old Sophia Skarparis (plasticfreesophia.com), who is Australian Geographic's Young Conservationist of the Year.
6. Audio books
Take advantage of the free trials on audio book websites to hear family classics read by some of the best actors around.
7. Movie nights
Make some popcorn, pick a family movie to stream and snuggle up with the kids.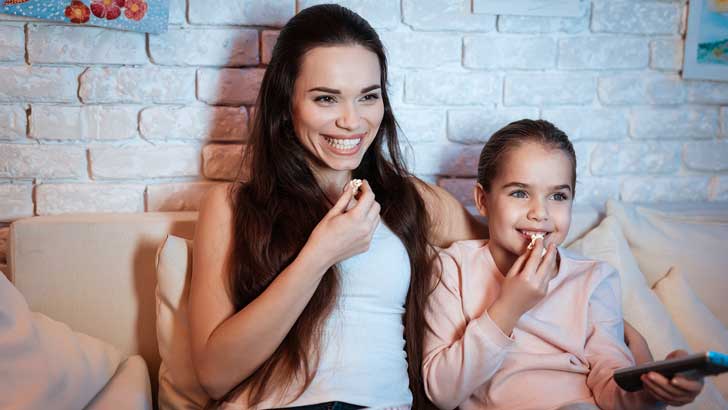 8. Learn to snorkel
Buy a mask and snorkel (perfect seasonal gift for summer holidays) to discover what is under the water.
9. Old-fashioned games
Bring out the board games and cards. Children's libraries have a wide selection of games to borrow at no cost. Most rules can be found online.
10. Write stories
Share the story of your childhood or other tales by writing them down and reading them. Ask the kids to tell their stories.
11. Playgrounds
Adventure and wild-play areas are popping up everywhere. Search for the best but beat the heat by saving the date for a cooler day.
12. Child-friendly cafes
Some cafes cater for families, with dedicated kids' rooms, colouring in pencils and innovative, well-priced menus for youngsters. Google the best.
13. Put on a play
Encourage kids to write a play, dress up and perform it for friends and family.
14. Digital detox days
It's not just the kids who need a break from screen time. Join them in a digital detox over the summer holidays and feel your stress levels drop.
15. Listen to podcasts
If you are going on a road trip, download podcasts such as Storynory, Stories Alive, Stuff You Should Know, Short & Curly, Buy Why and Six Minutes.
16. Cook up a storm
Plan a meal, from looking up recipes to going to the shops. Set a budget and talk about costs. Prepare the food together and make sure they help clean up.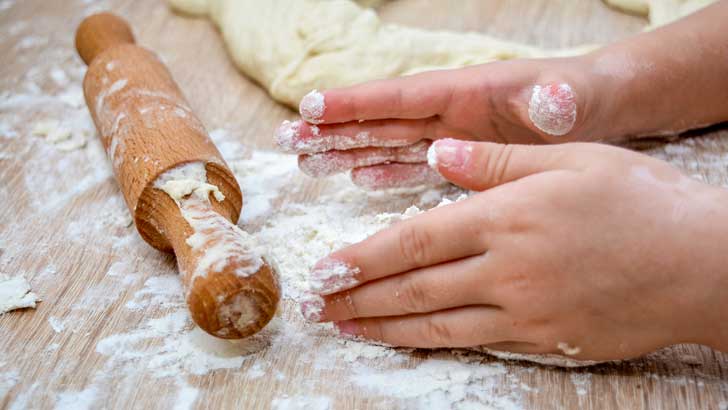 17. Help others
Encourage your kids to develop empathy by joining a volunteer organisation. Not all charities want kids to help out but there are some that welcome them. They do require parents to attend, too.
18. Paint and draw outdoors
Pack up the paints and pencils and head to a scenic spot to see what you can create.
19. be a bookworm
Local libraries hold plenty of holiday activities such as book readings.
20. Party time
Pick a theme and invite friends. Decorate the house, cook the food, choose the music and organise party clothes.
21. Green thumbs
Enlist your kids to sweep the leaves and help you weed or plants some seedlings.
22. Backyard fun
Get out the cricket set, football, badminton, basketball and other games.
23. Clean the house
Some kids love organising and decluttering cupboards and drawers while others need to be encouraged. Hold a garage sale when the holidays are over.
24. Go out for a drink
Child-friendly pubs keep your kids happy while you catch up with friends.
25. Get crafty
Pass on family craft skills such as knitting, crocheting, embroidery and woodworking. Or enrol kids in a craft course.
Get stories like this in our newsletters.