How changes to the Qantas frequent flyer program will affect you
Qantas announced last week there will be sweeping changes to its frequent flyer program, with some changes taking effect immediately while others are being progressively rolled out in the next 12 months.
Overall, the changes have been positive, with Qantas' 12.8 million member base seeing an increase in award availability, especially for high demand redemptions, such as premium seats during school holidays, as well as an across the board carrier charge redemption, from economy through to first class.
Here are the six changes to the Qantas frequent flyer program that you should be aware of.
1. More than 1 million extra reward seats annually will be available
A key frustration among many frequent flyers was the lack of award availability, meaning they unable to redeem their points on the flights they wanted.
To deliver this increased award seat availability, Qantas is expanding its list of partner airlines to include Air New Zealand, Bangkok Airways, Air China, Air France and KLM Royal Dutch Airlines.
2. Carrier charges will be reduced by up to half
Members will find that the high carrier charges that Qantas levied on award seats will be addressed in this program overhaul.
These charges will decrease across the board from economy through to first class, with the largest impact being a 50% reduction on international economy bookings, excluding direct flights to and from New Zealand and select South Pacific destinations.
This will save members around $200 per return international trip.
3. Points required for economy flights will decrease
For those travelling in economy, Qantas bears good news: members will see a reduction of up to 10% in the number of points required to redeem for international flights.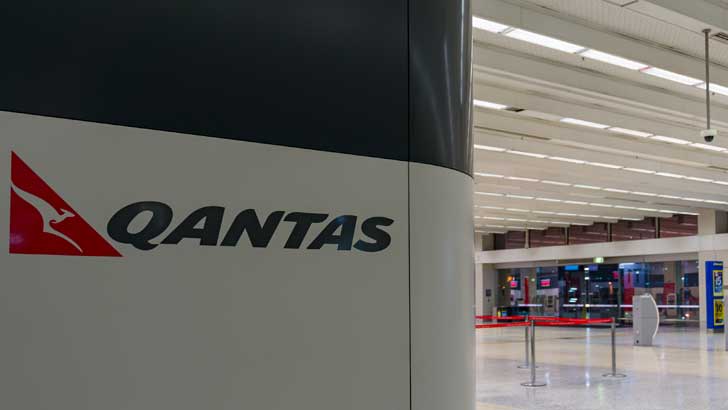 4. However, points for premium cabins will increase
To provide the above benefits, Qantas will increase by up to 15% the number of points required to redeem flights on domestic business and international premium economy, business and first class seats.
Upgrades will also see an increase of up to 9% for both domestic and international seats.
Don't forget though that these increases will mean more seat availability, which is a trade-off.
5. New points program tailored to frequent buyers
In late 2019, Qantas will launch a new Points Club program to reward members that earn most of their points from on-the-ground transactions, which represents two-thirds of all Qantas points earned in the program.
If members earn 150,000 points this way every year, benefits such as lounge access, bonus status credits and member-exclusive discounts will be offered. More information is to be provided by Qantas.
6. A new member status tier
Do you take the frequent flyer game seriously? Qantas will launch a new Lifetime Platinum status in September this year, which will require 75,000 Status Credits to achieve.
For a majority of members, this will likely be unachievable, but for the very few, they may well be on their way to achieving this, as lifetime status credits already earned will count.
Also, the qualification levels to reach Platinum status in any given year will not change.
Get stories like this in our newsletters.