What zoomers can teach you about money
They're tech savvy, eco-conscious and, according to the Australian Securities Exchange 2020 investor study, the fastest growing group of investors in the country.
Meet the zoomers - members of generation Z, loosely defined as young adults under-25 or people born in the late 1990s and early 2000s.
They're also the generation embracing financial independence and shaking up the world of investing.
Gen Z has the weight of numbers. According to the advisory firm McCrindle Research, the zoomers are the largest generation yet, accounting for one in five Australians and almost 30% of the world's population.
They're also on the cusp of the largest intergenerational wealth transfer in history. Research by Griffith University and McCrindle, cited in a 2021 Australian government paper, estimated that the baby boomers would transfer $3.5 trillion in accumulated wealth to their children and grandchildren.
Not that the zoomers are waiting for hand-me-down wealth.
More than half of gen Z (54%) already have up to $20,000 in savings or investments (excluding super) and one in four has up to $100,000 invested, according to the Responsible Investing Association Australasia (RIAA).
It's not a bad achievement when you haven't yet celebrated a 30th birthday. As we'll see, when it comes to investing, gen Z is definitely not gen zzzzzz.
On the flipside, the zoomers face tough challenges. High property prices make saving for a home a financial ultramarathon, the online world is rife with scams and misinformation and super-low interest rates are fast fading into the history books.
It puts the zoomers at the intersection of high tech and high stress. Here's how they're finding their financial feet.
1. They're savvy savers

Zoomer tip: Make your spare cash work harder
A survey by the financial watchdog ASIC found that saving is overwhelmingly a top goal for young Australians - and the zoomers are nailing it.
NAB data from April 2023 shows nearly two-thirds of 18- to 29-year-olds have their savings in a high-interest account, compared with just half of Australians aged over 30.
"Gen Z want to secure their future, ensure their own financial wellbeing, and contend with rising living costs, and they're choosing to put their money into high interest savings accounts," says Kylie Young, NAB personal banking executive.
For example, at age 17, Nick Terrell is among the zoomer ranks of savvy savers. Despite being in his final year of high school, Terrell has built up a pool of savings by spending school holidays working with a team of tradies. Rather than let the money sit idle in his everyday account, he shopped around for a savings account paying a decent rate. And he has bigger plans for the future.
"I'd like to invest in shares when I turn 18," he says. "I'm thinking of going with a Vanguard Personal Investor account to get a good deal
on brokerage."
How has he researched this? "YouTube videos". It's a common theme, and one we'll come back to.
2. Not such a 'great' dream

Zoomer tip: Be flexible, look for ways to get the most from your money
High home prices leave many zoomers (along with the rest of us) feeling shut out of "the great Australian dream" and that's driving a re-think of goals.
Hal Felding, 25, has been investing in shares and exchange traded funds (ETFs) since age 16. Over the past 18 months he's pulled out all stops to save for a home.
But it's a goal he's cooled on following 11 interest rate hikes.
"I worry that I will forever be on the hamster wheel trying to afford anywhere that is even remotely livable," he says.
"I also think the era of massive capital accumulation probably can't go on forever. Property values will probably see healthy gains in the coming years, though I'm not sure they will match the gains over the last 30 years."
So, Felding has pivoted away from saving for a home to paying off his university HECS-HELP debt. "The indexing rate is meant to be 7.1% this year. I figure any payment made before June 1 [when the debt is adjusted for inflation] gives me an instant return of 7.1%."
3. New kids on the ASX block

Zoomer tip: ETFs make diversification easy
Esther Althaus, a financial adviser with Perspective Financial Services, agrees that breaking into the property market is no mean feat for zoomers.
"If you're not invested in one market, get into another. Buy into something you understand and layer up your knowledge so you can diversify as you go," she advises.
That's exactly what gen Z is doing.
More than any other generation, zoomers are turning to the sharemarket, though not always as direct shareholders.
An ASX study found investors aged 18 to 24 are least likely to hold shares directly and most likely to invest in exchange traded funds (ETFs).
Althaus sees ETFs as having benefits for young investors. "An exchange traded fund provides plenty of diversification within its mandate," she says. "That's a plus for all investors, especially gen Z, as it means they don't have to be on top of a specific company, yet can still achieve diversification within that fund."
For Felding, ETFs make life easier. "I had some good success with individual stock trades in 2020, then the market turned with Covid. Now I put all my money into index funds. It's simpler and there's much less need for research."
A survey by Nasdaq, the US stock exchange, found gen Z are far more likely than older generations to gravitate to "themed" ETFs that focus on specific areas such as artificial intelligence (AI), digital currencies and even online gaming. In Australia, ETF providers such as Betashares have responded by launching a variety of themed ETFs.
Althaus believes ETFs with a certain focus can "empower young investors to invest in something they are interested in - be it technology, robotics or video gaming".
However, she adds: "I'd like to see fund providers use this opportunity to educate young investors about the importance of diversification. If you're investing in a trend with, say, a themed ETF, it can have an element of risk simply because it is following a trend."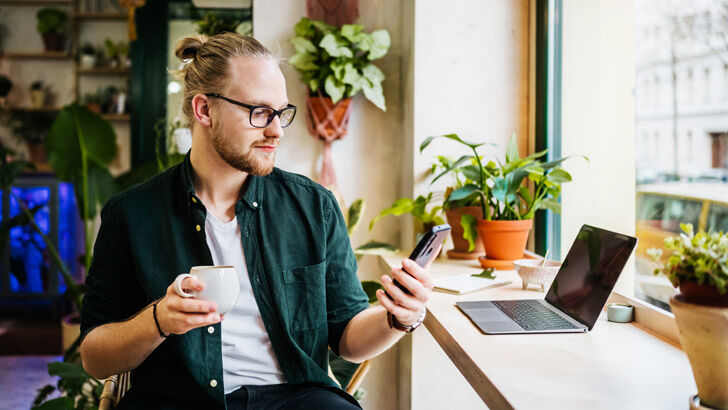 4. No fear of losing money

Zoomer tip: Investment mistakes provide a learning experience
Gen Z aren't held back by fears of losing money. A Vanguard study found only 15% of zoomers worry about losing money on an investment compared with 41% of baby boomers.
"When young people invest, they can have a good experience," says Althaus. "This doesn't necessarily mean they make lots of money, but simply gaining experience gives people the impetus to make further and smarter decisions."
Scott Pantlin, a financial adviser with Gild Group, isn't so sure. "Gen Zs are buying and selling things quickly, and trying to make profits without taking into consideration the implications," he says.
Pantlin believes this stems from "the cryptocurrency generation that was seeing 10%, 20% or 30% increases overnight and then selling - the make-a-quick-buck mentality is here."
However, for some zoomers, early experiences of investing have provided valuable lessons.
Iyra Jufriyanto, 24, began investing several years ago in what she calls "fairly speculative short trades".
"I was really playing with money," she says. "I discussed the trades with friends - it was kind of a social thing; we had a group chat. If things went up we all celebrated, but if they went down, misery loves company. I never lost money, but it was stressful," admits Jufriyanto. "These days I've started doing more long-term investments."
5. Investing to change the world

Zoomer tip: Sustainable investments can be good for the planet and your portfolio
Zoomers have been dubbed one of the most "woke" generations since the 1960s. That's not a bad thing as, according to a RIAA report, they are leading the charge for responsible investing.
An RIAA survey found more than eight out of 10 zoomers would invest more if they thought their money would make a difference in the world, compared to fewer than two in five boomers.
For Cait, 24, it makes sense to look for investments that tick the box for ESG (environmental, social and governance) issues. "I think my generation is going to be the one that looks our children in the eye and says, 'We tried our best at slowing down climate change', and investing is a part of that."
Cait doesn't see sustainability as an add-on but as "an essential to focus on". It's not just about protecting the planet. "I've read that coal, oil and other petrochemical industries may end up with stranded assets because of changes in policy that finally recognise the need to wind back our effect on the planet," she explains.
"Over the coming decades, a lot could change with government policy. So, I could end up earning a lot more in the future investing sustainably compared to supporting fossil fuels."
Cait holds a handful of direct shares but relies chiefly on index funds to achieve her ESG mandate. She currently holds units in Betashares Australian Sustainability Leaders ETF and Betashares Global Sustainability Leaders ETF.
A sustainable focus can pay off. The RIAA found that in 2021 (the latest available data) responsible investment multi-sector funds notched up 10-year returns averaging 10.9% annually, compared with 8.8% across traditional funds.
table
6. The weak spot: Where the zoomers get advice

Zoomer tip: Options for high-quality advice are available
Having grown up with social media, it's no surprise gen Z heads online for investing tips. Every zoomer Money spoke to sourced information from the likes of YouTube and TikTok.
This isn't a coincidence. According to the World Economic Forum, gen Z are almost five times more likely to get financial advice from social media than people aged 41 or over. This has fuelled the rise of the "finfluencer" - often unlicensed social media influencers who spruik financial advice in a global market worth billions.
This trend hasn't been lost on Australia's investment regulator ASIC. It found close to one in three people aged 18 to 21 follow at least one finfluencer on social media.
ASIC has called out finfluencers for dodgy conduct. The Federal Court recently banned Gold Coast social media finfluencer and self-titled "ASX Wolf" Tyson Scholz from charging his followers for advice. Scholz had been using Instagram to flog "market leading education learn to TRADE" courses, hitting up his followers for as much as $1500 annually for unlicensed share tips.
One reason younger investors are drawn to social media is the cost of traditional advice. Scott Pantlin acknowledges that face-to-face advice which fits Gild Group's zoomers' budgets is hard to come by. However, some advisers are filling the gap.
Jessica Brady is the founder of The Greenhouse, a financial literacy program pitched at younger people, the LGBTIQ+ community and those who can't afford bespoke advice.
Brady, who is a licensed adviser, says: "Whilst I'm a huge advocate for financial advice, we must acknowledge that it is unrealistic for many Australians to access. I still see people spruiking crypto or spreading misinformation about finances, which does worry me. Knowing who to trust in this space can be really complicated."
The Greenhouse program is hitting its mark. Priced at $1000, the course spans 10 weeks, covering various money topics via videos accompanied by worksheets, journals and tools. A weekly money "date night" lets participants discuss the topic of the week in detail.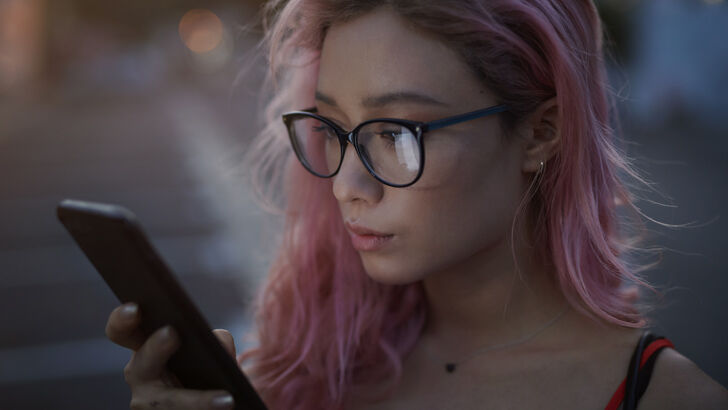 7. Rise of micro-investing apps

Zoomer tip: You don't need pots of money to start investing
If there's one area where the zoomers have an advantage over their older peers, it's the proliferation of micro-investing apps that have made investing accessible and affordable.
Raiz, Superhero, Sharesies, Commsec Pocket and Stake are among the platforms that have no or very low minimum investment levels. As little as $5 can get you into the market.
Chris P, 25, has been investing in the Raiz platform since 2017, adding a few dollars to his account each week. He was attracted to the platform because "I wanted to invest for a rainy day and earn a better return than a savings account without the hassle and hands-on of regularly trading shares," he says. Today, his account balance is almost $5000.
Micro-investing platforms not only make it easy to get into investing, they also make it fun. Raiz, which claims to have 294,000 active customers in Australia, has a loyalty program that sees partner brands such as Cotton On and The Iconic return a small sum back to a customer's investment account when they make a purchase.
Althaus sees real positives in these apps. "They create awareness and provide a platform to take the first step, and they're creating a buzz of conversation about investing between friends," she says.
That said, Althaus notes it's worth reading the fine print. "Don't get in if you don't know what's involved or how to get out."
Get stories like this in our newsletters.