Fun, cheap school holiday activities for kids
Winter school holidays are just around the corner and if you haven't booked a trip, the good news is that there are plenty of local activities to keep your kids busy - and away from technology - without breaking the bank
Winter is the time to rug up and schedule some energetic outings as well as plenty of down time so your kids can recharge. The days are perfect for bushwalking, bike riding or exploring different parts of the city.
Check out the school holiday programs available at big parks and gardens near you. Sydneysiders for example can explore Royal Botanic Garden which has programs for different age groups and are a great way for kids to learn about the natural world.
Don't miss the native Australian wildlife theatre production, City Slicker Critters, held in the Botanical in Sydney or the gardening workshops to explain how food is grown. Other cities parks and gardens may have similar offerings so take a look online.
Look at the numerous school holiday activities at your local library or council.
Don't forget the well-known museums and galleries such as the Art Gallery of NSW, the Australian Museum in Sydney, the National Gallery of Australia and Questacon in Canberra, National Gallery of Victoria and the Melbourne Museum in Melbourne to name a few.
Go with the winter theme and do things that only happen in winter such as the pop up ice skating rinks in the following locations:
Sydney: Parramatta, Bondi, Luna Park and Cathedral Square
Melbourne: Southbank and St Kilda
Brisbane: King George Square
Adelaide: Victoria Square
Perth: Elizabeth Quay
Canberra: Garema Place
Talk to relatives, school parents and friends about pooling resources so that you can mind other kids when the parents are working and vice versa. It is always easier to send them to soccer or tennis or drama camp if they have a friend.
Free winter school holiday activities
Read: Visit the library throughout the holidays and let your kids select the books they like. If they are young, read to them.
Ball games: Get out the cricket set, soccer ball, petanque and other games.
Picnics: Pack a healthy picnic lunch and head for your local park or gardens.
Market hop: Browse all the different markets selling fresh local produce, handmade crafts, secondhand treasures or food.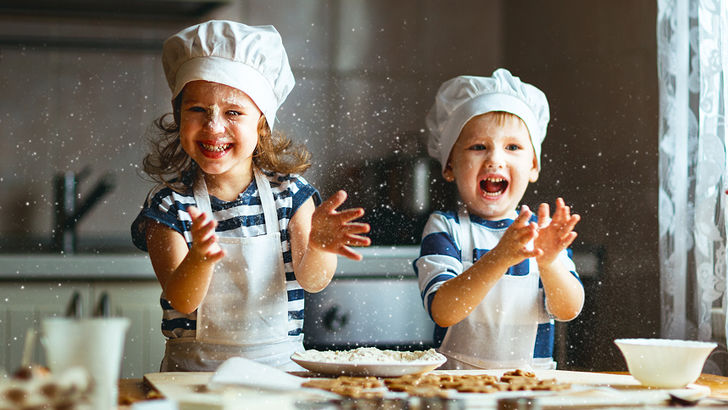 Cook: Find a simple recipe, get your kids to make a shopping list, buy the ingredients, prepare the food and clean up. Play Masterchef.
Camp: Keep your holiday costs low by using your tent or borrowing one.
Play games: Forget screen games, play hiding, hopscotch and cubby houses.
Cards: Teach your kids card games that have instructions online.
Movie marathons: When the weather is poor, invite your kids' friends over, draw the curtains and make a big bowl of popcorn.
Art: Let your kids go wild with paint, brushes and paper. Take sketchbooks on your walks or visits to galleries.
Dance: Let kids make up a dance routine to their favourite music.
Board games: Teach them chess, Monopoly, Scrabble or some of the new board games. Plus, enter our competition to win Pay Day from Hasbro!
Put on a play: Write a script, rehearse it and make costumes.
Spot wildlife: Visit national parks, see what animals and birds are plentiful, and then look for them.
Podcasts: Choose a fascinating podcast that your kids will love to listen to.
Science: Ignite your kids' scientific imagination with science experiments, books and museum visits.
Get stories like this in our newsletters.