Is private health insurance worth the cost?
It's expensive, but it's better than nothing - that's a common attitude to private health cover. The Australian Prudential Regulation Authority reported the 10th consecutive period of growth for the private health industry in the December quarter of 2022.
A record 14.42 million Australians (55% of the population) now have private healthcare with membership growing by 2% over 2022.
Even younger Australians are realising the benefits of private health insurance, such as 25-year-old Hayden Lenord, who says he has had it consistently for the past two years.
"I initially got it because I had a few medical issues that needed attention and I didn't want to pay out of pocket," he says.
Lenord says he grew up without private health insurance, but when he became an adult he realised it was the little things that made a difference.
"It gives you peace of mind to know you can go to these appointments and not be out of pocket. It means I will go and get checked rather than delaying it, which could cost more down the line."
Not everyone is this enthusiastic as the cost-of-living crisis continues to bite.
Rising interest rates and inflation have meant Australia is now one of the most expensive places in the world, according to cost-of-living calculator Expatistan, which estimates the current monthly cost of living for a family of four to be $7688.
Health insurance costs are set to rise, too, with the federal government estimating an average 2.9% premium increase for policyholders this year, starting on April 1. Data from the personal finance marketplace Compare Club shows that families could see their premiums increase by $141 over the year, while retirees could see an average increase of $167. On average a single person will pay an extra $1.17 a week, and a family $2.58 extra a week.
Compare Club chief executive Andrew Davis points out not all funds are increasing their premiums on April 1. "Even those customers who are seeing premium rises deferred to later in the year will still be paying a lot more money for their cover than this time in 2022, and the amount they stand to save from a deferral is likely to be less than what they would save by reviewing and switching their policy," he says.
The cost is one of the reasons why healthcare worker Aaron Matthew, 32, has chosen to forgo private health insurance. "I didn't grow up with private health insurance and as I've continued to get older it's not something I've seen the value in," he says.
Matthew says that at his workplace he sees people from the private hospital come into the public section to get tests or check-ups, which further cements his position. "Anything life-saving is free, anything urgent is free. I see a lot of things working in a hospital that mean I just couldn't justify the costs of private care."
According to the comparison site Finder, Medibank is the nation's largest private health fund, with 27.3% of the market share, with Bupa, HCF and NIB rounding out the top four.
Medibank executive Milosh Milisavljevic says it has continued to increase its membership as health has become front of mind for people as a result of COVID-19. "Health is higher on the priority list following the pandemic as people's awareness of health and wellbeing has continued to rise, which has driven private healthcare participation," he says.
Milisavljevic says that many people, including Susanne Gervay (see case study, page 46), opt for private health insurance for the choices it gives them. "People take out cover for the ability to choose, so whether that's when they get the procedure, or the doctor or which hospital, it's about peace of mind."
In recent years, many Australians have been taking out cover to reduce the cost of accessing mental health services.
Milisavljevic says just five years ago the key reason for coverage was for people to start a family, but now mental health was a key priority. "The capacity just isn't there in the public sector to provide a broader level of service for mental health and it's going to be a long-running need for Australians," he says.
For people looking at private cover, Milisavljevic says the most important thing is to consider their health needs. "At the very root of why people take out coverage is the consideration of what are their health issues now and what issues do they think they will need to look at in the future."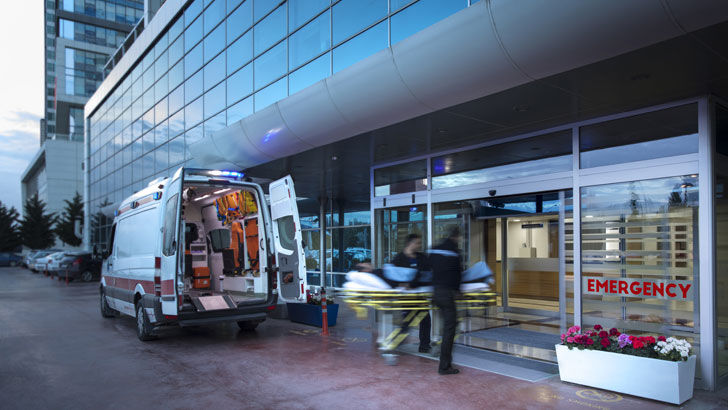 Choose the right policy
Health insurance was simplified by the federal government in 2019, to help Australians find the cover that works best for them. It required all hospital insurance policies to be classified into tiers: Gold, Silver, Bronze or Basic.
What's included in these tiers is based on a minimum clinical category of treatment and can be found on the government website, privatehealth.gov.au.
Insurers are required to send you a statement of what your policy does and doesn't cover at least once a year or when the policy changes.
Another change was the introduction of a discount of up to 10% of their private health insurance hospital premiums for people aged 18-29 years.
There are additional incentives to take out health insurance, including the lifetime health cover loading, and allowing people to stay on their parents' coverage until they are 31.
"The government has a website that lists all the insurers and what they offer, which can be much better than an aggregator that may only cover a few funds," says Milisavljevic. "What you need to look at is what is the best fit for you and then figure out the out-of-pocket costs and the benefits included in that plan."
Choice health insurance expert Uta Mihm says that while the process has been made much simpler, there are still ways to make sure you are getting the best deal. "The important thing is to not just have health insurance, but to make sure you have the cheapest possible policy for what you require."
The first thing to consider is that there are two types of insurance policies, hospital cover and extras.
If you have hospital cover you can get treatment at a private hospital, can choose your doctor and shorten your waiting time for elective surgeries.
Extras policies cover you for healthcare outside a hospital that is not covered by Medicare, such as dental, optical and physiotherapy.
Mihm says you should always look at your policy and whether you can downgrade to make it cheaper.
"The people who benefit the most are those having children or elective surgeries, but if you aren't in those categories then there are savings to be made."
Private health insurance is just like anything else, in that it pays to shop around and even look beyond the big names such as Medibank and Bupa.
"Eighty per cent of Australians are with one of the big ones, but we've found that they aren't the cheapest and there are a lot of cheaper options down the smaller end of town that are just as good," says Mihm.
Funds like AIA and even Qantas Health Insurance offer a range of benefits to entice new members.
AIA is perhaps best known for its Vitality program, which incentivises members to do regular health checks, move more and eat well.
Qantas Health, launched in 2015, is tied to the airline's frequent flyer membership, offering up to 130,000 points for joining (at the time of writing).
Like many insurers, both offer a range of products and memberships tiers, but Mihm says to be careful about purchasing a membership that sounds suitable but may not be.
"When it comes to couple's cover, it's often not beneficial to take it out, particularly as it could mean paying for a service that one party will never use."
Safety net comes in handy
Author Susanne Gervay has had a tough couple of years. In 2022, she had two brain tumours and a stroke that required urgent medical attention.
"Having private health insurance gave me options. I utilise both the private and public health system and that gives me comfort when it comes to my healthcare," she says.
Gervay grew up having private health insurance and says it helped with elective needs like dental and optical, but it was always about the safety net for her.
"I would be scared to not have private health insurance particularly later in life where I've had a number of emergencies happen," she says.
Even just having the option to get minor surgeries done faster can make all the difference to long-term health, she says. "I needed a back operation and going through the public system would have taken years, but due to my private cover I was able to have it done quickly so I could continue to walk."
Get stories like this in our newsletters.