Advertise with Money magazine
Money is Australia's longest-running, highest-selling and most-read
personal finance magazine.
Providing credible, independent and easy to understand financial information,
helping readers earn more, save more and make the most of their investments.
---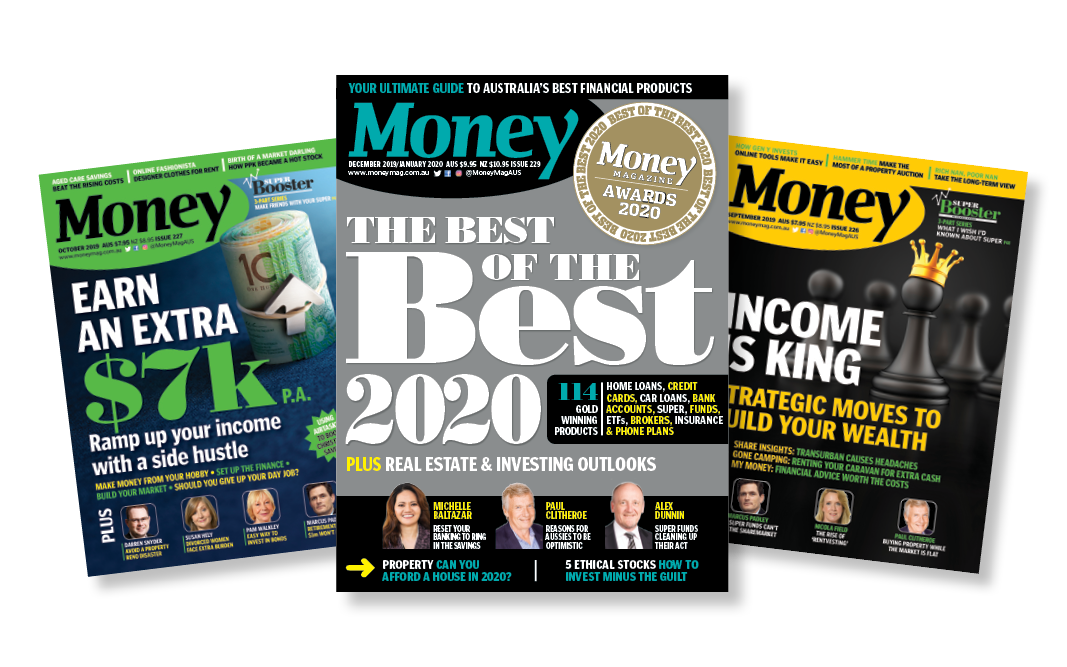 ---
Brand Overview
Common sense, credible and easy to understand financial information, insights and information you can trust - this is what Money magazine has been delivering for more than 20 years. We continue to provide our readers with leading personal finance tips and strategies that empower them to take control of their financial wellbeing.
The Money team is passionate about equipping everyday Australian's with the tools and information they need to prepare for the future. This has been at the core of Money since our chairman and chief commentator Paul Clitheroe established the magazine in 1999.
Money is continuing to grow and innovate our print and digital footprints to meet the needs of our readers. Our commitment to them will never change.
---
Audience at a glance
Age Breakdown
<24
25-34
35-49
50-64
65+
---
Looking to advertise?