Ski jackets to scarves: the long-awaited Aldi snow gear sale is back
What will you be doing on May 18?
After grabbing an election day sausage and maybe a fete cake or two (oh, and voting!), I'll be shopping at Aldi. And so will thousands of other Australians. That's because May 18 is the day for Aldi's annual snow sale.
It says a lot about the general affluence of many in our sunburnt country that a snow gear sale has become the largest retail day of the year for Aldi Australia. It is big and feels like a carnival, with people queuing up and rushing in to grab the best buys.
Last year, in between finding a stylish new jacket for my husband, matching beanies so we could look like a couple, thick skiing socks and apres ski woollen lined boots, we somehow ended up chatting with friends while hovering in front of the avocadoes and bananas.
In fact, last year's Aldi snow gear sale was quite a social day as we bumped into several friends who were also shopping for snow gear.
Snow sale season
We struggled to carry on conversations while trying to navigate through the crowd to grab essentials such as socks, gloves, helmets and goggles in the right sizes. As regular bargain hunters know, the good stuff in the right sizes goes early - you need to sort through nearly everything in the pile.
As we stood in the long line for the cash register, I could hear people grumbling about those customers who dared to go into the store to buy groceries for the week. "Why on earth would you go shopping for food during the snow sale?" someone asked. "Are they crazy?"
I guess they didn't get the snow sale memo.
And they probably didn't enter the online joint promotion that Aldi is running with Perisher to celebrate the launch of what it bills as its biggest and best snow gear collection yet. (I entered as soon as I received the email.)
While Aldi's snow sale list isn't out yet, based on past performance it is sure to deliver. Rather than paying $50 to $100 for goggles, for instance, you could buy a pair for around $20. Ski jackets were around $70 rather than several hundred.
On May 18 we will be there scouting for snow chains for our new (second-hand) car, a pair of (more roomy) ski pants for me and perhaps a few other impulse buys that will help make our planned ski trips this year more comfortable.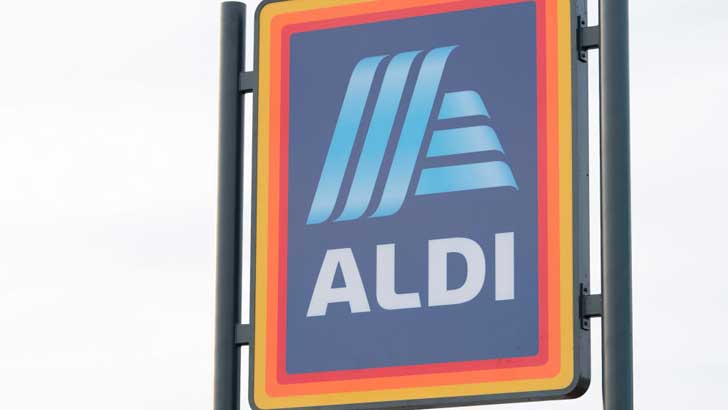 Once upon a time, alpine sports were only for the wealthy and elite. Snow gear was difficult to buy outside specialist stores, and much of it was made in Europe or North America.
Which was probably part of the allure of the dashing and daring sport. While we had some snowfields in Australia, the hardcore went overseas and skied at Whistler, Aspen, St Moritz or Kitzbuhel over Christmas.
My dad used to take my sister and I skiing when we were young. He was a member of a club, and we would go up with a group of friends, sleeping in bunk beds and cooking communal meals after a day of skiing. I had so much fun conquering my fears on the mountains, tackling difficult runs with friends and then recapping over dinner or by the fire.
Three years ago, I took up the sport again. Wanting to introduce my kids to something I had once enjoyed, I outfitted them with matching ski jackets from Aldi.
While they looked super smart in their harlequin-themed gear, it was hard to recognise them as there were so many other kids on the beginner slops dressed in the same jackets.
Last year my kids begged me, while I was standing at the registers contemplating what new outfits in the brochure to buy them, not to force them to go skiing any more. (First-world problems.)
How to hit the slopes on a budget
Last year I married a man who also likes skiing. I invited myself along on a day trip while we were just friends, and there's nothing like the excuse of leaning in on a T-bar (and chatting on the chairlift) to nudge a friendship into something more.
Skiing is our significant non-frugal fun. It is a hobby that makes me feel alive while wondering (once the thrill of flying down the mountain is gone) why I am addicted enough to spend a fortune being cold, wet and sore.
We save money using second-hand skies purchased on eBay, which hubby waxes and edges himself, and pre-purchasing annual tickets online. (You can also buy good-value beginner-lesson-plus-ski-lift passes at Costco.)
We have booked three nights' accommodation through Airbnb and will supplement that with day trips and caravan stays. But even with these frugal adjustments, skiing is not cheap.
Which is why I always find it so surprising that the sale is so popular. Living close to the snow, as we do in Canberra, you could perhaps understand it. But for it to be such a big thing nationally?
When I'm on the slopes, I realise that there are more Australians than ever who enjoy skiing and snowboarding. And more and more Aussies are heading overseas to places such as Japan for snow adventures. The affordability of snow sale gear is making winter sports possible - normal even - for many families.
But even if you don't ski or snowboard, there are still bargains to be had at the sales. Comfortable thermal underwear is a good investment for any frugalista looking to save on heating costs indoors, or who (like me) is up for cycling to work in below-zero temperatures.
And a quality waterproof jacket isn't just for the snow - it's perfect for walking around on a cold, rainy day.
Tips for surviving the Aldi snow gear sale
For those heading to the sale, my big tip is to get there early.
But if you miss out, try stopping off at the Aldi supermarket in Cooma.
I was surprised last year to discover it still stocked some snow gear in August - given its proximity to the Snowy Mountains, unsold items are transferred there to service the market.
Get stories like this in our newsletters.