Bank of the Year Awards: bigger isn't always better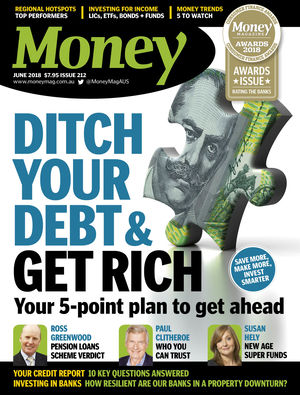 Bigger isn't always better when it comes to banking, as Money magazine's annual Consumer Finance Awards, including the prestigious Bank of of the Year award, show.
"The banking landscape is constantly changing, so it pays to regularly review your needs," says Money editor Effie Zahos.
While the big four banks dominate lending in Australia, controlling more than 82% of loans, only one major bank made the cut in the seven award categories for lending.
Tight competition across all 14 categories demonstrates the strength of financial product offerings.
"We reveal the top performers and their hero products and just how much consumers can save," says Zahos.
"This issue is the annual reminder consumers need to check their home, investment, personal and business loans, and see where they can get a better deal."
THE WINNERS
Bank of the Year - Suncorp
Customer-Owned Institution of the Year - Bank Australia
Credit Card Issuer of the Year - American Express
Money Minder of the Year - ME
Personal Lender of the Year - People's Choice Credit Union
Home Lender of the Year - Greater Bank
Non-Bank Home Lender of the Year - Freedom Lend
Investment Lender of the Year - Newcastle Permanent
Non-Investment Lender - Homestar Finance
Insurer of the Year - Budget Direct
Business Bank of the Year - Suncorp
Margin Lender of the Year - CommSec
Mobile Banking Provider of the Year - Commonwealth Bank
For details on the winning products and how the Consumer Finance Awards are judged, pick up a copy of the June issue of Money
Get stories like this in our newsletters.