How to borrow your way into boosting your savings this year
Saving money is one of the most popular new year's resolutions and one of the most commonly failed.
An often overlooked way to save is to borrow not buy. Taking out a loan doesn't have to cost if you do it from a library.
Libraries are cool again
It feels like libraries are undergoing a renaissance. Over the past year Sydney has seen three new state of the art libraries, Green Square, Marrickville and Darling Square.
These libraries focus not just on borrowing but on being hubs of the community too. A few weeks ago, for the first time since I was a student, I joined a library.
Now while I'm feeding my book addiction at the airport I don't buy the books, I take a photo and then just order them at the library - all for free!
There is a nice feeling of anticipation and nostalgia waiting for a book to be returned so I can borrow it.
Street libraries
Nowadays you don't have to go to the library you can hunt them out on the street and even be your own librarian with a street library.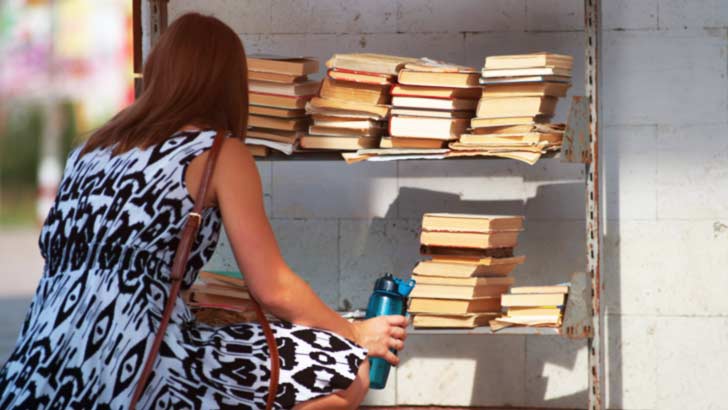 These libraries come in all shapes and sizes and reflect the character of the community. You can take or leave books for free.
We have just installed a street library in our York St branch and it has been a great way to meet our neighbours.
Libraries aren't just for books
For a $75 annual membership fee, members of the Inner West Tool Library can borrow from its library of things. There is a wide variety of tools and equipment including sewing machines and drills.
The fee is a bargain considering the average drill is used between six and 20 minutes in its entire lifetime and can cost hundreds of dollars to buy.
Amy Croucher, founder of the Inner West Tool Library, confirmed that in the first six months of opening, they saved members around $32,000.
This is more than $400 on average per borrowing member, as well as potentially saving one and a half tonnes from going to landfill.
In an ever-growing diverse inventory they also have more unusual items such as a stand-up paddleboard and camping gear.
One library in the US has an "unusual stuff to borrow" section.
The criteria is that the item must be "more expensive than an impulse buy; you can get good use out of them in seven days; and you don't need them often". For example, fishing rods or telescopes to gauge a child's interest in a hobby.
If you are only going to use an item once then don't buy it - borrow it.
Get stories like this in our newsletters.