What to check if your super is merging
Super funds continue to merge, creating mega-funds with economies of scale that will provide members with lower fees and better benefits.
While most of the attention will focus on investment performance, checking your life insurance is also important.
AustralianSuper, the country's largest fund, announced earlier this year that the cost of its default insurance would drop by 11%, benefiting 99% of its insured members. The not-for-profit fund manages $260 billion for 2.6 million members.
The fund aims to keep its insurance costs to less than 1% of salary, emphasising the benefits.
"Insurance is an important part of members' financial safety net and AustralianSuper uses its size to negotiate discounted bulk insurance rates to offer affordable cover," it says.
Members who find themselves transferred into another super fund will want to know what's in store for them and how their insurance is affected.
Best-interest requirement
Trustees conducting the merger are obliged to act in the best interests of their members, and that includes life insurance.
"There's an expectation that members will not be worse off as a result of the transfer," says Mark Kachor, managing director of research firm DEXX&R.
"In a number of cases, if you have a predominantly blue-collar fund merging with one that is predominantly white collar, then the acquiring fund may ask its insurer to revise the terms and conditions so they are broadly similar for the blue-collar people who are coming in."
But there are no guarantees, says Kachor.
"If the fund's insurer doesn't want to provide similar T&Cs, it may then approach the incoming fund's existing insurer and ask if they'd like to continue providing insurance on the same T&Cs within their own fund."
That means members being transferred will have their T&Cs grandfathered.
"Inevitably, down the road, you'll find the acquiring fund will put their insurance out to tender with the requirements of both. Members will find they will get broadly similar benefits."
Kachor points out that unlike individual life insurance - cover purchased outside of super - with group insurance the T&Cs and definitions continue to change.
Keeping up with all these changes in the fineprint can be more challenging than monitoring the premiums.
Occupation ratings
"The biggest single message here is for members to always check they're rated in accordance with their occupation. Where funds do not have your occupation details on file, you will be charged the highest rate," says Kachor.
The premium differential between low-risk white-collar occupations and high-risk blue-collar occupations can be as high as 300%.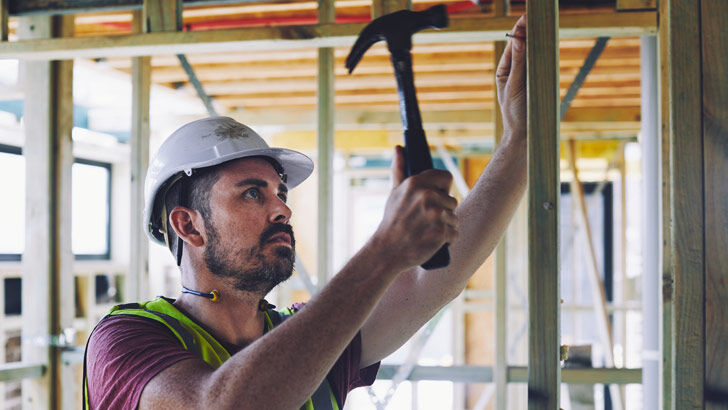 The good news is most funds allow you to calculate the cost of cover on their website. So, it's a good idea to check it out using your exact occupation.
If the quoted premium is less than you are currently paying, the advice is to contact your fund and ask it to apply the lower premium. If your occupation has not changed during your membership of the fund, you may also be entitled to have the excess premium re-credited to your superannuation account.
TPD definitions change
The definitions for total and permanent disability (TPD) have been tightened over the past three years. Kachor says each time the definitions change, members are advised by letter.
"There have been significant changes to enforce retraining and rehabilitation under TPD definitions. If somebody doesn't participate in a rehabilitation program that the insurer believes will get them back to work faster, it can decline to pay.
"So, if you were in a position where you thought you might be totally and permanently unable to work, you will be required to participate in all the retraining and rehabilitation specified by the insurer. It will be based on medical advice provided by their doctor. You wouldn't expect to get a payout until every option has been exhausted," he says.
TPD, then, is exactly what it says it is - you need to be totally and permanently disabled and unable to work ever again.
"The issue with TPD is getting a clear understanding of when you do get paid and when you don't," says Kachor.
"Lots of time elapses while they send you to retraining and a 12-month rehabilitation program, and after all that's been exhausted, you're unlikely to get a payout."
Income protection
Income protection, on the other hand, will pay you a regular income if you can't work as a result of an accident or illness. Expenses don't stop if you are off work for an extended period.
You are more likely to be paid out on an income protection policy before the age of 65 than on a claim for death or TPD benefits, says Kachor.
"Unless you've got income protection cover, you've got no income. Life and income protection should be a priority."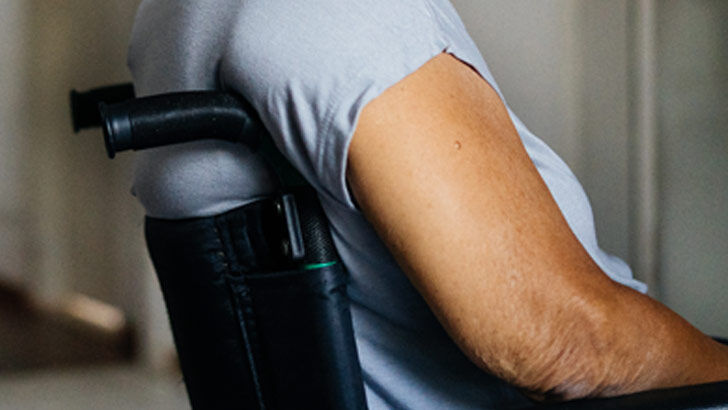 Most definitions will require that you are unable to perform all the important duties of your own occupation.
After two years on claim, some insurers will apply a more restrictive definition of duties. This may mean the payments will stop if the member is unable to do their own occupation but could do some other occupation.
Another thing to watch out for is how "offsets" may apply. These can be deducted from your benefit. They may include income received from other disability income plans, sick leave, annual leave and worker's compensation.
Going outside super
The previous pointers are by no means comprehensive. Insurance is complex and varies from fund to fund. Also remember that the premiums are deducted from your super balance, which means less money is being invested on your behalf.
Income protection insurance bought outside super is tax deductible. While the premiums are likely to be the same, Kachor says some of the benefits that can be paid outside super cannot be paid inside the super environment.
"There is a strong argument for getting income protection outside of super. People usually put it inside of super because they don't have the cashflow to pay the premiums," he says.
"It should be 70% of your current income, and in many cases inside super it's just a default amount that may only be 30% of your income."
One way or another, people should check their insurance to see whether it is fit for purpose. Kachor says your priority should be life cover and income protection.
"If someone dies in a car accident and they live in Sydney and have a $1 million mortgage and two young kids, you'd want cover to at least pay out the mortgage so your spouse can stay in the home and not have to worry about the mortgage."
Death cover sometimes has a terminal illness benefit, which will make an advance payment of the sum insured if you have a terminal illness and a life expectancy of one or two years. This enables you to get your affairs in order and places less of a burden on your loved ones.
Want to be a super star? Just answer seven short questions about superannuation and you could win a copy of Money's November issue: https://bit.ly/3xW7KtM
Get stories like this in our newsletters.