How to stay cool this summer while keeping a lid on your energy bill
Keeping a lid on your energy bill during summer is easier said than done. It seems not a week goes by without the mercury hitting all-time highs, making it all too easy to prioritise temperature control over energy bill control.
But there are things you can do to rein in your power usage.
People often think that saving money in the long run means investing some money in such things as solar panels and energy efficient appliances. Doing these things will cut your power usage, but an easier starting point is to be smarter about the things you already have.
Have shorter and cooler showers (not hard during warmer months), switch off lights when you leave a room, turn off appliances at the wall rather than leaving them on standby mode, and zone off the areas of the home you want to keep cool by closing doors.
If you use an air conditioner, set the temperature to the warmest level you're comfortable with - according to Energy NSW, each degree warmer on the thermostat can save you 10%.
Better yet, don't use an air conditioner at all.
"Using ceiling fans instead of air conditioning on days with temperatures between 28C and 30C could save between $38 and $153 per year, while using air conditioning for an hour less on hot days could save between $30 and $84 per year."
Keeping an eye out for weather changes and adapting accordingly is another good way to save.
"Close curtains and blinds during the day, but if a cool change arrives, open windows, curtains and blinds to let the breeze in," says AGL General Manager Customer Market Operations Glenn Waterson.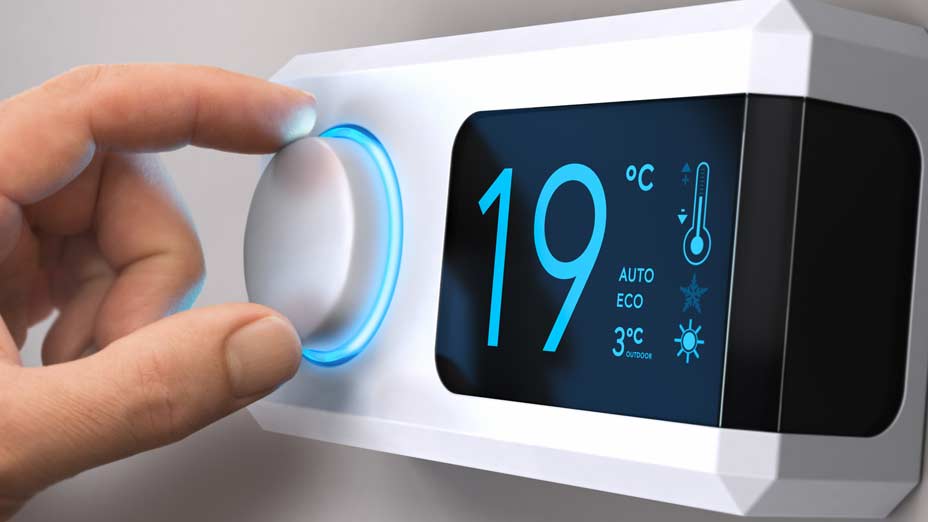 There are also a number of investments you can make that can help shrink your power usage.
Smart electricity meters provide a breakdown of your power usage in real-time, rather than waiting three months for the power bill.
"Some show your electricity use down to a 30-minute block of time, which means you can see just how much that heated towel rack added to your bill when it was left on over the weekend," says energy expert Tim Forcey.
Then there's the air-conditioner. Research Forcey did with the University of Melbourne found that using a reverse-cycle air conditioner rather than ducted gas heating could reduce heating costs by $658 a year for a large home in Victoria, and $1733 for an equivalent sized home in Canberra.
The Australian energy market is the most competitive in the world, so put some pressure on your retailer to ensure they're giving you the best deal possible. Tassie and Northern Territory residents are stuck with a single retailers - Aurora Energy and Power and Water Corporation respectively.
For those who like to sweat the details and compare retail plans, visit energymadeeasy.gov.au or Victorian Energy Compare for those in Victoria. Energy retailers are required by law to publish fact sheets on all their plans.
Other incentives that can save you money include referrals and reducing your usage during peak periods.
For instance, Powershop has a Switch Your Mates program where customers save $75 off their power bill when they get a friend to sign up. Likewise, Powershop's Curb Your Power program provides customers with a $10 saving on their bill for voluntarily reducing their electricity usage when there is short capacity in the market.