Five top end-of-financial-year car deals you can't ignore
Record numbers of Australians will buy a new car in the next 30 days as customers drive home end of financial year deals.
The two strongest sales months in Australian automotive history took place in June 2016 and June 2017, a trend expected to continue this month.
Fierce competition within the car industry provokes cut-throat sales across the board, with models ranging from bargain-basement light cars to utes and prestige models subject to deep discounts as car makers fight for market share.
Sales promotions generally take three forms:
The most common is drive-away discounting which accounts for on-road costs such as stamp duty, registration fees and dealer delivery charges which can add up to $5000 to the price of a vehicle with a recommended retail price of $50,000.
But heavy discounting can have a severe affect on the resale values of existing vehicles, so some companies - particularly luxury brands - offer additional value instead. Jaguar and Land Rover have adopted this approach for June, extending warranties from three to five years while offering free servicing for the first five years of ownership.
Mini's approach is to give customers at least $5000 in extras such as leather seats and alloy wheels, while the German trio of Audi, Mercedes and BMW are footing the bill for GST on new vehicles. Others opt for cash back offers or gift cards to sweeten the deal.
A third approach surrounds financing, often in the form of low interest rates or eye-catching weekly payment plans.
Fiat offers a 0%pa comparison rate on the 500 Pop, which also brings drive-away discounting in June. Nissan's Big1 sale surrounds 1% comparison rate finance over 36 months, with zero deposit and a 50% final payment. The deal means a Qashqai compact SUV can be had for $94 per week with no upfront payment, or $27,990 drive-away.
Brands under pressure often compound incentives to shore up their sales numbers.
Holden is having a tough year following the closure of its local factory in October 2017, so the Commodore's imported replacement is available with drive-away pricing and a seven-year warranty. Colorado ute customers with an ABN get competitive finance rates, a $2000 cash bonus and five-year warranty, while Equinox customers can apply for a $1000 trade-in discount on top of the best price they can negotiate with sales staff.
It's important to do your homework to see whether a preferred new car is competitive within its class, or if it is due for imminent replacement - in many cases that polished car on the forecourt will be superseded within weeks by a superior model.
Here are five of the sharpest deals available in June:
Small car: Holden Astra R+, $19,990 drive-away
Popular across the globe, the practicality and value of hatchbacks keeps customers coming back for more.
There are deals everywhere you look in this class - particularly from models on the verge of replacement (Toyota Corolla, Mazda3, Kia Cerato).
The car industry sometimes plays games with sales data, registering large numbers of demonstrator models to pump-up numbers for internal reporting or external bragging rights. Industry observers were shocked when Holden reported 3533 Astra sales in December 2017, well more than triple its monthly average.
It's no coincidence to see the brand doing deals on demonstrator examples of the European-built, well-equipped Astra R+ automatic hatchback for just $19,990 drive-away today, far below its 2017 launch price of $25,190 plus on-road costs.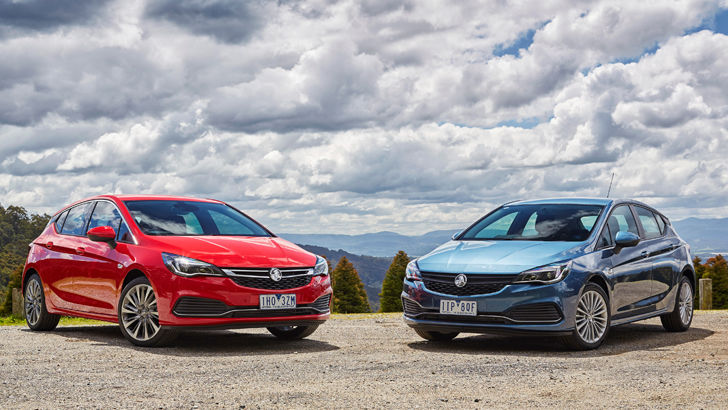 Family SUV: Hyundai Tucson Active, $27,990 drive-away
High-riding SUVs have replaced sedans as the wheels of choice for Aussie families, becoming a key battle ground for automotive brands.
There are deals to be had across the board, but few are quite as sharp as the $27,990 drive-away ask of Hyundai's Tucson Active X.
Representing savings of around $4500, the deal is reinforced by a further $1000 factory bonus that reinforces Hyundai's five-year, unlimited-kilometre warranty and capped-price servicing scheme.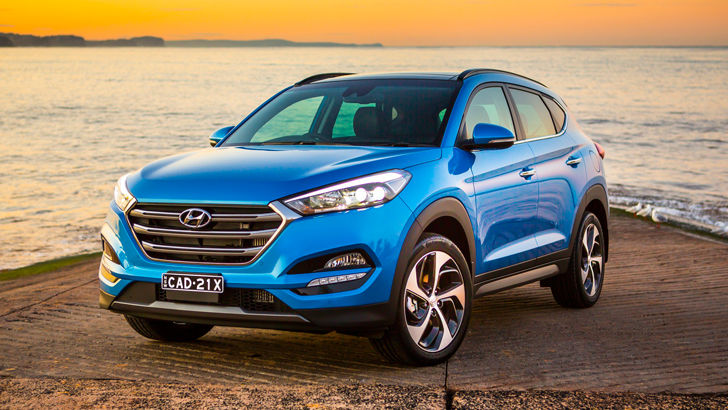 4X4 ute: Mitsubishi Triton LS, $38,990 drive-away
Four-wheel-drive dual-cab utes represent some of the most popular vehicles on sale - after all, the Toyota HiLux was the national best-seller in 2016 and 2017.
Brutal competition in this class drives deep discounts. Mitsubishi always offers sharp prices, and the discounted Triton LS is evidence of that, bringing a diesel engine, automatic transmission and all-wheel-drive for $38,990 drive-away - well less than its regular price of $44,000 plus thousands more in on-road costs.
Sharp offers on the Ford Ranger are also worth a look, bearing in mind that a heavily revised model is just around the corner.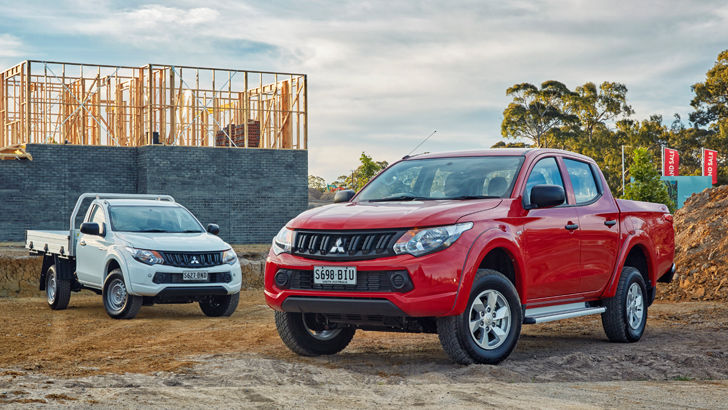 Prestige: Infiniti Q60 GT, $49,888 drive-away
Nissan's Infiniti luxury spinoff is struggling for traction in Australia, so the brand is digging deep to win customers away from established brands. The Q60 is a perfect example of that, bringing suave looks, impressive technology and a powerful engine for $49,888 drive-away in June - almost $20,000 less than its usual on-the-road price.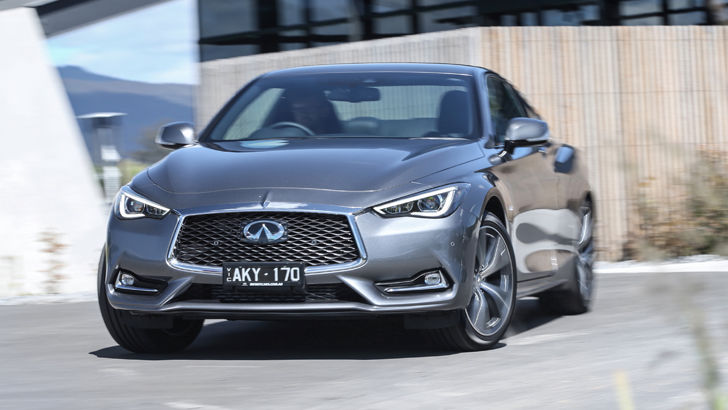 Performance: Volkswagen Golf GTI Original, $38,490 drive-away
Fun to drive, beautifully finished and easy to live with, VW's Golf GTI is the benchmark hot hatch - just ask our colleagues at Wheels or Motor. Under threat from rivals both old (Subaru WRX) and new (Hyundai i30 N), VW put together a back-to-basics three-door GTI with a killer price that undercuts all key competitors at $38,490 drive-away until June 30.