How savvy investors can cash in on suburban zoning changes
The greatest argument in city planning is about density. Most state governments want to contain city growth within the existing urban footprint.
The alternative is urban sprawl, which is impractical and costly, because there's no infrastructure in greenfield areas.
To create growth within existing suburbs, you have to allow increased density. That means the old model of a family home on a big allotment has to be relaxed.
In February, the Victorian treasurer Tim Pallas warned Melbourne residents to expect more density to absorb rapid population growth, in which Victoria leads the nation.
But homeowners in leafy suburbs don't want six-packs on their street.
The NIMBY backlash has been considerable and local politicians have become opponents of density, claiming it creates congestion.
The NSW government has, in effect, banned new unit development in Sydney local government areas (LGAs) such as Ryde.
Brisbane City Council has also moved to stop unit development in certain situations. In Western Australia, the planning minister Rita Saffioti drafted a new planning scheme for the upmarket City of Nedlands after the council refused to do so. Nedlands, noted for its low density, had last updated its scheme in 1985.
Last year two independent research papers blamed the housing affordability issue on zoning systems that prevent higher density.
Reports from the Reserve Bank and Flinders University both argued that zoning restrictions kept affordable attached dwellings out of desirable areas, forcing new development to the fringes.
This swirling debate has created all sorts of conflicts but also opportunities for investors. It's about finding the density-friendly locations and also the ones where new infrastructure is being created.
Exploit zoning changes
Despite the forces opposing density, many capital city councils have relaxed zoning rules.
Locations that previously allowed one house on a suburban block may now allow two or more. Suburban blocks of the right size and zoning can be subdivided or redeveloped.
Corner blocks have become especially prized because they make the process easier.
It's all about adding value. If you buy an 800sqm corner block with a single house and are able to subdivide, you've created a second home site at low cost.
You can build a second house and accelerate the wealth-creation process - or on-sell with the approval in place.
Such opportunities are plentiful, both in capital cities and regional centres. The regional ones are becoming popular because the buy-in prices and development costs are lower.
To more easily find the opportunities, it helps to have a good buyers agent on your team. Miriam Sandkuhler, of Melbourne-based Property Mavens, says investors are increasingly seeking value-adding opportunities.
"Investors want to maximise the return on their investment," she says.
"But an investor's risk profile will often determine how they value-add. Somebody with a higher risk profile will do a subdivision or redevelopment, whereas someone with a lower risk profile is more likely to do simpler updates like landscaping or repainting the home."
Sandkuhler says it's important to understand what's in demand before undertaking a value-adding project. If it's an area with high demand from downsizing seniors, it might suggest single-storey dwellings with easy access and specific features, including space for a carer.
Adding a granny flat is a popular option but the rules differ from state to state. In Victoria, granny flats need to be occupied by family members.
Not all properties are suitable for subdivision and the shape of the block may dictate outcomes. There may be specific requirements, such as whether a fire truck can access the new home at the rear of the site.
Sandkuhler is busy in regional Victoria - in cities such as Ballarat, Bendigo and Geelong - because of the affordability factor.
Buyers agent Kate Hill, from Adviseable, says it's harder to find opportunities in Sydney and Melbourne because the costs can be prohibitive.
"In Brisbane and Adelaide you can do a lot more with less money," she says. "The smaller capital cities and the better regional centres have the best opportunities."
Perth has possibilities because the authorities are trying to contain the city's north-south sprawl, so increased density is allowed in LGAs such as Joondalup.
"It adds up to opportunity," says Hill.
She cites a Brisbane case study: a house on 800sqm in Wavell Heights, bought for $810,000.
The land is subdivided, the house demolished and two new homes built. The total cost, including subdivision costs and construction, is $1.59 million and the new houses are sold for a total of $1.77 million.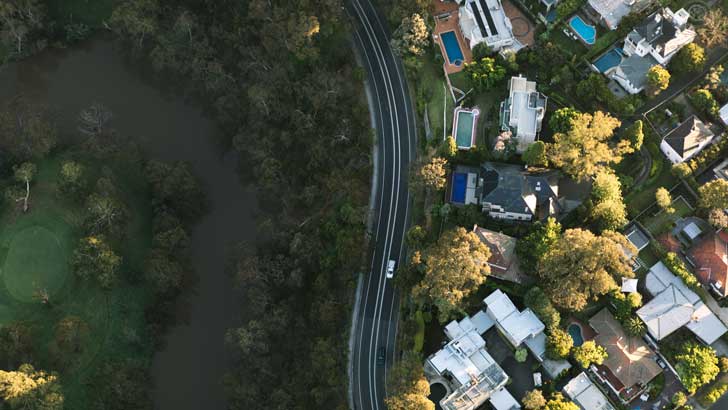 The gross profit is $178,000. The investor has put in $416,000 (borrowing the rest), so the return on the investment is 43%.
Investors can do it for less by buying in regional cities where a corner block may allow subdivision into three sites at relatively low cost.
"I would encourage people to keep their minds open and go beyond their own backyards," says Hill.
"It would be hard to do this profitably in Sydney at the moment."
She says the core risks are spending too much on construction, building the wrong product and skimping on professional advice. "Don't be afraid to pay for good advice," she says.
"It's false economy not to. The risk is not engaging them before you purchase the site."
Mark Shorrock, managing director of Bluestone Property Management, says Brisbane areas to consider include suburbs like Lawnton, which has good infrastructure and homes on large allotments, and Bridgeman Downs, where acreage blocks are "slowly being swallowed up and chopped up into smaller sites".
He says there are opportunities all over Brisbane because it's such an underdeveloped city with "large houses that someone has lived in for 30 years on large blocks of land that could be turned into two blocks or six townhouses."
Shorrock says there is more money in redeveloping six townhouses than in doing a "splitter block" (turning one home site into two) but it's wise to start small.
"Start with a splitter block then perhaps do a four-pack project and then gradually get into bigger things," he says.
Infrastructure trail
Many factors contributed to the recent Sydney boom but infrastructure spending was arguably the biggest of them.
Sydney's upsurge was generated by an economy rated as the strongest in the nation, with infrastructure spending creating economic activity, jobs, wealth - and real estate demand.
Infrastructure can have specific impacts for real estate, especially transport infrastructure. A new motorway or rail link can lift the appeal of a location that was previously less accessible.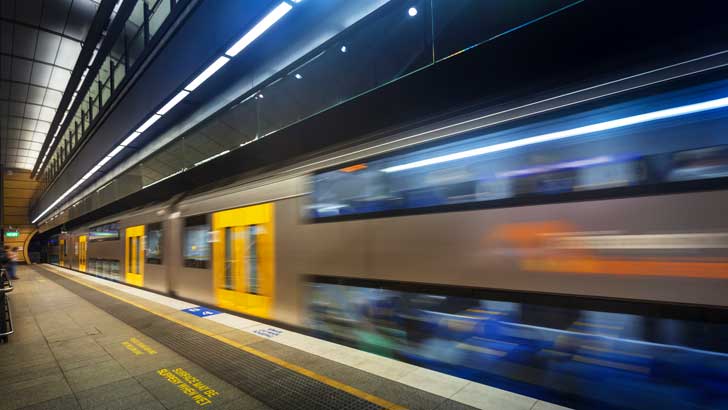 One of the tricks to creating wealth through property investment is to buy property that lies in the path of progress.
Even before work has started on the second Sydney airport at Badgerys Creek, the proposal has generated massive growth in property values in the area.
While Sydney prices are no longer rising, investors who buy strategically will still make money from the ongoing infrastructure planning. The south-west, west and north-west of the greater Sydney area will all benefit from new motorways and rail links.
An area of great potential in Adelaide is the City of Marion, where there are university and medical precincts with good transport links. The rail line is being extended to create new hotspots and the
Tonsley precinct is transforming a former car plant into a centre of innovation.
This factor is not confined to the big cities. Queensland's strongest property market is the Sunshine Coast, thanks to a massive infrastructure spend.
Investment totalling more than $20 billion includes highway upgrades, airport expansion and creation of a new CBD. The game changer, however, has been a new medical precinct, based around the $2 billion Sunshine Coast University Hospital.
The infrastructure spend is not only creating a bustling economy but bringing in new residents, many of them on good money. The biggest uplift in prices has been at the top end, with many suburbs around Noosa Heads rising 15%-20% in the past year.
Transport infrastructure has played a big part in the rising markets in regional Victoria.
It's not the only factor - affordability and strong local economies have helped - but the strong transport links to Melbourne have boosted the appeal of regional centres such as Geelong, Ballarat and Bendigo, helped by the $5 billion regional rail link.
To pinpoint specific opportunities you need to tap into the media.
For example, a February article in The Sydney Morning Herald provided clues about where stations will be built for the proposed $18 billion metro rail line between Parramatta and central Sydney.
Get stories like this in our newsletters.