Top five international hotspots for investment property
One in two Australians would choose to purchase investment properties overseas, if they had the funds, information, tools and resources to do so, new research shows.
Investing overseas is an ideal way to enter the property market as investors can earn higher returns and build a profitable portfolio. With international property becoming more accessible and popular with everyday Australians, finding lucrative opportunities and acting quickly is even more crucial than ever.
Our predictions for the next top five international property hotspots:
1. Manchester, England - median house price: $336,150
Compared with London, Manchester's market is undervalued and has significant potential for uplift. This is due to the fact that it has a number of projects to support regeneration and economic growth.
These include Manchester Airport, which is undergoing a dramatic £1 billion ($1.33 billion) transformation, the £50 billion-plus High Speed Rail 2 (HS2) project, which will connect London and the north of England, a £350 million Metrolink extension and a £1 billion expansion of MediaCityUK (phase 2), which is set to double the size of a rapidly growing sector in the city.
Manchester also has one of Europe's largest student populations with the highest retention rate post-graduation, which increases rental demand. To retain these skilled workers, iconic British brands including the BBC and ITV studios have relocated parts of their operations to this city.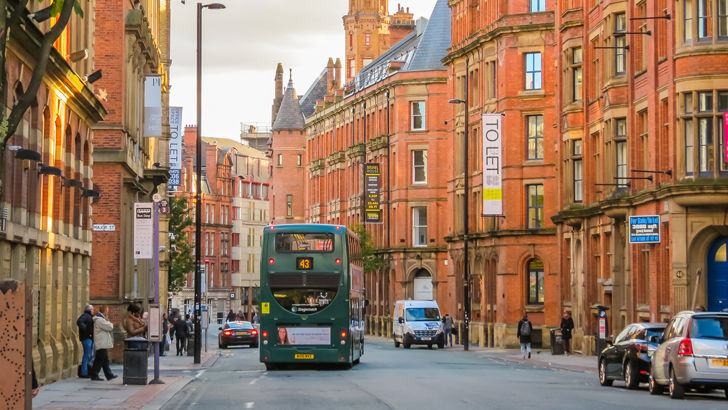 Barclays has launched a new £500 million growth fund for small and medium-sized businesses in the north of England as part of the bank's commitment to support the government's Northern Powerhouse initiative.
The Metrolink tram is part of the greater Manchester transport strategy 2040, providing vast investment to keep the city moving with the influx of people and businesses.
The UK Powerhouse report from the UK's Centre for Economics and Business Research showed that the economy in greater Manchester has grown by 7.5% since 2014, compared with 6.9% in London. The Manchester economy is forecast to expand by an impressive 14.8% over the next 10 years.
The Deloitte Real Estate Crane Survey highlighted six new developments which will bring the amount of office space in the city currently under construction to more than 140,000 square metres - a key marker of a city developing.
2. Berlin, Germany - median house price: $575,000
The continuous regeneration of key German cities, lack of restrictions on foreign property investors and rapid capital appreciation over the past 12 months make Germany one of the most lucrative destinations in Europe.
A growing number of start-ups and new businesses is fuelling population growth in Berlin: it increased by over 300,000 between 2005 and 2016 and is predicted to increase by another 400,000 new residents by 2030.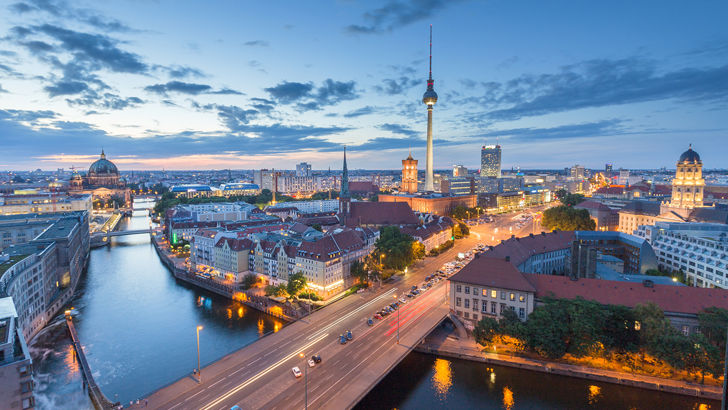 New construction in Berlin is lower than in any of Germany's other major cities, and with population growth driving housing demand, prices are responding positively and are predicted to continue to do so. A €5.3 billion ($8 billion) project at Berlin Brandenburg Airport is also scheduled to open in 2020, bringing with it direct flights to global cities and opening up Berlin as a central business destination.
It is enjoying some excellent investment conditions, including rising wages, record low unemployment and low business rates, compared with other cities such as Frankfurt and Munich.
It is repositioning itself as a tech hub, with Google funding "Factory Berlin" - a community of more than 200 tech start-ups to connect and grow in this industry.
3. Edinburgh, Scotland - median house price: $461,230
A high quality of life, affordability and a competitive cost base make Edinburgh an attractive choice for property investors. House prices have been soaring over the past 18 months, and have only slowed due to an increase in properties available on the market.
Edinburgh is the busiest international hub in Scotland and has the strongest economy of any city in the UK outside London. Its business-focused ecosystem, highly skilled workforce and strong reputation for start-ups pushes up the population of Edinburgh, along with housing demand.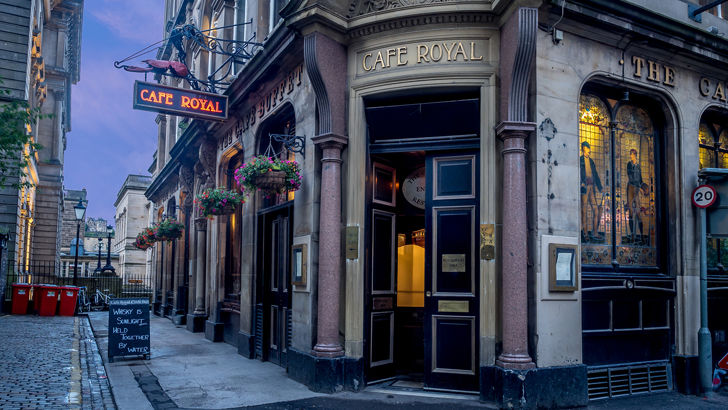 It is also improving its public transport network: its Waverley Station has over 20 million users a year, making it the largest British train station outside London.
Investors like capital cities that perform strongly. Up to 6% rental yields are still available here - this is considerably higher than in London. High student population and retention rates are fuelling demand.
Edinburgh is preparing for a boom that will cause its population to soar from around 490,000 to 600,000 - the highest growth in Scotland over the next 20 years.
4. Tokyo, Japan - median house price: $556,800
With strong capital appreciation, stable rental yields, a weakening yen and the 2020 summer Olympics coming up, the Tokyo property market is an attractive choice.
Although Japan as a whole is facing an ageing population crisis, the five central wards of Tokyo have recorded population increases ranging from 16% to 54.7% since October 2010.
Rental yields in Tokyo are also more favorable in comparison with other Asian countries, sitting at 3.5%-4%. As a result of its positive yield spread between real estate assets and the cost of capital, Japanese banks generally lend for real estate at low interest rates.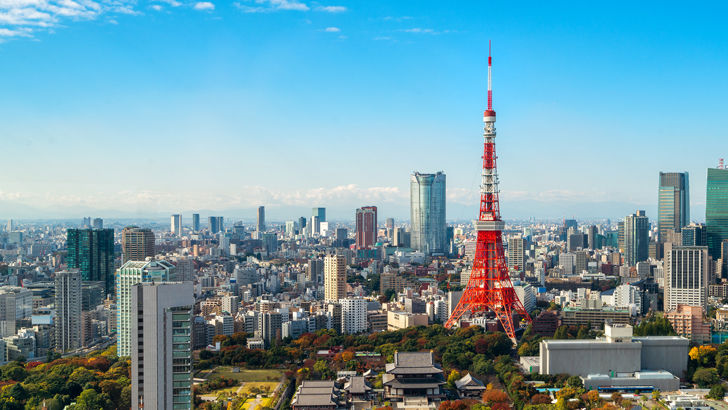 "Abenomics", which is an economic measure taken by prime minister Shinzo Abe, consists of bold monetary easing, flexible fiscal policy, implementation and acceleration of the growth strategy, which has been stimulating Japan's economy.
The number of used property deals is increasing every year. Even though there is an ageing population, the need for property is still strong in the Tokyo area.
5. Orlando, United States - median house price: $299,400
The strength of the US dollar and high degree of economic stability add an increased level of safety to a property portfolio. Orlando homes are still grossly undervalued as they have taken time to recover from the property crash, suggesting a healthy potential for capital growth.
A perfect combination of job growth (7.1% over the past two years), population growth (7.6% over the past three years) and affordability makes Orlando the place to buy in the US at this stage.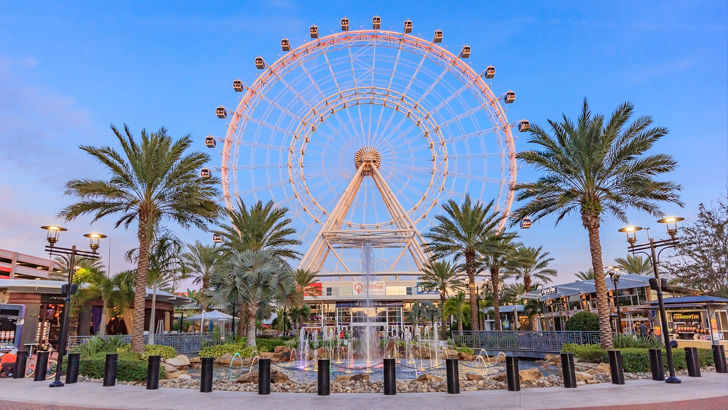 Home prices also increased by 9% in 2017 and rental value went up by 8% in 2016, offering strong yields to investors. Aside from this, Orland has a strong technology hub and is the base of several businesses in the film, television and video game industries.
A market with high job growth is a great market for real estate investment as well.
With Australian properties still inaccessible for many, it is crucial that investors leverage the power of international property to increase their chance of success.
Get stories like this in our newsletters.