The motherhood penalty hitting women's super balances
Superannuation is built on the assumption that you will have a continuous, full-time attachment to the workforce and accumulate enough savings for a secure and comfortable retirement.
But it's modelling that fails to take into account the "motherhood penalty".
That's the penalty women pay for bearing and raising the next generation of Australians. It's one of the biggest factors impacting women's financial security and leaves them more vulnerable to poverty in old age.
The gender pay gap has been stuck between 13% and 19% for two decades, with women still paid less than men in many industries. Female-centric occupations in particular, such as nursing and teaching, are undervalued and pay less than male-dominated occupations.
"It's unequivocal. There is a significant financial penalty that results from unpaid caring work and women still take on the lion's share of it," says Robbie Campo, group executive for brand, engagement, advocacy and product at the industry super fund Cbus.
She says the statistics show that men and women have a fairly similar savings pattern until the typical childbearing years, when women's savings flatline.
"The unpaid caring work women do impacts on their capacity to engage in paid work and progress their careers," says Campo. "The other factors are the structural elements that exacerbate the problems. They are settings within our system that discriminate against women."
Debby Blakey, CEO of HESTA, one of Australia's largest industry funds, says women retire with, on average, close to half the super of men as a result of taking time out of the workforce to care for children.
Reduced workforce participation and the gender pay gap are the central drivers of women's low super balances, she says.
"Women move in and out of the workforce to do unpaid work caring for others, and work in lower-paid and insecure jobs. They also live longer than men. These factors leave a stark gender gap in retirement savings.
"We also know that women commonly re-join the workforce on a part-time basis after parental leave, so their super earnings taking another hit. And with fewer part-time senior management roles available, it limits women's career progression if they are a carer.
"We need to ensure the design of our super system is fairer for women instead of being modelled on a typical male pattern of continuous, full-time work that is increasingly not the norm for many Australians."
Barriers and biases
Actuary Michael Rice has written submissions to government on the need to implement policies to support female participation in the workforce and close the gender super gap.
"Women typically have their children between 25 and 40. Those are the years people get promoted at work. If you're not in the office, you are clearly going to be overlooked," he says.
"You might have worked alongside a bloke at 30. But when you're 40, and you've had two children and are gradually working more, he's now a few rungs above you because he's been promoted a few times and you never catch up.
"Companies say that doesn't happen, but you only have to look at the low percentage of senior executives that are female to know that even though we've got equal university education by gender, we don't have that same gender seniority across employment.
"It can't be the lack of intelligence or skills, so some of it is bias that we hope is slowly being drummed out of the system."
Women also care for elderly parents or parents-in-law.
"They go around to feed them and check if they're alright and it's all time consuming."
Rice points out women also live three years longer than men, which means their super has to last longer.
"All these factors tell you women are going to retire with less and the statistics show that's the case.
Single female pensioners make up the biggest cohort of poverty in retirement. We need to make sure the current cohort of workers aren't left in the same boat."
Rice says employers could be more supportive than they are.
"I suspect COVID will be a leap forward in that regard because everybody can use Teams and Zoom and still participate in meetings. It means women can save time on commuting and childcare,
which is expensive."
As founder and CEO of RiceWarner, he introduced a special package for female staff in 2013. It included super contributions on paid and unpaid parental leave, long service leave accrual, flexible working conditions and an additional super payment of 2% of salary. (The firm was acquired by Deloitte last year.)
"Staff welcomed the program, although one male actuary said we were wasting our time, there were more important things to worry about.
"I asked him, 'What about your wife, your sister, your daughter, don't they matter to you?' That shut him up. It's not a gender issue, it's a family issue and a society issue. It's in everybody's interest the inequity is addressed."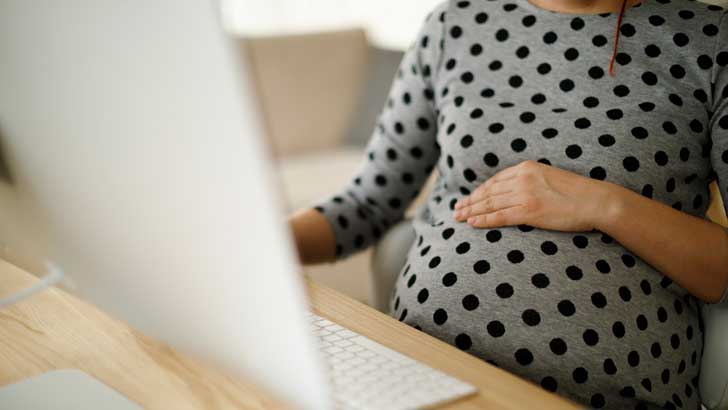 Parental leave setback
Blakey says paying super on paid parental leave is an obvious fix, but the government this week rejected the proposal, saying it wouldn't benefit enough Australians.
"Currently, it's not compulsory for any employer to pay super while a new parent is on paid parental leave, which means the accumulation of their super savings is interrupted."
A survey by Industry Super Australia (ISA) found 68% of Australians mistakenly think super is paid on top of parental leave.
Cbus's Robbie Campo says all levels of government and employers should pay super on paid parental leave.
"All other forms of leave attract super contributions," she says. The Commonwealth's parental leave pay scheme, launched in 2011, doesn't pay super.
Under the scheme, the primary carer is eligible for 18 weeks of paid parental leave at the minimum wage (in addition to any employer scheme). The secondary carer leave provides two weeks at the minimum wage and cannot be taken alongside paid leave from an employer. To be eligible, taxable income must be under $151,350.
Most OECD countries embraced parental leave from the 1970s and tend to be more generous than Australia, according to the Grattan Institute.
"Australia has one of the least generous parental leave schemes in the OECD, both in terms of rates of pay and the amount of time allocated. Fathers, in particular, receive very little dedicated leave and their take-up of the scheme is poor," it reports.
"Few policies deliver both significant social and economic gains. But gender-equal paid parental leave is one of them. That is why so many countries have now embraced such policies. The payoffs of the successful schemes are clear: greater parental satisfaction, improvements in child development, higher rates of workforce participation, and greater economic security for women."
ISA last year stated that "governments of all levels should lead by example and pay super on their parental leave scheme, something some employers are already doing. We must stop penalising Australian families for having children."
Its research shows white-collar industries tend to be more likely to pay super on paid parental leave, with finance and consulting leading the way.
How to fix the system
"The fact is that not all employment attracts super contributions. Removing the $450 monthly pay threshold before super is payable needs to be acted on. It penalises people working in casual and part-time roles, most of whom are women," says Campo. It's expected to go in the next session of parliament.
The federal government should also ensure super's tax concessions are fair and equitable, she says.
"The way it supports the building of adequate retirement savings is through tax concessions and that operates in an incredibly gendered way. It's skewed very much to the upper end.
"It's not just the fact that you get more concessions if you earn more - actually, the percentage benefit you get is higher the more you earn. So those at the very high end, who are typically men, get very generous levels of tax concessions on an annual basis. And those at the bottom end can end up paying more tax on their super and take-home pay."
All those interviewed say lifting super to 12% without further delays will help boost women's long-term retirement savings. It is scheduled to rise to 12% in 2025.
"There have been so many reports on this, it's well documented. What's required is action," says Campo. "The things that will be most effective at closing the gap will be systemic rather than thinking that the individual can completely close the gap".
Key role for funds
Rice says super funds could do more to educate members.
"They could run seminars on how to close the gap. Most of their calculators assume their members' future is flat and even.
"Retirement might be a long way off for young women, but extra contributions made now, with compound interest, means they'll be no worse off."
While membership of Cbus is predominantly male, Campo says the nature of construction work means members often have breaks from work. "The challenges most women face are ones that members of Cbus also experience."
Cbus members get an annual estimate with their statement showing what their retirement savings will look like if they keep going as they are and what a small additional contribution from now until they retire will look like and how that compares with a target for an adequate retirement income. "We encourage them to adopt positive behaviours," she says.
Eighty per cent of HESTA's members are women, who mostly work in the health and community services sector. Blakey agrees early intervention is vital.
"Last year we launched Future Planner, a unique digital advice approach with expanded features aimed to improve the accessibility of financial advice for our members."
Employees receive above-market super contributions of 15%.
"We provide up to 14 weeks' paid parental leave for primary caregivers, regardless of gender - this includes paying super on the paid portion, as well as on unpaid parental leave for up to 12 months," says Blakey.
"We want our employees to do the best work of their careers at HESTA. We invest in their development by providing a training budget and professional development leave each year, which allows them to attend approved courses and events. By supporting our people to advance their skills and knowledge, they're better able to progress their career," says Blakey.
Rice says it's in everybody's interest to address the inequality. Attitudes need to change. If everybody did a bit, the outcome would be a bit better for everyone.
Campo feels momentum is building for change.
"It is becoming increasingly unpalatable that there are such different outcomes achieved by men and women. It's unfair that because of unpaid caring, women suffer such disadvantages when it comes to retirement."
Besides, the pandemic might just be spurring things on, she says. "The tightening of the labour market and the importance of doing more to attract and retain staff, including women, means there will be a greater incentive to change."
Get stories like this in our newsletters.