Ads and no more sharing? Here's what's changing at Netflix
When streaming services first launched, one of the biggest drawcards was that there were no ads.
Foxtel, then Netflix, Stan and more proudly trumpeted the fact that if you were willing to pay a few dollars a month, you'd not only get premium content (and content you could share with family members or friends), but you wouldn't have to sit through endless commercials to get it.
And it worked.
Thousands, then millions of Australians flocked to the platforms, eager to get away from the free-to-air services that are - by law - allowed up to minutes of commercials per hour in prime time (plus station promos), that disrupt any movie or series and drives viewers to distraction.
Even better, these were services that you could share with family or friends! But one subscription and you could watch from multiple devices, so just tell your BFF the password and they can watch what they want too. And if they wanted to split the monthly bill with you? Even better!
Ads start creeping in
It all added up, for a few years at least, to viewing heaven. The problem is, ads and memberships generate a lot of money.
A 30-second commercial in primetime on one of the big three Australia TV broadcasters for example can cost up to $50,000.
Added up, that makes a bucket of cash that anyone, streaming services included, find hard to ignore.
And so, the ads started to creep in.
At first it was "top and tail" commercials at the start and finish of programs and most viewers grumbled but stuck around.
What are we paying for?
Now however, a new model is reportedly under consideration that could drop ads into the middle of programs as well... leaving many subscribers wondering what on earth they're paying for in the first place.
At the forefront of the movement is Netflix, the world's best-known streamer, with mooted changes that could flip a switch back to the bad old days of interrupted viewing.
In a leaked memo from May 2022, Netflix's co-chief executive Reed Hastings, said the company was looking at the possibility of an ad advertising-supported platform and that the company would "figure it out over the next year or two".
Some of the streamer's US opposition, HBO Max, for example, offers a second option for viewers where they can save 25% of their membership fee by watching ads.
"Every major streaming company excluding Apple has or has announced an ad-supported service," Reed said in the memo. "For good reason, people want lower-priced options."
Cracking down on shared passwords
Then there's the other revenue raiser - eliminating shared passwords.
Always officially discouraged but unofficially ignored, the practice where someone will buy a membership then allow friends or family to log in to their account and split the bill has to end, a separate Netflix statement has revealed.
"Accounts are being shared between households - impacting our ability to invest in great new TV and films for our members," the streaming giant said in March.
"So, for the last year we've been working on ways to enable members who share outside their household to do so easily and securely, while also paying a bit more. And over the next few weeks, we'll launch and test two new features for our members in Chile, Costa Rica, and Peru."
Those features are either to "Add an Extra Member", with each getting their own profile, personalized recommendations, login and password for 2,380 CLP in Chile, 2.99 USD in Costa Rica, and 7.9 PEN in Peru (roughly $AU3-4.20) or to "Transfer Profile to a New Account" where existing sharers get to keep all their viewing history, My List and recommendations, but only on a new account or an Extra Member sub account.
"We'll be working to understand the utility of these two features for members in these three countries before making changes anywhere else in the world," Netflix has said.
It all means the existing service you bought will either get more expensive or more ad-filled and if the Latin American test audience just grumble and stick around again... it'll happen to everyone.
Or will it?
Finding loopholes
Television analyst and director of strategy and research with Pearman Media Steve Allan says it may simply encourage viewers to look for ways around the new rules.
And one way would be to just switch on and off more often.
"Personally, I don't see anyone being prepared to subscribe for a 25% discount and get advertising," Allan says.
"I just don't think what you'd be getting is enough to incentivise people to switch across to an ad supported model.
"I think what will happen if there is that proposal is people will start to rationalise which of the services they use (i.e. quit the subscriber) or start to opt in one month and opt-out the next."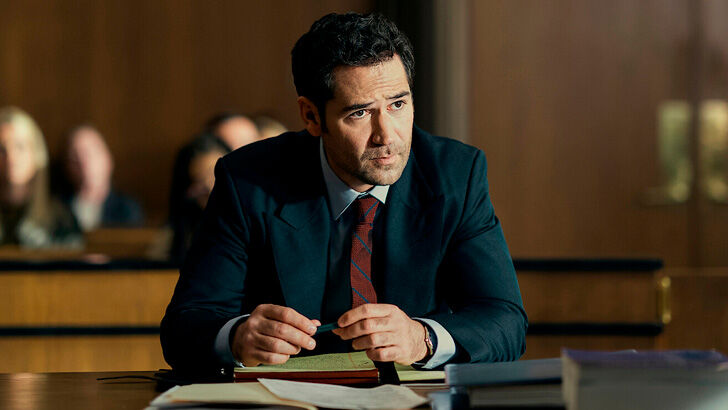 Switch and save
Most streaming services have a penalty-free (so far) option to just pause your subscription at any time, then switch it back on later.
Turn on Netflix, for example, binge the new season of The Lincoln Lawyer, then switch off until something else pops up.
In the meantime, switch Apple+ and watch the new Ted Lasso, then switch off again.
It'll be a bit of extra work, but if it means saving costs and avoiding ads, it's a fair chance the audience will be motivated to try, Allan says.
And, he says, it all might actually lead to better, cheaper services for streaming viewers in Australia.
The audience pool is "pretty much as big as it will get", he points out, which means the various services will have to start fighting each other for eyeballs.
"So if Paramount + for example has ambitious (viewer number) targets, then they're going to have to take those away from other existing platforms," he says.
And to do that, they'll have to make their own platform more attractive.
"It'll be interesting to see how they do that," Allan says.
Get stories like this in our newsletters.