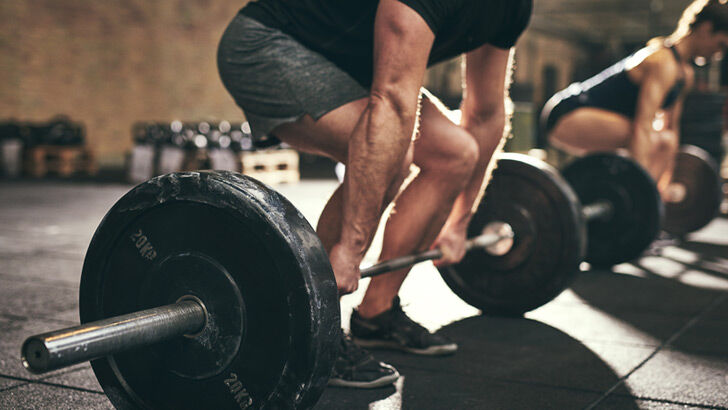 Why do we need the superannuation performance test, how does it work and what do its results mean?
To help fund members have confidence that their default MySuper product is a good performer, the government in 2021 introduced a special annual investment performance test.
The test measures how the fund has performed against a range of asset class benchmarks, not whether it's achieving its objectives or meeting its members' expectations.
Funds that fail the test two years in a row can no longer accept new members.
Because the test's pass rate is so high, it doesn't tell us much.
One of the biggest fears most super fund members have when choosing their super fund is whether they will select a good fund. And one of the biggest aspects of this is choosing a fund that will achieve good investment performance.
To help fund members have confidence that their super fund is a good performer, in 2021, the government introduced a special annual investment performance test, which every super fund that offers a default MySuper product has to pass.
The performance test is high stakes. If the fund fails the test it has to notify all its fund members within 30 days of being told it failed. If it fails the test two years running, it will not be allowed to accept new members.
To force the superannuation regulator, the Australian Prudential Regulation Authority (APRA), to introduce such a test, its conditions and rules were written by the Commonwealth Treasury department.
The formulae it uses were directly written into the law - meaning the test and how it works can't be easily changed.
The test has been running for two years. But it doesn't tell us much as the pass rates are so high: 84% in 2021 and 93% in 2022. The test only measures part of what a super fund does.
How the super performance test works
APRA conducts the performance test every year between June and August. The test compares every MySuper product's actual financial year returns, net of fees, over the past eight years against what APRA expected the fund should have at least achieved based on the mix of its assets and the benchmark returns of those asset classes.
To make these comparisons, APRA uses an agreed set of benchmarks to judge each asset class. The benchmarks APRA uses for each asset class are listed in the table below.
What if a fund fails the test?
If a super fund's default MySuper product fails the performance test it has to tell its members and explain to them what it intends to do to improve its performance.
It also has to advise fund members to check the Australian Taxation Office's (ATO) super fund comparator website, which is a special website set up by the government to show fund members how their fund is going.
Is your fund a dud if it fails the test?
No, not necessarily.
APRA should have developed a super fund performance test years ago. Because it didn't, the government got tired of waiting for them to do it so they forced their hand. That's why this performance test was designed by politicians and Treasury officials, not super fund investment experts.
This doesn't mean the test is a dud, but it's not as useful as it could have been. Illustrating this, the performance test's incredibly high pass rates prompt us to question what it's actually measuring: in the first year of the test, in 2021, 84% of MySuper products passed the test and in the second year of the test, in 2022, 93% of MySuper products passed.
We also need to be careful to not read too much into the performance test's results because a fund's MySuper product is only part of what most super funds do. The test also takes no account of your super fund's investment objectives, its risk-adjusted investment performance, the age profile of its members, and what its members want from it. It also totally ignores how good your fund's insurance deal is.
Plus, it totally ignores your fund's ethical, sustainability and governance (ESG) investment goals.
To be fair, the test has only been running for two years and we need to give the government and the superannuation regulator time to improve it, sharpen it and make it more useful.
These ambiguities are why some highly rated award winning, top-performing super funds have failed the test, although some of these quickly bounced back. Nevertheless, others that failed the test responded by reviewing their business strategies and quickly merging into other - usually much bigger - funds.
| | | |
| --- | --- | --- |
| Sector | Asset Class | Index |
| | Australian equities | S&P/ASX 300 Total Return Index |
| Equities | International equities (hedged) | MSCI All Country World Ex-Austr Equities Index with Special Tax (100% hedged to AUD) |
| | International equities (unhedged) | MSCI All Country World Ex-Aust Equities Index with Special Tax (unhedged in AUD) |
| | Listed property - Australian | S&P/ASX 300 A-REIT Total Return Index |
| | Listed properties - International | FTSE EPRA Nareit Developed ex Aus Rental 100% Hedged to AUD Net Tax (Super) Index |
| Property | Unlisted properties - Australian | MSCI/Mercer Aust Core Wholesale Monthly Property Fund Index - Total Return (All Funds) |
| | Unlisted properties - International | MSCI/Mercer Australia Core Wholesale Monthly Property Fund Index - Total Return (All Funds) |
| Fixed interest | Australian fixed interest | Bloomberg Ausbond Composite 0+ Yr Index |
| | International fixed interest | Bloomberg Barclays Global Aggregate Index (hedged to AUD) |
| Cash | Australian cash | Bloomberg Ausbond Bank Bill Index |
| | International cash | Bloomberg Ausbond Bank Bill Index |
| | Australian listed infrastructure | FTSE Developed Core Infra 100% Hedged to AUD Net Tax (Super) Index |
| | International listed infrastructure | FTSE Developed Core Infra 100% Hedged to AUD Net Tax (Super) Index |
| Infrastructure | Australian unlisted infrastructure | MSCI Aust Quarterly Private Infra Fund Index (Unfrozen) - Total Return (All Funds) |
| | International unlisted infrastructure | MSCI Aust Quarterly Private Infra Fund Index (Unfrozen) - Total Return (All Funds) |
| Other | Other/commodities | 25% International Equities (hedged), 25% International Equities (unhedged), 50% International Fixed Interest |