Top locations to buy property in your state in 2022
While 2022 is likely to be a more "normal" year, property prices will rise strongly in many areas.
Looking to buy property this year?
We've found the top locations in your state.
New South Wales
Regional NSW is poised to build on the momentum established in 2021 and become one of the leading markets in the nation.
This time last year we said: "Many market jurisdictions nationwide enter 2021 poised for big growth, but few places more so than regional NSW ... markets outside of Sydney are well-positioned to benefit from trends driven by lifestyle and infrastructure spending."
We saw that play out in 2021 and expect more in 2022, but with the spotlight switching to new areas.
Expect to see the momentum move to other regional centres that offer an affordable lifestyle and vibrant economies. They include Tamworth, the Hunter region, Nowra and the Shoalhaven region, Wagga Wagga, Dubbo, Orange and Port Macquarie. There will rising values along the route of the $15 billion Inland Rail link connecting Brisbane and Melbourne.
Sydney had an exceptional 2021, delivering nation-leading growth despite the lockdowns and population drain. While more vendors have listed since the easing of restrictions, taking some heat out of auctions, the opening of borders will unleash new demand. The return of migrants will be influential.
The northern beaches will again be prominent, but expect to see precincts that offer relative affordability (median prices around or a little above $1 million) targeted by buyers, including the LGAs of Sutherland, Georges River, Cumberland and Canterbury-Bankstown.
The big infrastructure spend in Sydney will put the spotlight on specific areas, especially western Sydney. The rollout of the new airport and the Aerotropolis will focus attention on key centres like Blacktown and Liverpool.
Standout location: Tamworth
The key drivers in 2022 will be the exodus-to-affordable-lifestyle trend and major infrastructure spending. Tamworth will be targeted for both reasons, as it evolves from a rural centre with a country music tradition to a significant hub
for transport and renewable energy.
2021 reviewed
Hunter Region: The towns of the Hunter Valley fulfilled their promise in 2021, boosted by multiple factors, resulting in elevated sales activity. Most recorded double-digit house price growth, led by Kurri Kurri (21%), Greta (20%) and East Maitland (18%).
Victoria
A year ago, we forecast Melbourne would "revel in the post-lockdown freedoms" but the restrictions returned, making it the most locked-down city on the planet.
The population drift to the regions gathered pace, prompting jokes that the most liveable city was now the most leavable city. Despite everything, prices rose in 2021, with 19% growth for houses and 9% for units.
If the restrictions continue to ease and the borders remain open, 2022 will be a strong year for Melbourne real estate, boosted by the return of overseas migrants and international students. Late in 2021, we saw evidence of improvement in the inner-city markets as restrictions eased and they may benefit from the foreign factor in 2022.
Another trend emerging late in 2021 was the uplift in buying in the outer-ring precincts as buyers chased affordability. We expect to see good price growth in municipalities such as Hume and Whittlesea in the north, Casey and Frankston in the south-east and Brimbank, Wyndham and Melton in the west.
Regional Victoria has been, for the past four years, a national leader of the lifestyle exodus craze and there is evidence that some of the trend leaders have passed their peaks, including Geelong and Ballarat. But there is further growth to come in Bendigo and the towns of Mitchell Shire.
Locations further afield are rising, including Warrnambool, Mildura and the towns of East Gippsland.
Standout location: City of Brimbank
Its relative affordability, the impact of infrastructure projects and urban renewal trends will drive increasing demand in Brimbank, which includes St Albans, Deer Park and the Sunshine suburbs, with houses in the $600,000s and $700,000s.
This precinct is a major beneficiary of evolving transport, medical and education infrastructure, with more to come.
2021 reviewed
Mornington Peninsula: On the southern fringe of Melbourne, it embodies the impact of the exodus.
Most suburbs had price growth above 20% in 2021, including two that rose more than 40%.
Queensland
Brisbane has delivered on our prediction of 12 months ago and became a national growth leader in 2021.
By late in the year, it was recording the fastest rate of house price growth in the nation.
Brisbane is benefiting from interstate migration at nation-leading levels, an elevated infrastructure spend and success in resisting the pandemic.
With confirmation that south-east Queensland will host the 2032 Olympic Games, suddenly everyone wants to own a piece of Brisbane.
There is growth in all precincts and across all price points, but with particularly notable increases in sales activity in the affordable areas of Logan City, Ipswich City and the Moreton Bay region. The under-valued Redcliffe Peninsula will be targeted in 2022, as will the middle-ring suburbs on
Brisbane's northside.
Research into previous Olympic hosts shows the greatest impact on real estate occurs in the years leading up the event, with highest growth in the suburbs near the main sports venues. This puts the focus on Woolloongabba and nearby suburbs such as Annerley and East Brisbane.
Regional Queensland is becoming a national leader on sales activity and price growth. Large numbers of Australians are moving north and targeting lifestyle areas like the Sunshine Coast, the Gold Coast, Hervey Bay and Townsville.
Central Queensland cities including Rockhampton, Bundaberg and Gladstone will grow in 2022, but our No.1 regional pick remains the inland city of Toowoomba, boosted by game-changing transport infrastructure and affordable lifestyle.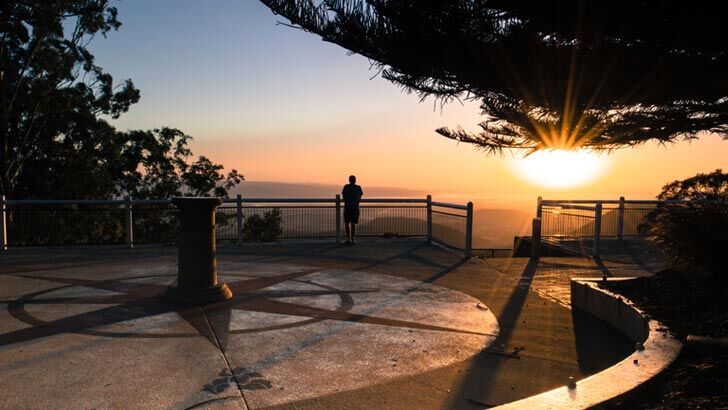 Standout location: Ipswich City
Locations with rising sales volumes were common across Australia in 2021, but few had more dramatic uplift than Ipswich in Brisbane's south-west.
In Hotspotting's Price Predictor Index, every Ipswich suburb was ranked as a rising market in both quarterly surveys in the second half of 2021. Expect major price rises.
2021 reviewed
Toowoomba: Australia's second biggest inland city is being targeted by all kinds of buyers, inspired by the new infrastructure and affordable houses. Most suburbs had double-digit growth with Rangeville, East Toowoomba and Withcott all up 15%-17%.
Western Australia
Perth will be a standout market among the capital cities in 2022. It was an under-achiever in 2021 relative to the nation's best, although growth of 15% for houses and 12% for units would normally be considered a good year.
The coming year will be stronger. Property markets are being boosted by improvements in the West Australian economy, with the resources sector rising and a growing list of big infrastructure projects in Perth. Stubborn resistance to the pandemic is helping the city's prospects.
Vacancies are well below 1%, rents are rising and sales activity continues to rise. Expect a stronger response from prices in 2022.
It's a great time to be a first-home buyer in Perth, which is now Australia's most affordable capital city, with high levels of government support.
This cohort is leading the Perth revival, with increases in buying activity in outer-ring areas such as the local government areas of Wanneroo, Rockingham, Gosnells, Kwinana and Armadale. Solid middle-market areas, including the municipalities of Stirling and Cockburn, are poised for good growth in 2022.
The past year showed further evidence of regional areas south of Perth joining the nationwide trend towards lifestyle destinations, notably Mandurah and Busselton. Broome in the far north is another market on the rise.
Key resources centres such as Port Hedland and Karratha continue to grow after finding the bottom of the trough in 2018, with still some way to go to reach the peak levels of the previous mining investment boom.
Standout location: City of Wannero
The summer 2021-22 edition of Hotspotting's Price Predictor Index classified 20 of the 21 Wanneroo suburbs as growth markets.
This outer-ring precinct in Perth's north is a leading population growth area, targeted by first-home buyers and others for its affordability, amenities and transport links.
2021 reviewed
Rockingham: Few WA locations embody the exodus trend better than the seaside suburbs of Rockingham City in Perth's far south, with houses still in the $300,000s and $400,000s. There were 3000 house sales in 2021. Hillman (up 23%) led the price growth, with Rockingham and Cooloongup (both up 17%).
South Australia
Underrated Adelaide has transitioned from being a consistent market (in 2020 it produced price growth in every month except one after the pandemic struck in February) to be one of the most upwardly mobile markets in the nation.
CoreLogic figures published in December 2021 showed that Adelaide had the second fastest house price growth (behind Brisbane) in November and in the November quarter, with annual growth rising to 24%.
This has sprung from a burgeoning economy, good control of the pandemic and excellent value for money relative to the larger cities (median dwelling price $560,000). Sales activity is elevated and vacancy rates are ultra-low across the city.
There is evidence of big growth in all market sectors.
Middle-market precincts - including the LGAs of Mitcham, Marion, Port Adelaide-Enfield and Tea Tree Gully - offer quality suburbs in the $500,000s and $600,000s, sometimes lower.
There is growing activity in the lower-priced northern municipalities like Salisbury and Playford, which have the cheapest houses in capital city Australia. Some of Adelaide's largest employment nodes are in this precinct. Houses in the $200,000s and $300,000s will lure first-timers and investors. In the south, the Onkaparinga LGA has lifestyle and low prices.
In regional South Australia, the Victor Harbor area continues to rise and there are signs of buoyancy in regional centres like Murray Bridge, Mount Gambier and Port Lincoln. The Iron Triangle towns of Whyalla, Port Augusta and Port Pirie will rise in 2022, boosted by mining and renewable energy projects.
Standout location: City of Onkaparinga
With home buyers and investors targeting places that offer lifestyle and affordability within striking distance of major cities, Onkaparinga is on the rise.
This precinct on the southern fringe of Adelaide includes seaside suburbs and a noted wine district, with houses in the $300,000s and $400,000s.
2021 reviewed
Victor Harbor LGA: The seaside towns about 80km south of central Adelaide rose as people sought affordable lifestyle areas.
Encounter Bay and Port Elliot both jumped 31%, while Victor Harbor, Hayborough and McCracken rose 16%-17%. Most still have median house prices in the mid-$400,000s.
Other states and territories
The key cities of the "other states and territories" - Canberra, Hobart and Darwin - represent a range of market scenarios. Canberra is relentlessly consistent, Hobart appears to have passed its peak and Darwin has possibilities for good growth in 2022.
Canberra stood out as the only capital city to deliver price growth every month in 2020 after the pandemic struck in February, with prices up 8% in that year. In 2021, the city's market went to another level, with median prices rising 27% for houses and 15% for units.
Sales activity stalled somewhat during the lockdown phase in the second half of 2021, but will recover in 2022 if there are no further restrictions. Vacancies are below 1%, rents are strong and there are prospects for further good growth in 2022.
Hobart has been a leader on capital city price growth for several years and in 2021 went up several notches, with houses up 27% and units a nation-leading 38%.
With vacancies the lowest in capital city Australia, rents are strong, but sales activity has waned over the past 12 to 18 months and it's unlikely that price growth in 2022 will maintain the high levels of 2021.
All the above applies equally to regional Tasmania, including Launceston. After being massively targeted for several years by lifestyle buyers from the mainland, activity is fading.
After several years of decline, Darwin prices surged in the second half of 2020 and rose 15% for houses and 20% for units in 2021. There was a notable rise in sales activity in the second half of 2021 and vacancies are under 1%, pointing to a strong market in 2022. An improving Northern Territory economy and good control of the pandemic also help the Darwin market, which is the cheapest in capital city Australia.
Elsewhere in the territory, Alice Springs is attracting new residents because of its strong economy and affordability, as well as investors who like the high rental yields.
Get stories like this in our newsletters.