What to consider before buying a franchise
Small businesses are the backbone of the Australian economy. But for many budding entrepreneurs, it makes financial sense to be part of a franchise rather than start a venture from scratch. It can mean instant brand recognition that sets your business apart from others and triggers a flow of orders from day one.
According to Angus Raine, executive chairman of the Raine & Horne real estate franchise group, the benefits of a franchise go beyond a big brand.
They can include a larger referral network, greater marketing and advertising resources, ongoing training programs, access to mentors, internal recognition and awards, and a superior suite of technology services.
"These advantages play a significant role in the success of Raine & Horne," he says.
In some cases, franchisees even have the backing of a guaranteed income, something independent businesses can only dream of.
7-Eleven, for instance, provides franchisees with a guaranteed yearly gross income. According to the company's website, this is currently $365,300 for fuel stores and $399,000 for non-fuel stores. If a franchisee is not making this sort of money, 7-Eleven will step in and help by adjusting the monthly franchise charge.
A guaranteed income may sound impressive, but it doesn't come cheap. 7-Eleven franchises can cost more than $1 million.
When it comes to franchise opportunities, there is no shortage of choice. According to Business Franchise Australia and New Zealand, more than 1300 different franchises are available in Australia. It makes franchising big business. According to the Franchise Council of Australia, the cost of buying a franchise can vary from $5000 to $250,000-plus.
What you get for your money varies widely, too.
Along with a recognised and (hopefully) respected brand, franchisees should be able to access proven bookkeeping systems, IT networks, franchisor-generated leads and group-wide purchasing power.
The catch is that with so many different businesses being franchised, not every brand will resonate with consumers.
For example, the website of Blue Wheelers, a mobile dog grooming service, says that "pre-loved" mobile dog salons are priced from $14,990, and adds that franchisees generally earn between $1000 and $3000 a week. However, the brand may not be top of mind for dog owners.
Unexpected threats
Investing in a franchise can give your business a headstart, but it's no silver bullet for success. While the small business community has a track record for being tremendously resilient, the sector you're buying into can be more of a clincher of longevity than the terms of a franchise agreement.
We have seen this play out in the fitness industry, which has copped an especially hard time over the past three years. COVID lockdowns have been followed by a cost-of-living crisis. This is seeing plenty of Australians look at ways to cut discretionary (non-essential) costs, and gym subscriptions can rank high on the hit list of cutbacks, especially during winter.
ASIC records show several high-profile gym franchises, including Infinite Cycle and F45, closed their doors in recent months though some individual franchisees are still trading.
UFC Gym Australia entered administration this week after a court judgement ordered owners to repay $5 million to franchisees.
While few of us could have predicted the pandemic and its aftermath, would-be franchisees need to carefully research the sector they are buying into. In particular, take off the rose-coloured glasses when it comes to weighing up potential industry threats. According to CreditorWatch, the sectors most at risk in the current environment are hospitality, construction, and administration and support services.
Access to technology
According to a study by the software provider Xero, a key differentiator between businesses that grew during the pandemic and those that struggled was access to technology. The report notes that "digitally enabled firms, which could pivot to working from home, growing online sales, or making use of business app tools, were more resilient, saw their revenues fall by less, and were able to better retain staff".
Angus Raine agrees with this finding. "In the case of Raine & Horne, we have invested millions of dollars since 2018 to develop a comprehensive ecosystem of technology firsts for our agents and property managers. This platform includes first-to-market artificial intelligence (AI) and our social media marketing technology called Amplify, as well as an online sales and property management appraisal platform called DigiKitPlus."
While the major real estate groups have the capacity to invest in, and develop, innovative tools and platforms, this is something independent businesses may struggle to afford or develop on their own. "This gives our offices a technological advantage and contributes to their success, especially in a rapidly evolving digital landscape," says Raine.
Independents come and go
Real estate franchisees have also benefited from a property market that spurned dire predictions of a downturn at the onset of the pandemic. CoreLogic estimates that in the 12 months to August 2021, some of the pandemic's worst months, almost 598,000 homes were sold Australia-wide, the highest number of annual sales since 2004, and 31% above the decade average.
That growth didn't just benefit franchisees. It also fuelled a rise in the number of independent real estate agents who are in competition with the big franchises. However, Raine is not fazed. "In 35 years, I have seen numerous independents come and go," he says. "Some independents tend to spring up in rising markets and then go when the market softens. Raine & Horne has been in business for 140 years."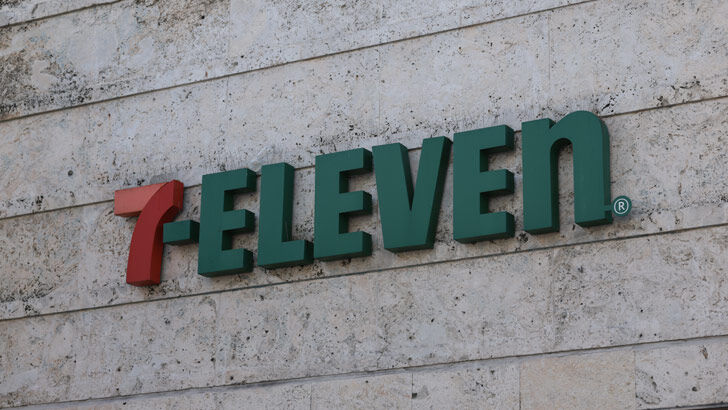 Hard work, long hours
It's worth noting that IBIS World suggests franchising in Australia is labour intensive. In other words, it is typically the hard graft of the owner that drives business success. Don't expect to hire a manager, then sit back and watch as the profits roll in.
In many ways, this is no different from independent ventures, which any small business owner will say involves long hours at the coal face. However, franchisors often actively require franchisees to be personally engaged in the day-to-day running of the business.
In answer to an FAQ on the 7-Eleven website about having a manager run the business, it says: "We would prefer the franchisee is the operating manager of the business".
McDonald's, where a franchise can cost $1.5 million, doesn't sugarcoat its expectations either. It stipulates that McDonald's will be "your only business" and adds, "You cannot work anywhere else except at McDonald's and you've got to be prepared to make an investment of hard work and long hours to reach success."
In addition, a franchise can be a long-term commitment. Pizza Hut, for instance, calls for a 10-year franchise agreement. In a world where rapid change is one of the few constants, that can be a big ask. Independent businesses are often better placed to pivot in response to shifting consumer preferences or market conditions.
Yes, some franchises survived the pandemic with flying colours. But none of us can predict for sure what lies ahead. If you're thinking of buying into a franchise, the best investment of your time can be to speak with other franchisees - and not necessarily the ones recommended by the franchisor, who may pick the star performers.
If current franchisees highlight problems with the system they're part of, it could be a cue to walk (or run) from what could be a potential minefield of issues, and maybe have a go at opening your own enterprise. After all, McDonald's started out as a single store in California. Who knows? Your start-up could grow into tomorrow's red hot franchise opportunity.
Get stories like this in our newsletters.