How equity crowdfunding lets invest in companies you love
Investing in companies you know is one of the guiding principles of billionaire and investing legend Warren Buffet.
Buffet famously says "never invest in a business you cannot understand" and you should stick to companies you're familiar with because "risk comes from not knowing what you are doing".
It's the reason why hundreds of investors buy into popular brands such as Apple, Amazon and Australia's major banks. But in many cases, investors are just a number to a corporation already well on its business track.
But not every company takes the stockmarket route; more and more of them are turning to their loyal fans and community to power their growth. That is what equity crowdfunding is, and it's fast becoming one of the top ways for early-stage ventures to grow capital.
How does it work?
Equity crowdfunding is a type of investment strategy using securities, where a founder will issue the public shares in their company in exchange for an investment. Supporters believe it is democratising traditional investing by making investing in start-ups and early-stage businesses accessible to everyone.
It differs from other forms of crowdfunding: US-based Kickstarter, for example, is a crowdfunding platform enabling users to invest in a start-up in exchange for that start-up's product on first release. Donation platform GoFundMe asks investors to donate funds, usually for a cause, with no expectation of a return.
With equity crowdfunding, start-ups and small to medium enterprises have an opportunity to raise capital while the public gets to invest in something they are passionate about.
From beer to travel
Equity crowdfunding really gained pace in Australia in 2018 with the launch of the crowd source funding (CSF) industry and has continued to grow ever since, according to Matt Vitale, the founder of Australia's largest crowdfunding platform, Birchal.
Birchal has completed 200 successful offers across industries such as craft beer and wine, fashion and design, technology and travel.
"At first, the legislation behind crowdfunding was very limited and a lot of people were on the sidelines wondering if this was going to be a thing," says Vitale.
However, the numbers speak for themselves. The 2022 Crowd Sourced Funding Yearbook, based on data from Birchal as well as public information available online, reveals that over the past five years there have been 298 successful CSF offers with $219 million raised.
"There has been a huge awareness over the last five years, and we still have people that are surprised by what we can do," says Vitale. "So, I think we are just scratching the surface of how crowdfunding can solve the equity piece for SMEs."
Birchal recently crossed more than 200 raises worth more than $150 million on its platform from over 90,000 investments. The platform had 100% of market share during the third quarter of the 2023 financial year, making it the only platform to have successfully closed deals this year.
Competitor Equitise, which operates in New Zealand and Australia, has seen similar growth. Managing director Jonny Wilkinson says the market has grown every year and will continue to do so.
"We still hear every day from all types of investors, even experienced ones, who are asking about the opportunities in equity crowdfunding," he says, adding that the conversations are changing, with a lot more inbound calls rather than outward promotion.
"There is still a considerable amount of education happening, but we are now seeing more companies come to us and going, 'How do I tap into this method of capital?'."
Start-ups on a mission
From a business perspective, equity crowdfunding can be for everyone, but Vitale says that consumer-facing businesses tend to gain better traction from investors.
"Crowdfunding is really about building a community at the end of the day, and those that already have an audience tend to see great results," he says.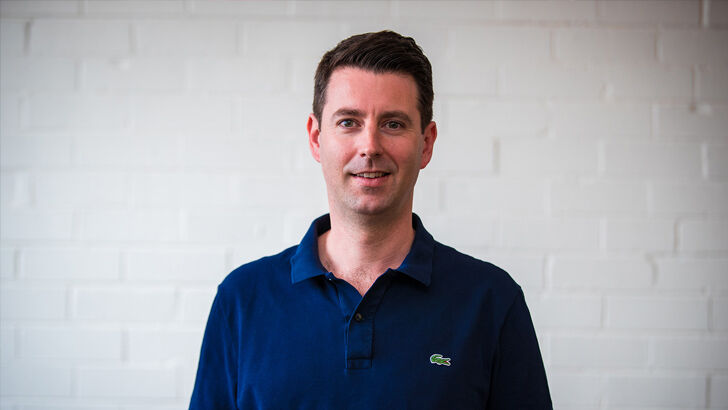 It's perhaps no surprise then that food and beverage was the most invested industry in 2022, with 33 campaigns raising a total of $28 million. This was followed by financial services, with 10 campaigns raising $8.7 million, and sustainability, which raised $7.9 million, according to the Yearbook.
"Companies that are pursuing a mission or something impactful that people can get around have really been able to leverage that to successful raises," says Vitale.
The biggest deal to date was completed by ZeroCo, which creates eco-friendly cleaning and body care products. The company raised $5 million in 2021 but it's taken that a step further with a range of initiatives to help clean the planet.
There is the added benefit as well that once people invest in the company they become committed to the cause or the product, says Wilkinson. "You get customers that are passionate about your business come on board then act as brand ambassadors, which helps you grow."
Another company tapping into equity crowdfunding is the technology company Forcite, which makes "smart" motorcycle helmets, incorporating a visual alerting system and integrated camera and audio features.
In 2022, Forcite raised $6 million in a series A round, of which $1.3 million came from equity crowdfunding through Equitise. This enabled the company to launch its first product.
Now it's back for a smaller round of $2.8 million, which chief executive Alfred Boyadgis says will help its push into the US market. "We signed a major distribution deal in the US and, based off their forecasting, we needed extra capital to be able to scale up that production," he says.
Boyadgis says crowdfunding made a lot of sense due to the strong community Forcite has fostered over the past few years around its smart helmets. "Our customer base of motorcycle riders is very close to our company, so it's like our community. It's a good way for them to be vested in the product," he says.
Boyadgis admits it can take some heavy lifting to go through a crowdfunding raise, mostly due to the documents needed and the other extras, such as facility open days. But it's worth it, he says.
"If we didn't have a bunch of customer interest around it, we wouldn't have done it. Crowdfunding is good for those that have a community around their brands."
Opportunities for investors
Wilkinson believes equity crowdfunding poses an opportunity for investors to diversify their portfolios. "This is an asset allocation strategy," he says.
"It's a way to tap into these alternatives."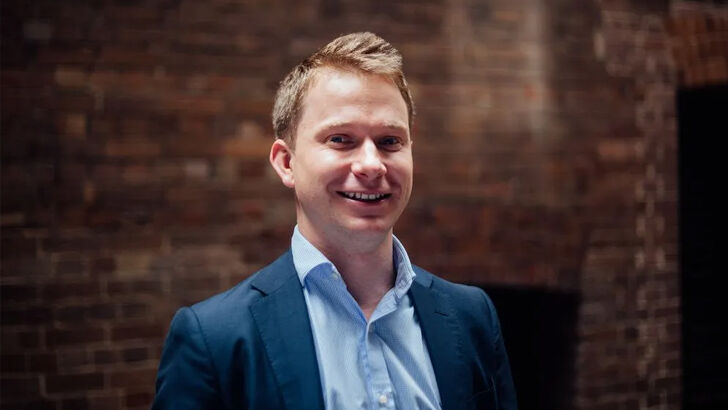 Megan Own, chief executive of newly launched platform Microwd, says it's a chance to get in on the ground floor of innovative companies that are ready to change the world.
"If you're a new investor and you want to get into innovative companies at the early stage, you can do so for a low amount and experience what it's like to follow companies and support them," she says.
Microwd is a platform wholly dedicated to female founders and female-led companies, and Owen says it's seen growth among millennial investors. "Millennials are prepared to pay a little bit more to back a company that is doing environmental good, which is really key, and it's a space that plays well for women-led businesses," she says.
Certainly, for Jodie Mlikota, chief executive of Queensland-based catering platform Gathar, crowdfunding through Microwd has been a great decision.
"We have gone through four raises before with investors, but as we kept telling our story we realised it made sense to get our community invested," she says.
Mlikota says equity crowdfunding is not for short-term investors, but rather people who want to be part of the journey and benefit from that experience. "When you raise from your community, there's something great about bringing them on the journey," she says. "They are loyal because they own part of it."
Gathar takes the hard work out of entertaining by connecting people who love to cook with people who love to entertain and now operates in 31 Australian locations. "It is leveraging the community as they are really the ambassadors and they are motivated to stay loyal to us and it's brand loyalty building," says Mlikota.
$500 can get you in
Equity crowdfunding is easy to get involved with, regardless of whether you are a sophisticated or retail investor. This is a big change from the regular stockmarket, where buying into an initial public offering (IPO) is almost exclusively for institutional investors. Thanks to technology, it is becoming slightly easier for retail investors to invest in IPOs, but it still isn't a straightforward process.
At the other end of the spectrum are start-ups that require a huge amount of capital and typically require a large buy-in from potential investors. The beauty in equity crowdfunding is that the minimum amount is a lot smaller - typically around $500.
"It's a lot easier for investors to be able to make that commitment as opposed to the large sums that are typically involved in buying into a new business," says Vitale, adding these days it's a pretty straightforward process.
"People's thoughts and views have changed," he says. "For many, Birchal is their first time getting involved in the crowdfunding process, so we want to make that a pleasant process for them."
Companies that go through equity crowdfunding are still required to have all the relevant documents that show the financials, the business strategy and anything else an investor may require.
For Equitise, Wilkinson says the platform goes through a due diligence process before the companies can raise on the site. "They come to us, and we decide whether they are a suitable candidate for equity crowdfunding. If it has a low return potential, or is a one-man band, we may say that it's not right for us.
"We put up less than 10% of companies that come through us because we spend that time making sure the company is investible first," he says.
It's the same process Boyadgis went through with Forcite, and he says that it's not just as simple as throwing an offer on the page. "There's a lot of talking to people to see if they want to invest or not," he says. "It's not just something that you throw up online."
Get stories like this in our newsletters.