Tips and traps of online crowdfunding
What do you do when your child has a medical emergency and you can't afford the treatment? Or your beloved pet runs up vet bills that you can't pay? Or you want to raise funds to help care for threatened species?
One path is to appeal to people for money through an online fundraiser. Digital appeals have become increasingly popular, replacing doorknocking and charity sports events.
One of the biggest fundraising platforms is GoFundMe. Launched in 2010, it operates in 19 countries and has raised over $10 billion. For example, it supports more than 250,000 medical appeals, worth around $650 million, every year.
Another is Chuffed.org, which has been around for 10 years. It says the average amount raised is around $7000, but the biggest campaign collected $345,000.
How they work
Online fundraisers help you set up your cause with tips on selecting a target, a timeframe, how to write up the campaign, using images and payment options. They have advice for promotional strategies to get the message into the community and to friends, neighbours and family.
GoFundMe offers categories such as medical, emergency, memorial and education. It doesn't charge a fee to set up a fundraiser but takes 2.2%, plus a 30c transaction fee, from each donation.
If you received $500 from five donors, you would get $487.50 in your bank account, after $12.50 has been deducted.
Chuffed.org is a platform for a social, environmental, political, community or First Nations causes. It has been around as Chuffed.org for 10 years, starting off as Chip In. You need a bank account and identification in one of its eligible countries to receive donations. It charges a fee of 2% and 20c on each donation.
There are other crowdfunding sites such as Kickstarter, Indiegogo, JustGiving, Razoo, FundRazr and Pozible. Check the fees and whether there are platform fees.
Often fundraising needs several strategies.
This is how nine-year-old Mia O'Dwyer's parents have approached it, after brain cancer returned for the second time. The most effective treatment isn't available in Australia and the family needed $50,000 to travel to Germany for a modulated electro-hyperthermia. The unique treatment used heat shock to mark the medulloblastoma cancer tumour and stunts its metabolism, by cutting off the oxygen and blood.
The Lions Club in Mudgee helped with a fundraiser and promoted 55 donated prizes for a raffle. Supporter Emma Adams shaved her head to raise money, using a GoFundMe account.
There are many great causes online. For example, veterinarian Pauline Lillie raised $32,169 from 212 donations to travel to Ukraine and work there with Worldwide Vets to treat traumatised animals and by doing this help their families.
There are fundraising heroes, such as the late Captain Tom Moore who, in the run-up to his 100th birthday, wanted to raise £1000 by walking 100 lengths of his garden in the UK to raise money for NHS Charities Together. His effort went viral, raising £32.8 million ($59 million) from 1.5 million donations.
But how efficient and effective is crowdfunding? Not everyone makes money from it. Nor is it fair in terms of distributing money to the most in need.
Frequently, campaigns fail to reach their goal. In the US, of the 175,000 Covid-related campaigns, more than 40% didn't raise any money. The median campaign raised only $US65 ($97) out of a $US5000 goal and attracted a median of two donations, according to research by academics at the University of Washington Bothell School of Nursing & Health Studies.
Fundraising - despite all the best intentions - can sometimes go wrong, too.
Take the case of Celeste Barber's social media appeal to raise money after Australia's summer bushfires in 2019-20.
Her celebrity appeal triggered a huge wave of donations to reach an incredible $51 million. But instead of it being distributed across multiple states and assisting injured wildlife and the families of people who died - the intention of many of the donors - the strict rules governing the trust fund of the NSW RFS and Brigades Donations Fund limited it to the RFS (Rural Fire Service).
There are trusts deeds that govern the charity to prevent donations from being spent elsewhere or misappropriated. The RFS wasn't legally able to give the money to different charities.
While Barber believed that the huge pool of money could be shared widely, she didn't do her homework on the parameters of the organisation.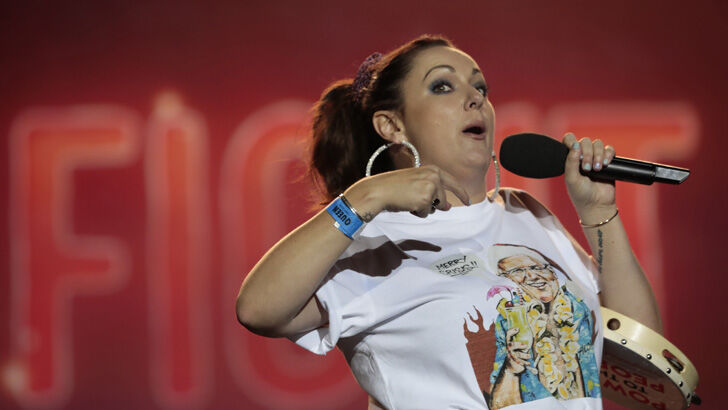 Instead, the Supreme Court ruled that the $51 million could only be given to RFS firefighters insured or killed, better equipment and facilities for brigades as well as covering the organisation's training, resources and admin expenses.
It is a cautionary tale for celebrities who promote fundraisers to know exactly what they are endorsing to avoid fallout about where money will be spent.
As a result, legal experts have warned donors to check up on how charities handle donations.
The Australian Charities and Not-for-profits Commission (ACNC), a government regulatory body, urges people to always check the ANC charity register if they want to ensure they are supporting a registered charity's crowdfunding campaign. The free register (acnc.gov.au) shows details about a charity and its purposes, the names of the people involved in running it, as well as financial information and annual reporting. It also notes if the ACNC has taken any action against the charity for not complying with certain obligations.
The ACNC does not regulate fundraising, however. Instead, this is done by states and territories, which have their own regulations and red tape. It is best to check with your state about the guidelines. A nationally consistent and up-to-date regulation of fundraising is in the pipeline and is expected to be announced later this year.
This is expected to improve confidence in the fundraising sector because there are plenty of unscrupulous people who give it a bad name.
With an out-of-control level of scamming, consumers need to be careful of online fundraisers and check that a campaign is legitimate. Watch out for emails that provide a link from an unknown person. The ACNC advises that if you think the email is suspicious, it is safer not to open the message and just delete it.
With a charity, you can search its official website. Check the website is secure before donating online: the address should begin with "https" with a closed padlock symbol. If it has a phone number, you can call it directly.
But if it's an individual's online fundraising it often doesn't have contact details or a dedicated phone number or office.
Be aware that a fundraiser may not offer tax deductions to donors, even if it is run by a registered charity, says the ACNC. Only charities endorsed by the Australian Taxation Office as deductible gift recipients (DGR) can offer tax deductions for donations. Instead, donations made to online fundraisers are usually considered to be personal gifts which, for the most part, don't qualify for tax exemptions.
How to set up a fundraiser
Choose your online fundraising vehicle.
Read and understand all the details before signing up.
Take photos and videos. JustGiving says a page with pictures and videos raises 13% more than pages that don't have them.
Tell your story. People want details to understand why they should support the cause.
Set a target. How much do you need? Factor in all the realistic costs.
Share your fundraiser with friends, family, neighbours and work colleagues. Ask them to pass it on to anyone who might be interested.
Use social media and email. You need a multi-pronged approach with Instagram, Twitter, Facebook as well as emails.
Take on a challenge. Shave your head or take on some other challenge to raise extra funds.
Update your details. Keep everyone posted with updates from the doctor or vet or news of your plans.
Show your gratitude. Always thank your donors.
Get stories like this in our newsletters.