Why buying an EV is about to get more affordable
Electric vehicles are the minnows of the new car industry in Australia, but they're fast becoming the main game. In the first six months of 2022, EVs made up almost 2% of the market, but that's expected to rise significantly in the second half of the year.
The increased interest is set to ramp up following the newly elected Labor government's move to introduce a bill that exempts those driving electric cars below the luxury car tax threshold ($84,916) from fringe benefits tax. There are potentially big savings.
It comes off the back of the ACT's move to ban the sale of new petrol and diesel vehicles by 2035, something the head of the Electric Vehicle Council, Behyad Jafari, says aligns with plans by other major markets that account for 42% of the world's new car sales.
While there's little chance car makers will change their planning to capture a slice of the ACT's circa-1.5% market share, Jafari says it's a significant moment because it's "the first one to say it out aloud".
"It" is the inevitable shift to zero-emissions vehicles. Do the numbers and it's clear we're in for a major ramp-up of EVs.
In the lead-up to the election, Labor said it wanted 3.8 million EVs on the road by 2030. That means about half of all vehicles sold between now and the end of the decade would need to be electric.
With a target to hit net zero carbon dioxide (CO2) emissions by 2050, transport is seen as an easy win given the technology is proven and becoming more affordable, especially once significantly lower running costs are factored in.
But there are calls to take a national approach in the transition to EVs, as well as the inevitable taxes that they will have to pay to use the roads.
"What markets need - obviously regional initiatives are good - but at some point you need ... clear national initiatives," says Wayne Griffiths, the head of recently arrived Spanish brand Cupra, which plans to command 5% of the electric car market.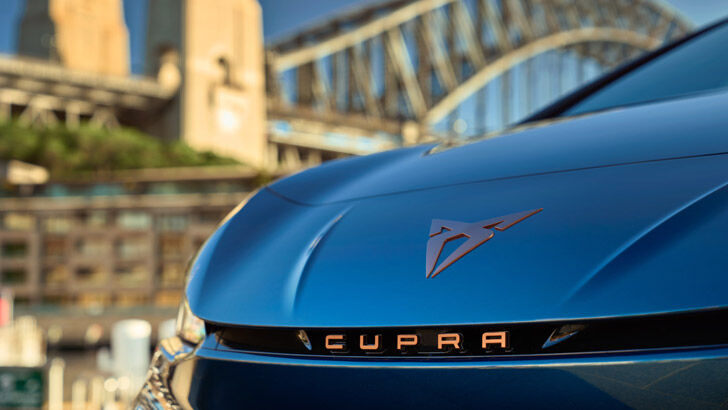 A significant but declining chunk of federal revenue to fund the upkeep of roads comes from the fuel excise, which is charged per litre.
EVs currently don't contribute, although Victoria is the first state to charge EVs 2.5 cents per kilometre in what is a clunky tax grab. Other states plan to follow suit once EV ownership increases.
And the numbers will increase, with many predicting it will happen faster than originally forecast.
"It's not a matter of if, it's a matter of when EVs will dominate the landscape," says Kia Australia's chief operating officer, Damien Meredith. "It's happening far quicker than anybody thought."
Long waiting lists for EVs
The immediate challenge, though, is getting hold of cars. Most EVs have long waiting lists, some stretching out more than a year. Those popping down a deposit on the popular Tesla Model 3, the Model Y and the Polestar 2 are being told their cars won't arrive until well into 2023.
The Hyundai Ioniq 5 and Kia EV6 - each of which sells for upwards of $75,000 - are arriving in such limited numbers that buyers are scrambling over a few hundred vehicles.
"For Australian consumers, getting an electric vehicle is akin to winning the lottery," says Jafari. "The challenge for the moment ... is how do we get more in their hands."
He says the key to unlocking more stock is tough, tighter regulations surrounding CO2 emissions.
"Every other developed country in the world has these standards in place, except us and Russia," says Jafari, suggesting carbon dioxide regulations force car makers to sell more EVs.
That's in part because EVs can offset penalties applied to petrol and diesel cars sold in places such as Europe. For a brand like Tesla, it's an important source of revenue: in the first half of 2022 Tesla banked more than $US1 billion ($1.44 billion) in regulatory credits sold to other car makers.
"We need to have a rule book that matches up to the rest of the world," he says, adding that the voluntary targets currently in place with the Federal Chamber of Automotive Industries are too weak.
With lower targets for some vehicles, including many SUVs and utes, he says there's less incentive to send electric versions our way.
"These [CO2] standards need to be as strong as the ones that are in the US, in Europe, and around the rest of the world, otherwise the imbalance remains."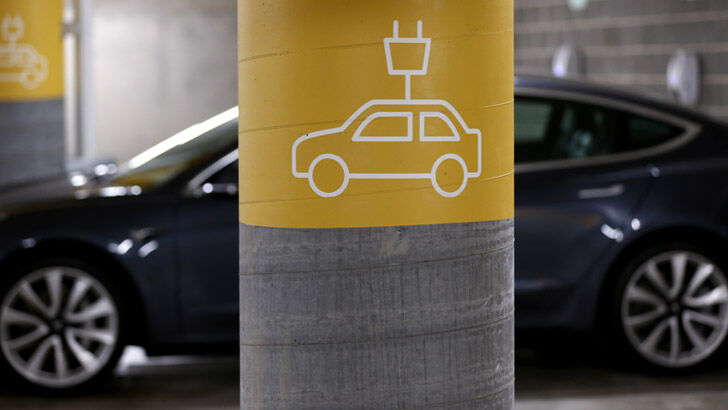 Fast charging network needs beefing up
Of course, there's another part of the EV equation: where to charge. While most EV owners will charge at home using a regular power point or a faster-charging wallbox, there are still concerns about heading off on a longer journey.
Charging stations are now common on major east coast routes and even through to Adelaide. But queues can form at the limited number of plugs during peak periods and some fast-charging stations have been unreliable.
"We want the chargers that are there and the new ones that we're building to be more reliable, but also we just need more of them," says Jafari.
There's also the question of how the 2.5 million people who live in apartments - more than 10% of the population - charge their cars. Most don't have charging facilities, although that's changing with new developments.
The National Construction Code is due to be updated by the end of the year and has provisions forcing developers to ensure at least the cabling is laid for EV charging in new developments.
Older blocks can provide more of a challenge, but there are solutions, according to Tim Washington, the CEO of JET Charge, the country's largest installer of EV infrastructure.
"Almost all existing brownfield buildings have not been set up to incorporate the load that electric vehicle charging will bring."
He says the cost of upgrading the supply is "prohibitive" and that a more practical solution is spreading the load through smart software management.
"We do energy management in all these buildings that allows them to get five times as many charging stations as they otherwise would," says Jafari, adding that in most instances there is no need to upgrade the existing supply.
Washington nominates body corporates as a blockage for EVs. "The far greater problem is bureaucracy ... everything is decided by the owners' corporation and different states have different laws."
He says Victorian unit dwellers can get approval from the owners corporation, but in NSW the topic needs to be raised and voted on at the annual general meeting or an extraordinary general meeting, which adds to the costs.
His message is to start the process before you buy an EV.
Those in units also typically pay more for a charger due to those challenges and the additional management required to work within the existing electrical boundaries. Whereas a charger can cost less than $2000 in a house, it's typically around double that in an apartment - sometimes higher.
But none of those challenges is likely to slow the take-up of EVs in Australia.
Already there are more buyers than cars available, and the EV Council's Jafari says overseas experience suggests there's a tipping point that effectively opens the floodgates.
"[Once you] get to 5% or 10% of [new] cars being electric ... people are more familiar [with the technology and charging] ... everybody knows someone with an electric vehicle."
Get stories like this in our newsletters.