Seven Aussie regional property hotspots for 2019
Regional bridesmaid cities are beginning to rival the real estate brides of Sydney, Melbourne and Brisbane with their impressive population growth, buzzing local economies, improved amenities and infrastructure, affordable housing and increasingly attractive lifestyles as our capital cities get busier and more expensive.
No longer sleepy, second-tier towns overshadowed by the glamorous capitals, many of Australia's regional cities have come of age and are now thriving economic centres with hundreds of thousands of residents.
Housing has always been cheaper but regional areas now offer so much more, with burgeoning cafe scenes, major shopping centres, good local transport and plentiful job opportunities without the traffic, pollution, noise and time poverty that comes with big city life.
Lifestyle markets and satellite cities within two hours' commute of primary metropolitan areas are the biggest winners of the metro-regional switch.
While affordability remains a key reason to move, buyers are increasingly talking about escaping from city stress, traffic and cost of living.
Population growth is no doubt contributing to the greater hustle and bustle of city life. Australia's population hit 25 million in August 2018, 33 years earlier than forecast by the Australian Bureau of Statistics (ABS) in 1998.
Given almost 80% of Australia's residents live in the four east coast capitals alone, it is not surprising that some of us feel crammed in.
With surprisingly comparable wages and a vast difference in house prices, the metro-regional trade-off is compelling.
Improved infrastructure has reduced the commute from many regional areas to capital cities, enabling switchers to enjoy a big-city income with a relaxed, small-town lifestyle. The NBN rollout has led to more city folk working remotely or establishing start-ups as part of their lifestyle change.
Jobs in the larger regional centres are increasingly plentiful, boosted by a deliberate strategy to decentralise government departments to regional locations.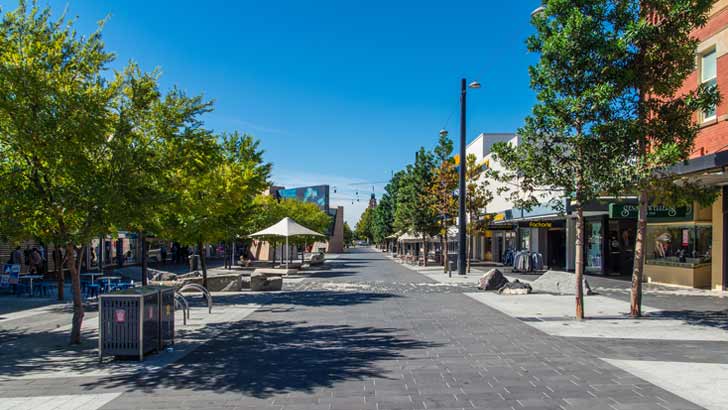 Bendigo is set to benefit from a new GovHub office that will bring 1000 new and relocated public sector jobs to the CBD. Construction from 2019 will create 70 jobs, with completion due in late 2021.
Two other GovHubs are also being developed in Ballarat and Latrobe Valley.
Massive infrastructure investment across Australia is also boosting employment in regional centres.
When Geelong lost its Ford and Alcoa plants, the local jobs market rebounded following federal support for the city's $100 million rail duplication project and a $100 million pledge for an Advanced Manufacturing Fund for Victoria and South Australia in 2017.
In some cases, average wages in regional areas are higher than those in capital cities.
In Australia's leading regional city for median house price growth, Geelong, individuals aged 15 and over received a median $616 weekly income in 2016, which is $84 more than what their Melbourne peers received despite higher living costs in the capital.
ABS data also shows that middle-aged blue-collar workers, in particular, are more likely to be paid similarly or better in regional centres of NSW and Victoria.
Large regional cities are currently some of the east coast's best-performing property markets, largely due to the ripple effect following Sydney and Melbourne's peak.
Geelong, 70km south-west of Melbourne, recorded the largest increase in dwelling values across non-capital city Australia at 9.8% over the 12 months to April 2018, yet it remains more than $200,000 cheaper than Melbourne with a house price median of $505,000 compared with Melbourne's $740,000.
Shoalhaven/Southern Highlands was the strongest performing regional market in NSW with 9.2% growth, driven by demand from sea-changing and tree-changing downsizers and families. Fellow bridesmaid Newcastle posted a 7.1% surge.
Just 160km north of Sydney, Newcastle's appeal to cash-poor, asset-rich Sydney residents is obvious.
Australia's largest coal port by volume and the economic hub of the Hunter Valley, it boasts a world-class university, vibrant coastal lifestyle and strong employment with 37% of the population working in professional or managerial roles.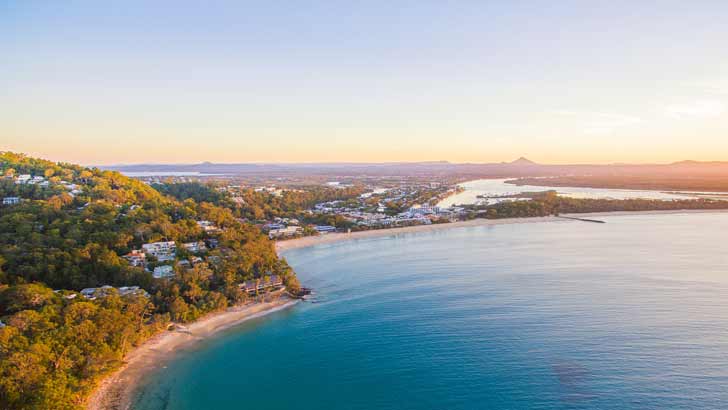 Further north, Queensland's top two regional performers were the Sunshine Coast (5.1%) and the Gold Coast (1.9%) due to rising demand from interstate homeowners and investors. Increased tourism played its part, with 7.4 million interstate visitors holidaying there in the 2017 financial year.
It is now more expensive to buy a house on the Sunshine Coast, where the median is $589,000; and the Gold Coast ($650,000) than in Brisbane ($536,000).
ABS data confirms big city homeowners are seeing real value in regional real estate in Victoria, NSW and Queensland.
Tens of thousands of "big smoke" property owners opted to cash in their assets or upgrade their homes more affordably with a lifestyle switch from metro to regional areas in 20017. The top two locations chosen by Sydney escapees were Newcastle/Lake Macquarie in the north (5500 arrivals from Sydney) and Illawarra in the south (5300 arrivals).
Melbourne switchers favoured Latrobe-Gippsland (7300 arrivals from Melbourne) and Geelong (6900 arrivals). In the north, Brisbane is yet to boom so there is no ripple effect in play. However, there was still a significant migration away from the capital to large sea-change destinations in 2017.
Seven of the top 10 regions to benefit from departing Brisbane residents were Queensland centres, with beach cities topping the list.
The Gold Coast, 70km south, gained 8800 former Brisbane residents and the Sunshine Coast 6700.
The Gold Coast seems to have magnetic appeal, as it was among the top 10 destinations chosen by city escapees in every single state and territory, attracting 19,400 people from the eight capitals. Commonwealth Games infrastructure has brought major new liveability, employment and investment to the city, the light rail has improved accessibility and there are plenty of new sporting facilities for families.
City slickers' exodus to tree-change and sea-change localities is evident in CoreLogic's latest property sales analysis, which shows that dwelling values fell by 3.7% across the capital cities but rose by 1.2% across the combined regional markets in the 12 months to September.
This is an extract from the 2019 McGrath Report
Get stories like this in our newsletters.