Ditch your dud fund and add up to $337k to your super
Almost five million Australians are in a dud MySuper fund, unaware that their retirement dreams could be wrecked. But it's not too late to do something about it. Whether you're in your 20s, 30s, 40s, 50s or early 60s, you can dramatically boost your savings.
I know plenty of people who are in an awful superannuation fund.
I ask them: "Why did you choose it?" The answers vary. Often an employer picked a fund run by a life company or a big bank. Or a financial planner or bank rep recommended a retail fund.
Or they went into a default industry super fund that consistently underperformed. In some cases, people moved from a really good fund to one of the worst.
It is not uncommon to be in a bad super fund.
In fact, 4.6 million Australians with $197 billion in a MySuper account are in a poorly performing fund, according to the Productivity Commission's review of superannuation. Around 9.8 million Australians are in MySuper funds that perform above a benchmark designed by the commission.
What is alarming is that people don't realise how much being in a poor fund is costing them and potentially derailing their retirement plans.
Researcher SuperRatings estimates that over a working life of 45 years the difference between being in a top-performing and a worst-performing fund means you could be $337,310 better off.
SuperRatings' data, exclusively compiled for Money magazine, shows the impact of being in the right super fund compared with the worst for different age groups: the 20s, 30s, 40s, 50s and from 60 to 65. The consequences are huge.
Those in the worst fund in their 20s are $19,513 behind people in the best fund (over 10 years).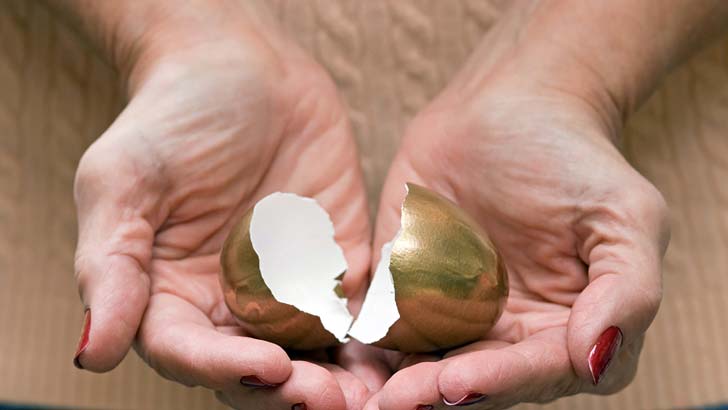 As your earnings increase, your contributions grow, your balance increases and your insurance needs change, the losses would expand to $45,712 for someone in their 30s, $73,316 in their 40s, $116,406 in their 50s and $82,363 for 60- to 65-year-olds. That adds up to $337,310.
While this is a theoretical exercise, it highlights how vital it is to be engaged with your super to make sure you are in a low-cost, top-performing fund throughout your working life.
The good news is that most people have the legal right to change funds at any time.
So the sooner you move from a bad to a good fund the better. You will have more money in retirement or you may be able to retire earlier.
And it is never too late to change.
If you are 50, moving from the worst fund to the best one means you would be $198,769 better off by the time you reach 65, according to SuperRatings. Although choosing the No. 1 fund is a big challenge, it's easier to find one with consistently strong investment performance, low fees (investment, admin and member) and well-priced insurance with the features that match your needs.
The Productivity Commission says Australia's $2.6 trillion super system has a bewildering 40,000 products. It describes the process of selecting a fund as "an unlucky lottery for many Australians and their families".
SuperRatings has made it easy for you by showing the top five balanced funds for different ages, taking into account their past investment performance, fees and insurance. They are all public offer funds, which means they are open to everyone.
For the full story, including the top funds for your 20s, 30s, 40s, 50s and 60s, pick up the August issue of Money
Get stories like this in our newsletters.