Diversification pays off for winner of ASX schools sharemarket game
Generating a 33% return in 10 weeks is the stuff of dreams, even for the top echelon of active traders.
Yet this time it wasn't the achievement of a top professional trader. That honour goes instead to Daniel Goh, a Year 11 economics student at The Knox School in Victoria.
While Daniel's achievement is real, the return is hypothetical. Daniel was participating in the annual ASX Schools Sharemarket Game, where he beat a field of 16,800 students.
Students were given a virtual $50,000 to invest over 10 weeks in 220 listed ASX companies, with a maximum of 10 trades a day. The game has been running for 41 years, since 1977, originally being paper based before later going online in 1998.
During the 10 weeks of this year's edition, The All Ordinaries rose 1.51%. Healthcare stocks performed best, up 4.85%, while the telcos brought up the rear, down 7.02%.
Daniel's trades earned him a virtual $16,577. For his efforts, he was awarded $1000 - not virtual - which he plans to invest. A wise decision, if past performance is anything to go by.
Daniel's success wasn't pot luck, far from it. Clearly wary of falling victim to concentration risk, he employed the tried and tested strategy of diversification.
"I diversified my investment in stocks and bought from a range of industries when prices were low and only sold when I believed the stock had hit its peak in price. I also watched the market daily."
Former market darling Bellamy's proved key to Daniel's success, as did AMP Ltd and CUV Pharmaceuticals.
Chris Brycki, Stockspot CEO and three-time winner of the competition by the time he was 17, believes the competition provides an effective introduction to Australian companies, the stock market, and financial awareness generally.
"It teaches kids financial literacy beyond credit cards," he says.
"It's about how anyone can own part of great businesses that you interact with every day, and most importantly that a simple savings account won't cut it if you want to get ahead in life."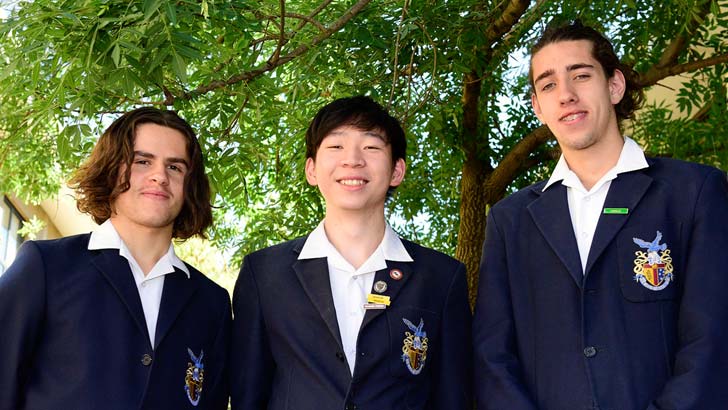 The Knox School should have top business schools looking over their shoulders. It also boasted two other top-10 place getters - Year 11 student Joshua Danopoulos, who finished fifth, and Year 10 student Dillon McRoberts.
The Knox School's manager of strategy implementation and entrepreneurship educator Michelle Mitchell attributes the results to the school's 'personalised learning' approach.
"Having three students do so well validates our goal of developing student agency, where young people are assisted to work out their interests, ambitions and passions and to follow them with careful confidence and giving their personal best."
Get stories like this in our newsletters.