Record month as Australian investors flock to ETPs
The Australian Exchange Traded Products (ETP) market is on a tear, with record net inflows of $1.62bn recorded in September.
It caps off a 12-month period that saw the ETP market balloon 33% to almost $60bn.
Domestic equity ETPs made the greatest monthly contribution with net inflows of $658.7m, more than double the $328.4m brought in by international equities.
The result was no doubt helped along by a broader market recovery.
The ASX 200 returned 1.84% for the month, following a 2.4% slide in August, thanks to underwhelming company earnings.
Investors remain on a defensive footing, however, as they look to protect their portfolios from ongoing global volatility, fueled most notably by the US-China trade war and Brexit.
"While recent dynamics may have led investors to sustain their faith in equities, fixed income has been the real story this year as investors have turned their attention to weathering volatility and shoring up portfolios for potential market shocks in future," says Duncan Burns, head of Vanguard's Equity Index Group for Asia Pacific.
"As central banks across multiple markets have adopted more accommodative monetary policy in recent months, investors have continued to see value in equities with a backdrop of lower returns on defensive assets, despite growing uncertainty as geopolitical risks play out."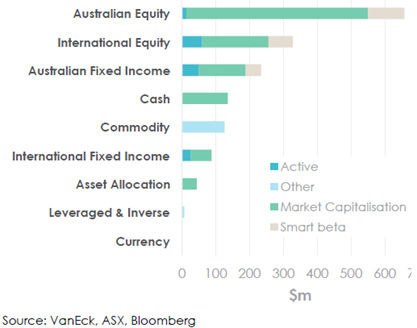 Yet Burns notes that investors need to understand their risk appetite within the broader context of the business cycle.
"It's important for investors to remember that their portfolio should reflect their tolerance for risk in a variety of market conditions, as market ups and downs will occur over time," he says.
"Keeping a long-term perspective is critical and if investors are looking for a way to safeguard their portfolio, one of the best ways is through maintaining maximum diversification across asset classes."
Get stories like this in our newsletters.