A beginner's guide to refinancing your home loan
There's a real buzz around refinancing right now.
Figures from CoreLogic show 67% of property valuations currently relate to home loan refinancing - up 32% from last year, and Glenn Haslam, executive general manager, lending at Suncorp Bank - Money's 2020 Bank of the Year, says he is definitely seeing more refinancing activity at present.
Haslam puts this down to "a combination of competitive offers and historically low home loan interest rates". But he says the impacts of COVID-19 - from employment changes to spending more time at home - have given us a chance to think about how we can better manage our finances.
What is refinancing?
Despite the enthusiasm for refinancing, it's something of a grey area for many homeowners. A survey by Aussie found that 78% of mortgage holders are confused about exactly what's involved.
To be clear, refinancing means replacing your current loan with a new one. It's a step that can offer plenty of pluses including a chance to trim your loan rate.
As Haslam explains, "This can lower monthly repayments and potentially see homeowners pocket substantial savings over the life of their loan."
There is certainly plenty of scope to save by refinancing, especially as many lenders are reserving their best deals for new customers. As a guide, Reserve Bank figures show the average variable rate is currently 3.22%, but among new loans taken out in May 2020, the average was 2.93%. The average across fixed rates for terms of three years or less is 2.33%, but you can do even better, potentially paying as little as 2.29% on Suncorp home loans.
Refinancers can also pocket valuable cashbacks. Refinance your home loan with Suncorp, for instance, and you could receive up to $3000 as a cash bonus - or as much as $4000 if you're a frontline worker in health, education or emergency services.
When is it time to think about refinancing?
Suncorp's Haslam says, "As a general rule, it is worth taking a good look at your home loan every two to three years - not just in terms of refinancing but also to be sure your loan is structured in the best possible way for your individual needs."
He notes, "The key is to know that home loans should not be a 'set and forget' product. It's all about having the right product and structure for your current situation."
It can also be a good idea to consider refinancing if you're about to come off a fixed rate. Bailing out of a fixed rate loan early can come with 'break costs'. How much you pay will vary depending on your lender and the size of your loan.
The common thread is that you're more likely to pay a break cost if market rates have dropped since you locked in your rate. As interest rates have fallen this year, it could be cost-effective to wait until your fixed rate term has expired before switching to a new loan.
Talk to your lender first
Before getting the ball rolling with a refinance, it's worth asking your lender if they're willing to discount the rate you're currently paying.
Haslam says, "Lenders are typically open to negotiating home loan rates with established customers. So, I would encourage home owners to talk to their bank to see what's available - or partner with a mortgage broker, who can act as an advocate on your behalf."
If the lender won't come to the party, it might be time to think about taking your business elsewhere.
Finding a new loan calls for some research. Or, if you're pressed for time, partner with a mortgage broker to know which loan is best suited to your needs. Either way, don't simply focus on the headline rate. Haslam cautions, "It is important to look at a home loan's comparison rate to be able to compare costs between different loans."
How refinancing works
When you've found a loan you're happy with, the refinancing process works in much the same way as when you applied for your current loan. The new lender will want to see evidence of income and, typically, three months of bank statements to show living expenses, plus three to six months of loan statements.
Sydney-based Mortgage Choice broker James Algar says that along with filling out a loan application, your home will likely be valued as part of the refinance.
However, it may not be necessary to give the place a spruce up. Algar says, "Most valuations can be conducted without a physical inspection of the property - unless you are borrowing 80% or more of the property's value."
If all goes well and your new loan is approved, the two lenders - old and new - will arrange for the old loan to be paid out. From here, you start making repayments on the new loan. Algar says the whole process typically takes about four to six weeks, athough he adds that the impact of COVID-19 has extended this timeframe to about six to seven weeks with some lenders.
Will refinancing put you in front financially?
Making the move out of your old loan and into a new one should be a fairly streamlined process. But it can come with costs including possible discharge fees on the old loan, application fees on the new mortgage, and state/territory government charges related to registering a mortgage.
Your lender or broker will be able to provide a firm figure of the total cost to refinance your mortgage. The important thing is to compare this against the savings you'll pocket each month.
If, for instance, it's going to cost $600 to refinance but your new loan provides savings of $100 each month, it will take six months before you break even. The shorter the timeframe, the better, letting you reap the rewards of your new loan sooner.
These three steps can help you prepare for a refinance - or decide if it makes sense to hold off.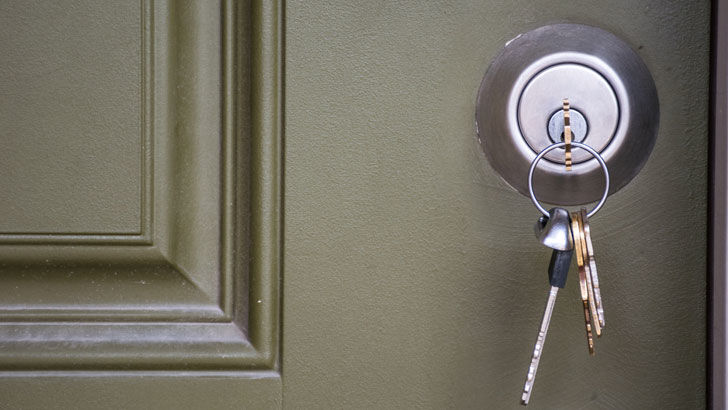 1. Have an idea of your home's market value
If you need to borrow more than 80% of the value of your property, you could be up for lenders mortgage insurance (LMI). This applies even you paid LMI when you first purchased your home. Algar explains, "LMI is not transferrable between lenders and any premium you paid initially isn't refundable when you switch to a new lender."
If it looks as though you're below the 20% equity mark, it may be more economical to approach your current lender to renegotiate your rate, or delay refinancing until you've built up additional home equity.
2. Review your regular expenses
In today's environment of responsible lending, Haslam says one of the key issues lenders will address is a borrower's regular living expenses.
He notes, "Lenders will look for three months' worth of spending activity, to see how the borrower manages their income and what their typical expenses are." This could be a cue to review your budget, looking for areas where regular spending could be cut back.
3. Think about lowering credit card limits
Lenders will usually want to see statements for any credit facilities like, say, personal loans. When it comes to credit cards, however, lenders don't simply look at the amount owing, they also want to know the overall credit limit. After all, you could potentially max out your card the day after your new home loan settles.
According to Algar, "Having a card credit limit of $15,000 to $20,000 can knock around $100,000 off your borrowing capacity. Cancelling the card, or at least requesting a reduction in the maximum credit limit, can make a big difference to how much you can borrow."
Haslam adds that becoming refinance-ready is all about understanding your full financial picture. "In some cases that may mean using the next 12 months to prepare for a refinance," he explains. "Ideally, sit down with your lender or mortgage broker to see what's available and what will best suit your circumstances."
Case study: Refinancing to fund renovations
Refinancing isn't always about paying a lower rate. Switching to a new home loan can be a way to tap into home equity to access low-rate funds to achieve other goals such as completing a few home renovations - something that's looking very attractive right now, thanks to the new $25,000 HomeBuilder cash grant.
Home improvements were definitely the main driver for Victorian homeowner Michelle Delaney when she refinanced her home loan recently.
Michelle explains, "When my partner and I decided to renovate our home with new bathrooms and wet areas, we thought it was a good opportunity to look at our current mortgage and what else was in the market."
Michelle admits that the refinancing process seemed daunting but she says, "We felt we were making the right choice to move to a different bank to expand our home loan for renovations."
The couple got in touch with a mobile lending manager from Suncorp and enjoyed a stress-free lending process. "The level of communication and attention to detail was high and, most importantly, we were able to save money on our loan," adds Michelle.
This report was sponsored by Suncorp but was independently researched and written.
Get stories like this in our newsletters.