Three takeaways from Anthony Albanese's Budget reply speech
With a federal election likely to be called any day now, Opposition Leader Anthony Albanese used his Budget reply speech on Thursday night to pitch a number of policy priorities to voters before campaigning begins in earnest.
Here are some of the key takeaways from the Labor leader's speech.
$2.5 billion for aged care funding
The headline of the night was undoubtedly the commitment made by the Opposition Leader to address what he described as an "aged care system is in crisis" if Labor is elected to government.
To do so Labor has pledged a $2.5 billion package over four years for the aged care sector which will be used, in part, to help deliver a new five-point plan outlined by Mr Albanese in his speech.
As part of the plan every residential facility would be required to have a registered nurse on-site at all times, residents would receive a mandated 215 minutes of care each day (at a minimum) and food standards would be improved across aged care facilities.
The Labor leader also confirmed that his party would back a wage increase for aged care workers.
"We'll support the workers' call for better pay at the Fair Work Commission.
"And a Labor Government will fund the outcome of this case. Because if we want higher standards of care - we need to support higher wages for our carers."
Any recommendation for a wage rise that does come out of the Fair Work Commission would require additional funding to Labor's $2.5 billion pledge though.
Lower childcare costs
Mr Albanese also used his speech to lay out Labor's vision to reduce childcare costs for parents, making a promise that, "no family will be worse off, but almost all families will be better off" under the plan.
Among the childcare measures pledged to be implemented if elected to government, Labor says that it will increase the maximum child care subsidy available for one child care, lift the child care subsidy rates for additional children in care and increase the subsidy rates for 'every family' with one child in care for households earning up to $530,000.
"Making childcare cheaper will mean more Australian children get access to early education, giving them a great start in life. And, crucially, cheaper childcare is an economic reform," said Mr Albanese.
"Our plan will end the economic distortion that stops mothers in particular from working more than three or four days a week. It will boost productivity and workforce participation across the economy."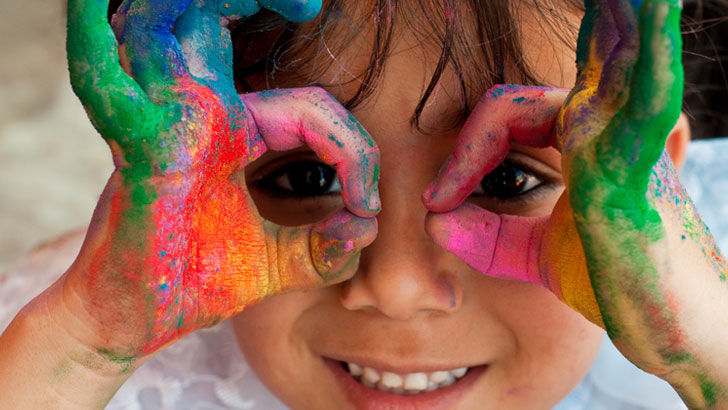 Power bills and renewables
Perhaps unsurprisingly given the recent focus on cost of living pressures, Mr Albanese used his Budget reply to highlight Labor's previously announced Powering Australia plan which includes a promise to "lower power bills for households and businesses alike".
By upgrading the electricity grid and investing more money in green and renewable energy solutions among other measures, Labor says the plan will help create over new 600,000 jobs by 2030 and cut power bills for households and businesses by $275 a year by 2025 (compared to today).
Labor says the plan will also help it reach its target of reducing Australia's emissions by 43% by 2030.
"Powering Australia is a fully costed, comprehensive plan that has received praise from the Business Council of Australia, the Australian Industry Group, the National Farmers Federation, and the ACTU. Our policy will give businesses and workers the certainty they need," said Mr Albanese.
The Opposition Leader ended his speech by imploring the government to call the election in order to "let the people decide". The latest possible date for the election is May 21, with the government required to announce it by April 18.
Get stories like this in our newsletters.