Bushfire crisis: how to make sure your property is insured
This year's fire season has already seen 1100 insurance claims totalling $115 million, according to Insurance Council of Australia.
As bushfires become more severe, the number of insurance claims will continue to grow. Knowing what you're covered for when you fall victim to fire can help alleviate some undue stress.
Before a fire
The first thing to do is find out whether your current insurance includes cover for bushfire. This means calling your insurer or getting in touch with the Insurance Council of Australia on 1300 728 228.
When it comes to insurance, the devil is always in the details. Consumers should know exactly what their plan covers, and what exclusions might catch them out.
Bushfire damage within 48-72 hours of taking out cover may not be covered, while heat, smoke or soot damage where there is no flame may not be covered. Nor will many insurers provide cover for items left in the open air.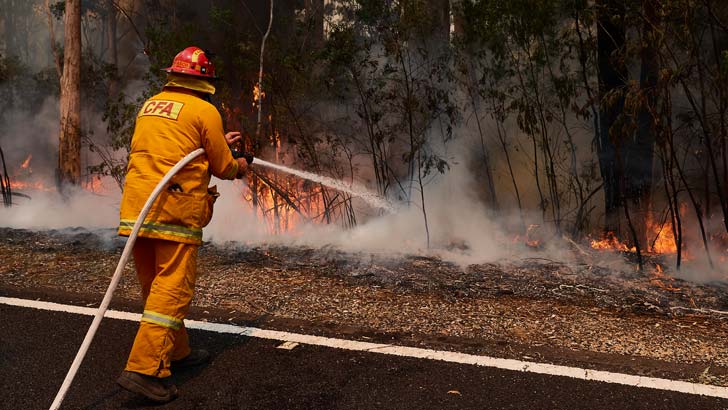 Consumers should also be mindful of possible underinsurance.
It goes without saying that insurers will only insure the amount covered. However, following natural disasters such as bushfires and floods, rebuild costs can easily balloon due to increased demand for building labour and materials.
Rebuild costs may also be affected by your home's Bushfire Attack Level, which affects development standards - the higher the risk, the greater the level of protection your home will need.
According to CHOICE, "One insurer has estimated that building a compliant home in the highest risk location could add $277,000 or more to the bill."
After a fire
Getting back on your feet after losing your home to fire is as much a time game as a money game. To give you some idea about how long the claims process should take, below is the General Insurance Code of Practice:
Under the code, insurers should make a decision on your claim within four months, but in cases of demonstrated urgent financial need, an advance payment within five business days.
Insurers aren't the only source of financial support. The Australian Tax Office (ATO) this week said it will grant a two month lodgment and payment deferral to taxpayers impacted by the bushfires.
The Australian Government Disaster Recovery Payment and Disaster Recovery Allowance is available for those who have lost their homes to fires, paying out $1000 for adults and $400 for children.
Fire victims can also contact Centrelink to receive 13 weeks' compensation for loss of income.
Get stories like this in our newsletters.