The budding ventures and high performers of cannabis stocks
You must have been hiding under a rock if you haven't noticed the influx of cannabis or cannabis-related companies listing on stock exchanges globally.
As governments and the private sector shift focus on the medicinal benefits of cannabis-derived drugs, many cannabis companies expect more favourable legal changes, which may ultimately provide a further boost to the industry.
Is the growth sustainable among cannabis companies?
As with the growth of any other industry, we are seeing what is likely to be just the first wave of growth among cannabis manufacturers and distributors.
New cannabis-related companies are seeking listing on global exchanges almost every month, and more companies are likely to list in the coming months and years.
Of course, as this industry grows there is bound to be some consolidation - mergers and acquisitions - among existing companies. Already there are companies working with or entering into contracts to manufacture, to distribute or to commercialise cannabis - with one another.
On a global scale, recent industry reports show the outlook for spending on legal cannabis is expected to grow 230%, or to US$31.3% billion in 2022, compared to US$9.5 billion in 2017. This is according to ArcView Market Research and BDS Analytics.
The US is expected to capture a big portion of that spending as more states are voting to legalise the use of cannabis for medicinal and recreational purposes.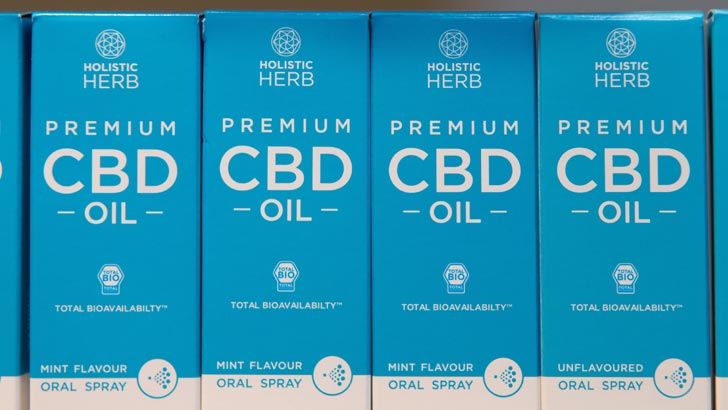 No matter what your views are in terms of cannabis use, growing support and medically-backed findings on the benefits of cannabis and its by-products can only boost the growth of this industry.
Global growth of cannabis stocks
At this early stage of growth in the cannabis-based industry, it may be worth looking into some of these companies. Being a worldwide phenomenon, you don't have to limit yourself to Australian cannabis stocks.
There are plenty of options to capture the growth by investing in the plethora of cannabis companies listed in the US, Canada, China and Hong Kong to name just a few markets with cannabis-related opportunities.
In the US - the tech and biotech-heavy NASDAQ exchange and the New York Stock Exchange (NYSE) have at least 15 pharmaceutical companies focused on manufacturing medicinal cannabis drugs. This number is still rising as more companies plan to launch their Initial Public Offering (IPO) within the year.
Here are some cannabis manufacturing companies listed on NASDAQ and NYSE:
Arena Pharmaceuticals, Inc. (NASDAQ: ARNA) - a biotech company involved in the manufacturing of medicinal cannabis drugs.
Corbus Pharmaceuticals Holdings Inc. (NASDAQ: CRBP) - is a cannabis biotech company.
Aurora Cannabis (NYSE: ACB) - in addition to producing dry cannabis, Aurora received a licence to sell cannabis oil in January 2017.
In Canada, where the use of medicinal cannabis was legalised nationwide in 2001, a slew of pharmaceutical companies and e-commerce operators - all related to cannabis manufacturing and distribution - are also publicly listed. A number of these Canadian companies have also sought listing on the NASDAQ.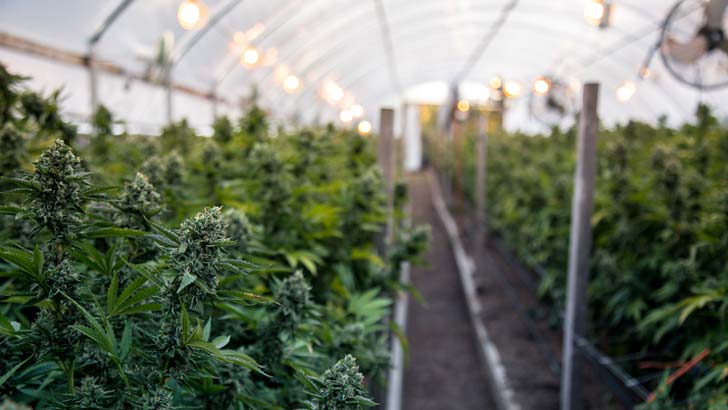 To date, Canada has about 10 pharmaceutical companies involved in cannabis manufacturing for medical use.
Some of Canada's marijuana-related companies include:
The Hexo Corporation - the only licensed medicinal cannabis producer based in Quebec. Hexo also focuses on cannabis for recreational use.
CannTrust Holdings Inc. - has a 430,000 square foot cultivation facility, making it the sixth largest cannabis facility in Canada.
The Cronos Group - is in the business of investing in cannabis growers and companies.
In China and Hong Kong, cannabis-related companies listed in the major exchanges - Shanghai, Shenzhen and Hong Kong Stock Exchange - have seen tremendous growth this year.
Though cannabis growing and consumption is illegal in China, planting and cultivation of cannabis are allowed in some provinces purely for paper and textile production.
According to some recent industry figures, China is the world's largest hemp (a strain of the Cannabis plant) producer and the biggest exporter of hemp for clothing, paper and seed production.
Despite the legal limitations around the hemp industry, some Chinese pharmaceutical companies have been positioning themselves as the demand for cannabis stocks soar.
Here are some China and Hong Kong-listed cannabis-related companies:
Shanghai Shunho - holds a licence to grow cannabis for hemp in Yunnan province.
Jilin Zixin Pharmaceutical - involved in research, development, manufacture, and sale of herbal medicines.
Longjin Pharmaceutical - produces and markets natural botanicals in China.
Australia has also attracted its share of cannabis and cannabis-related companies. At last count, there are about 29 cannabis companies listed on the ASX. These companies range from cannabis growers, importers, manufacturers and distributors.
Some of the cannabis companies listed on the ASX include:
Althea Group Holdings (ASX: AGH) - holds a licence to import and distribute medicinal cannabis in Australia.
Bod Australia (ASX: BDA) - skincare and natural medicines developer that produces medicinal cannabis oil called Medicabilis.
IDT Australia (ASX: IDT) - a pharmaceutical manufacturer with contracts to cannabis grower Cann Group (ASX: CAN) to manufacturer its medicinal cannabis products for domestic and export markets.
Get stories like this in our newsletters.