Why the royal commission could hurt Carsales
Carsales' share price is now above our buy price and with the interim result due next week we're downgrading it to hold.
The online car classifieds company reports its half-yearly result on February 13. We're steeling ourselves for a potentially disappointing result after management downgraded its 2019 profit growth expectations from "solid" to "moderate" in November.
Since then there's been plenty of evidence that the Australian economy is deteriorating.
Retail sales, new car sales and residential building approvals have weakened further. This might make life more difficult for companies that are exposed to advertising markets or depend on consumer confidence, including Carsales.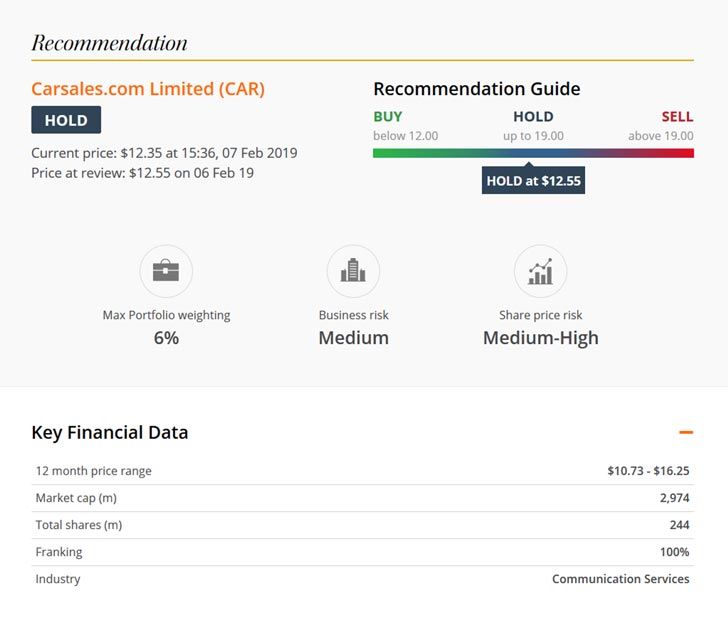 It's likely to be a difficult year for car dealers too, with the Hayne royal commission recommending that their exemption from consumer credit laws be removed.
With credit in general harder to obtain, Carsales' own Stratton finance division could struggle for a time yet.
Our 2019 profit expectations for Carsales are more conservative than consensus forecasts, which means we think there's some chance the interim result will disappoint the market. We highlight, however, that Carsales' share price already incorporates some bad news.
With the share price having risen 8% since our last review, it's trading above our buy price and we're downgrading to hold.
Get stories like this in our newsletters.