The states that still have cash-flow positive suburbs left
Property prices may be struggling in most capital cities but longer-term investors needn't despair - there are plenty of "cash cow" suburbs that still deliver decent returns.
The primary objective of most investors is long-term capital growth but this strategy requires financial resilience. Whether your market is moving up, down or sideways, it is cash flow that gives you the option on whether to hold or sell.
So Propertyology has identified the areas where high rents make it easier for the investor who has to patiently wait for the cycle to turn and prices to rebound.
The numbers
Propertyology analysed detached housing data across every suburb in all eight capitals and unearthed the top five in each city based on the annual cash flow position for a typical property. The table lists all 40 picks in order of best cash flow.
Calculations are based on median rents, interest expenses on a 10% or 20% deposit, and a provision for costs such as repairs, maintenance, rates and charges.
Many of the locations are actually cash-flow positive but even in suburbs where you do need to contribute the maximum an investor will be out of pocket is just over $100 a week - the cost of a decent date night.
And our analysis hasn't allowed for any depreciation or negative gearing benefits, so once these are factored in your cash flow position will look even more impressive.
Top spots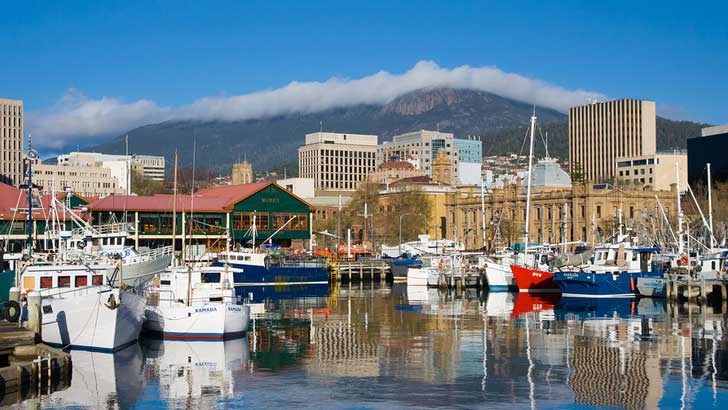 Darwin and Hobart have the most opportunities for cash flow investors.
Australia's best capital city cash flow suburb is Darwin's Karama, which is just 10 kilometres from the CBD and has a median house price of only $392,000. This investment will potentially generate a positive cash flow of $3600 a year.
While Darwin's market has been an underperformer over the past three years, investors won't be as concerned if they own a property that's actually supplementing their income.
Hobart's market continues to produce the strongest capital growth in the nation and there are plenty of cash flow positive options for under $250,000 in suburbs like Risdon Vale and Chigwell, which are both positive by more than $3000pa.
Price growth cycles are still ahead for Brisbane, Adelaide and Perth, so high cash flow options are likely to pay off sooner in terms of value gains.
Fifteen kilometres south of Brisbane's CBD, a typical house in the suburb of Coopers Plains can be purchased for just $400,000 and will be cash flow positive by $3600pa. Cedar Vale, Russell Island, Blackstone and Gailes round out Brisbane's top five and are cash flow positive too.
The best cash flow properties in Perth are between 25 and 35 kilometres from town. Typical housing in suburbs like Brookdale, Hillman, Armadale and Medina are all under $300,000, making them very affordable and ready to enjoy a market upswing.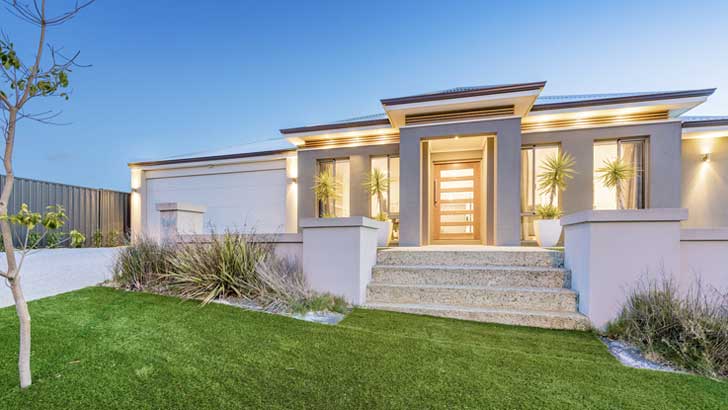 Our analysis shows while you're unlikely to find cash flow positive property in Sydney, Melbourne and Canberra, there are still opportunities that won't blow your household budget.
But suburbs offering both high cash flow and capital growth potential can be found in every state. Propertyology's buyers' agents are currently investing in five such locations across three different states, helping investors take advantage of growth while keeping financial stress to a minimum.
Even though it's 80 kilometres from Sydney's GPO, the Central Coast (Wyong and Gosford) is technically part of greater Sydney, while Medlow Bath in the Blue Mountains has a median house price of $500,000.
Greater Melbourne's best locations for cash flow investors sit within the municipality of Melton, 40 kilometres north-west of the CBD. Here the median house price is around $400,000 and it can cost just $4000pa to hold. In the Yarra Ranges the entry price for a typical house is slightly more affordable and the annual impact on the household budget could be less than $2000.
Of course, cash flow is just one of the elements in choosing an investment option. Fundamentals such as proximity to employment nodes, local demographics and the various factors that affect housing supply are important considerations as well.
Get stories like this in our newsletters.