Two classic Christmas recipes with a modern twist
Celebrate the festive season with these modern twists on classic Christmas recipes
ROAST TURKEY WITH SAGE STUFFING & PORK CHIPOLATAS
SERVES ­ 8 PREP 30MINS COOK 2 1/4 HOURS
­
Ingredients:
30g butter 1 onion, fi­nely chopped 3 cups fresh breadcrumbs 1/2 cup chopped pecans 1/3 cup dried cranberries 1/4 cup chopped parsley 1/4 cup chopped sage leaves 1/4 cup thyme leaves 2 eggs, lightly beaten 3.5kg turkey, trimmed, washed and dried 1 tbsp oil Cooked pork chipolatas, gravy, cranberry sauce, to serve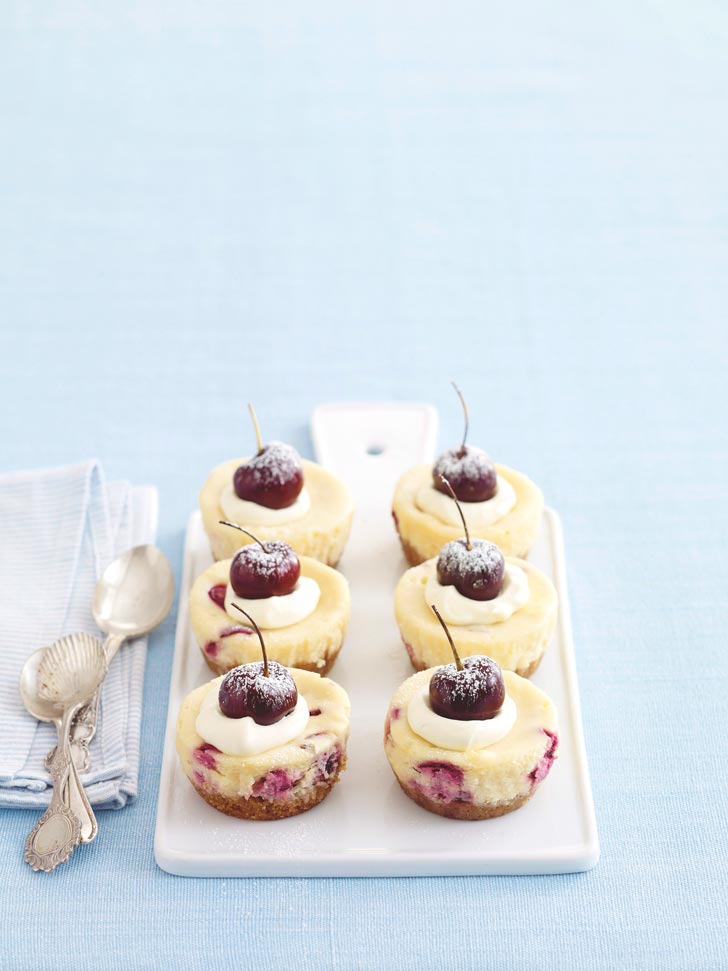 Method:
1. Preheat oven to 150C. Line 18 holes of 2 x 12-hole (1/3-cup) muffin trays with paper cases. Process biscuits until fine crumbs form. Add ginger process to combine. Press crumb mixture evenly over base of holes. Chill.
2. Melt chocolate and cream in a small saucepan over low heat until smooth. Cool.
3. Using an electric mixer, beat cream cheese, sugar, egg and cooled chocolate mixture in a large bowl until well combined and smooth. Fold in cherries. Divide mixture into prepared holes level tops. Bake 25 mins or until just set, swapping trays halfway through cooking. Transfer trays to a wire rack. Cool in trays. Remove paper cases for serving. Top cheesecakes with cream and extra cherries. Serve dusted with icing sugar.
Get stories like this in our newsletters.