When being part of a class action is as traumatic as being ripped off
Investors who have been ripped off on a grand scale can take their case to court but a class action can come at a high financial and emotional cost.
It was supposed to deliver the 380 clients of jailed financial planner Bradley Sherwin some compensation after he defrauded them of their $60 million life savings.
But the class action against the Bank of Queensland and its agent DDH Graham delivered them only $12 million, a payout that was almost matched by the $11.75 million bill from their lawyers, funders and administrators.
The service providers wanted 98% of their payout, leaving the claimants with a miserly $250,000.
The dudded investors, who had been in the courts for six years, felt screwed over once again, says Beth Spence, who together with her husband, Mick, lost their retirement nest egg of $500,000.
But this time it was by the very people who claimed to be "on their side".
"To get nothing or minuscule amounts takes away any trust. It makes us think, why did we bother?" says Beth.
While some class actions go according to plan, often they don't. As the Spences point out, the claimants were expecting a payout more in the order of $80 million to compensate for the lost earnings and financial hardship.
Thankfully, the costs bill was cut to $8 million by Justice Murphy of the Federal Court and the paltry $250,000 was upped to $4 million - still a long way from the $60 million lost.
In a further blow, only 53 claimants received any money because conditions (statutes of limitations) about timing and ruling out any further legal claims agreed to in mediation cut out 75% of claimants.
Beth says the result for the claimants "is as devastating as when this all started almost six years ago".
"Only 53 members are able to get a share of an ever decreasing pool with a funder and lawyers also fighting over funds. Remembering there are 380-plus that lost money," she says.
Welcome to the world of class actions, where people group together to take on big companies with deep pockets.
Joining a class action may not cost you anything but it may not deliver you anything either and it may take a huge emotional toll by forcing you to relive devastating experiences.
The rising demand for class actions means it is a lucrative business for law firms and litigation funders.
Several huge class actions are emerging from the royal commission into misconduct in the banking, superannuation and financial services industry. Law firms and funders have been urging customers to sign up.
One of the first to emerge from the royal commission involves Westpac, which stands accused of irresponsible lending for having used the household expenditure measure (HEM), rather than assessing customers' actual expenses, for home loans dating back to 2011. This often meant people were granted loans they could not afford to repay.
Another action, against National Australia Bank and MLC, is being run by law firm Slater and Gordon for customers who were sold credit card insurance but were ineligible to claim under the terms of the policy.
AMP also faces action by shareholders for the share price losses caused by AMP's failure to disclose the misconduct that was revealed at the financial services royal commission in April 2018. The lawyers are Phi Finney McDonald.
More are expected to be launched against other big banks and AMP in the coming months.
Law firms like to highlight the big payouts from class actions, such as the $500 million settlement over the Kilmore East-Kinglake Black Saturday bushfires in 2009, which claimed the lives of 119 people and destroyed or damaged 1772 homes and properties.
But what isn't emphasised are the high fees and the often low distributions to claimants. In the case of the Kilmore East-Kinglake case, the lawyers Maurice Blackburn took $100 million in fees alone.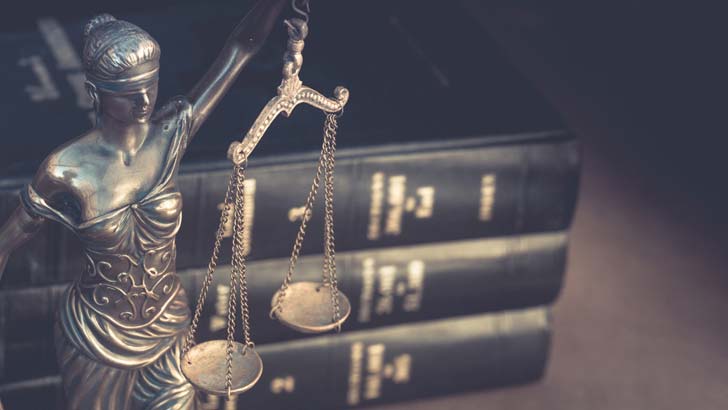 'Disproportionate' costs
Expect to pay $10 million in legal costs and disbursements for a large class action, says the Victorian Law Reform Commission (VLRC) in its report on class actions released last month. It could be double if the litigation fails.
This is where litigation funders play a crucial role. The funders are financial companies that invest in legal action for profit. They cover legal costs and indemnify law firms against an adverse costs order in return for a whopping share - typically 25% to 40% - of the recovered amount if the claim succeeds.
If the plaintiff loses, the funder pays the other side's legal costs. Around 46% of all class actions use a funder, according to the VLRC.
Funders include groups such as IMF Bentham as well as Comprehensive Legal Funding, Hillcrest Litigation Services and International Litigation Funding Partners.
IMF Bentham says that in its 17 years as an ASX-listed company it has recovered $2.3 billion, out of which it has returned over $1.4 billion to funded claimants.
Lawyers are not permitted to charge fees based on a percentage of their clients' payout. While law firms like to highlight the big payouts for litigants involved in class actions, there are plenty of instances where litigants receive very little.
In the case of claimants against BOQ and DDH Graham, Justice Murphy described the outcome as "an example of an increasing problem in class action litigation in that the legal costs and litigation funding charges are disproportionate to the settlement monies distributed to class members".
One funded case, Huon Corporation versus CBL Insurance, was found in favour of Huon's former employees but after costs were taken out from the award the workers received nothing.
The court typically looks at each settlement to ensure that it is fair before giving approval. Fees can be adjusted.
Class action costs, particularly whether to allow lawyers to charge percentage fees, as well as regulation of litigation funders have been examined in the Victorian Law Reform Commission report and are being looked at by the Australian Law Reform Commission.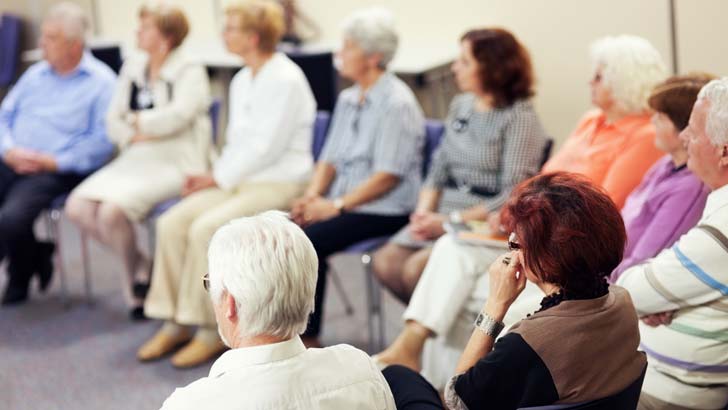 What to expect when you join
Claimant Beth Spence says that members of a class action who are not the lead claimants take a back seat. "You have no say or no control."
Beth and her husband Mick, who joined the class action Petersen Superannuation Fund v Bank of Queensland, recommend that when the case is up and running you ask the law firm to provide regular updates on what is happening.
Most class actions do not go all the way to court. Instead they are settled in mediation. But don't expect to be consulted in the mediation, says Beth.
Class actions are not voted on democratically. It is often only the lead plaintiffs who come to an agreement with the other parties.
Class action checklist
It doesn't cost you anything to register for a class action if you have a funder to underwrite the costs.
Remember that running a class action is a business for the law firms and funders.
Research the law firms and funders.
Ask questions about costs. If you don't get a clear answer, keep asking.
If the fees are expressed as percentage amounts only, take the time to work them out in dollar figures.
Make sure you understand the process.
Be clear about how much information you will receive throughout the class action. If you want to be involved, request regular updates.
Tell your family that you are part of a class action. If you are elderly and the case takes years to play out and something unforeseen happens to you, your estate may be eligible for the payout.
How long a case will take is unknown. Typically they run for several years.
Get stories like this in our newsletters.