COVID and travel insurance - what is and isn't covered?
A year on from the depths of COVID-induced lockdowns, Australians are packing their bags and travelling abroad with renewed verve.
In July alone, roughly 970,000 overseas departures were recorded by the Australian Bureau of Statistics, of which the majority were for short-term trips.
And while that's still only about half as many departures as before the pandemic, it's a marked uptick from the 87,000 recorded at the same time last year.
We're still living in a COVID-19 world though - one in which our travel plans can easily be scuppered by everything from lockdowns to ill-health.
So, for travellers looking to hit the streets of Europe or the slopes of Japan in the months to come, what can they expect in terms of cover from a travel insurance policy when it comes to COVID?
Is COVID cover a given?
Gone are the days at the start of the pandemic when there was plenty of ambiguity surrounding whether or not the impacts of COVID would be covered by travel insurance providers.
While not quite a given, financial comparison website Compare The Market says that the overwhelming majority of travel insurance products in its database now offer cover for medical expenses related to COVID-19, and nearly 95% of the policies purchased by people using its website include cover for COVID.
Like all things insurance, the degree of cover you'll receive depends on the specific policy though, which is why Compare The Market's travel insurance expert, Warren Duke, suggests that travellers not only shop around, but look over any policy with a fine-tooth comb.
"Travel insurance can get pretty complex as there's a really wide variety of benefits and limits that are available within the Australian market, so it is best to stack them up and against each other," Duke says.
"It always pays to compare several policies and brands to understand the extent of cover that is provided as well as the cost you're comfortable with. Compare the cover for COVID-19 as well as the other cover that is provided - like luggage, cancellation, additional expenses and rental vehicle excess - just to ensure your insurance purchase matches your trip."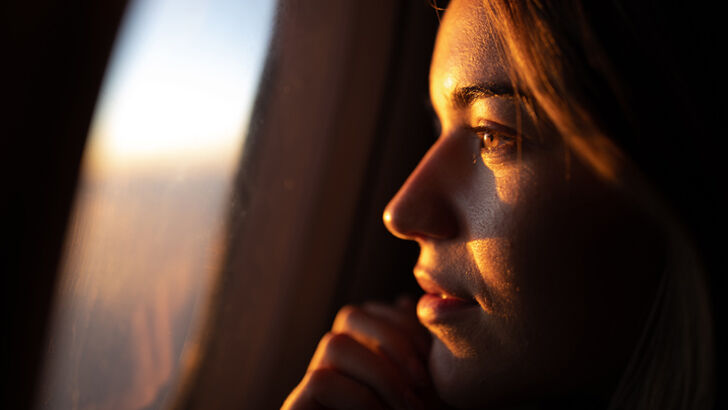 What can you be insured for?
Before you leave
Contracting COVID just before embarking on a trip is the scenario every traveller will want to avoid. After all, given the mandatory isolation periods in place in Australia, plus any pre-departure test requirements from the airline or destination country, chances are that if you do test positive right before your trip, you won't be able to travel.
But will travel insurance cover the costs of any missed flights or accommodation bookings that result from a pre-trip COVID diagnosis? Fortunately, Duke says, many comprehensive policies do offer cover for this exact situation, though more basic options might not.
"If the policy holder contracts COVID-19 prior to departing for their trip overseas, and they then need to cancel, most comprehensive policies that include cover for COVID-19 related losses will cover cancellation costs, travel agent cancellation fees and any lost deposits," he says.
Flight and accommodation expenses
Some policies will cover certain costs before you leave, but what happens if you're already overseas? While missing part of your trip will never be ideal, a number of comprehensive policies will at least cover the expenses you incur for missed flights or cancelled accommodation resulting from a COVID diagnosis.
"If the traveller is already overseas and they contract COVID-19 and they then need to cancel their flights, accommodation, or both, then comprehensive policies with cover for COVID-19 related losses will also cover any cancellation costs and lost deposits," says Duke.
"If the traveller then has to fork out more for any additional travel or accommodation, insurers will consider these losses as well. For example, if the traveller was hospitalised and couldn't travel to meet up with their pre-paid cruise, and then had to pay for another flight to get them to the cruise on time for departure, those additional expenses will be considered."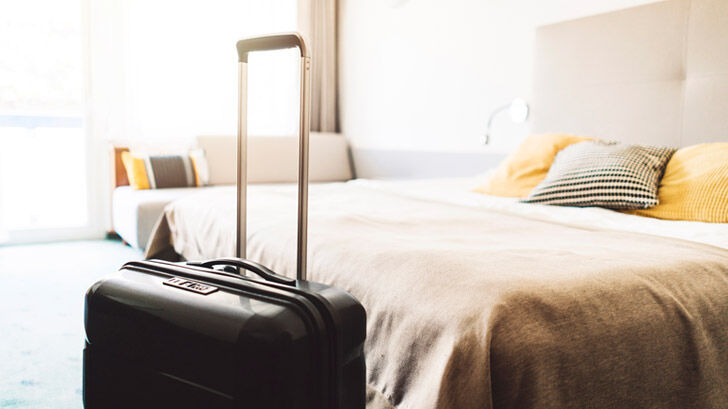 Medical and hospital costs
One of the biggest concerns for anyone travelling internationally at the moment will be the thought of catching COVID abroad and the extent of the medical assistance available to them, should they need it.
Australia does have reciprocal health care agreements with 11 countries including New Zealand, the United Kingdom and a number of European nations, but these are a minority, and overseas medical cover can be seriously expensive if you're paying out of your own pocket.
The good news is that many insurance providers do include cover for COVID-related medical costs as part of their wider medical cover, though Duke says that travellers should be aware of any excess involved with their policy.
"When it comes to hospital cover overseas, all doctor and hospital expenses would be covered for any accepted claims. Those expenses could range from general practitioner bills right through to intensive care costs, if the unthinkable was to happen and the traveller was impacted badly by the virus."
Insurance caveats
While many comprehensive travel insurance policies will cover at least some of the medical and transport costs that you may be out of pocket for if you do catch COVID before or during your trip, there are a few exceptions and related points worth knowing about.
Country-specific requirements
Many would-be travellers might not be aware that a number of countries, including Cuba, Turkey, the United Arab Emirates and all 26 members in the Schengen Area (if you're applying for a visa to visit), won't even let you in without a certain level of travel insurance.
For example, Smart Traveller notes that Singapore requires a minimum coverage level equivalent to SGD$30,000 to cover any medical expenses incurred in the country.
COVID lockdowns
According to Smart traveller, a common exemption in many travel insurance policies are lockdowns or border closures that are put in place due to a COVID outbreak.
So, if you are impacted by a lockdown at home or abroad, you will likely be unable to claim any expenses that come about as a result.
Travel advice levels
The government issues advice for each country on scale of 1-4 in order to keep Australians up to date with any potential risk involved with travelling.
While countries assigned a level 1 or 2 will generally be covered by travel insurance, it's worth checking before you leave, because you might not be covered by your policy if you're travelling to a level 3 or 4 country.
Pre-existing conditions
Since travelling last many people may have developed new medical conditions, but Duke says that it's just as vital as ever for people to be upfront with their travel insurance providers when it comes to any pre-existing conditions.
"The world of travel has changed since the pandemic, so it's crucial that you let your insurer know so they can make the decision on what they will and won't cover. Your pre-existing medical conditions may be controlled medically and well managed, but if they do cause you issues while you are overseas and you haven't declared them to your insurer, then you may find yourself without medical cover."
Get stories like this in our newsletters.