I was late paying my phone bill - will it go on my credit report?
We answer the 10 most-asked questions when it comes to your credit report
What information is included in my credit report? By Steve Brown, director of bureau engagement with illion
Your credit report will contain personal ID verification information such as name, date of birth, residential address and employer details.
Credit-specific information includes credit inquiries, credit payment defaults and serious credit infringements like bankruptcies, court orders and judgements.
As of July 1, 2018, the big four banks will be required by law to provide positive payment information under the government's Comprehensive Credit Reporting (CCR) mandate.
New CCR data elements include accounts opened, account credit limits, account opening and closing dates, and payment histories. Consumers with NAB credit cards, personal loans or overdrafts have already enjoyed the benefits of CCR since February this year, when the bank began voluntarily providing positive credit information to major Australian credit reporting bodies (CRBs).
What is a default and how long does it stay on my credit report?
By Steve Mickenbecker, group executive of financial services at Canstar
There are two concepts that shouldn't be confused here.
First, there is your repayment history that has not been reported in the past. This stays on your record for two years and repayments missed by more than 14 days are red-flagged. Then there are the traditional defaults, which occur when you get behind on your payments or bills.
For credit-reporting purposes these are defined as repayments in excess of $150 that are missed by more than 60 days. Before listing arrears with the credit reporting agency, the credit provider must take steps to collect the debt and give you written notice of their intent to list it.
A default stays on your record for five years. If you repay the debt, this is recorded, but the default still lingers on. It's worse if there's a court judgement or bankruptcy. A bankruptcy is recorded for five years from the date you became bankrupt, or two years from when your bankruptcy ends, whichever is later.
What if I'm late paying my rent or phone bill? Does that go on my credit report? By Steve Mickenbecker, group executive of financial services at Canstar
Only licensed credit providers such as your bank can provide repayment history to the credit reporting agency. This is the new piece.
However, defaults from utilities and phone companies can continue to be reported. So late phone or electricity bill payments can impact on your credit record, just as loan defaults do.
Rent defaults would not normally appear unless there is a court judgement recorded against you.
If that happens, it hangs around for seven years.
However, there are renters' registers around the country and default can impact on your ability to rent.
The bank could ask to see a rental statement, in particular if you have a skinny credit record.
It's important to stay on top of smaller bills as these also can impact on your ability to access credit at all or at the right price.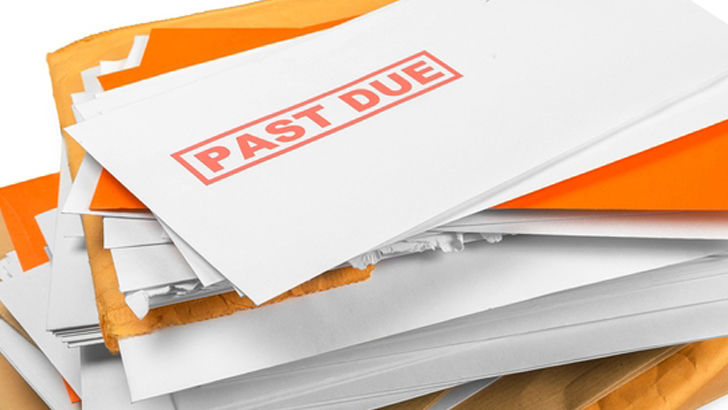 How do I get a copy of my credit report? By Steve Brown, director of bureau engagement with illion
All Australian individuals are entitled to a free copy of their credit report once a year. CRBs can be contacted via their website, by email or by phone.
There are three main credit reporting bodies in Australia - illion, Equifax and Experian.
You will be asked to provide personal information in order to confirm your ID. Credit Simple is a service offered by illion that gives you free, real-time access to your credit score and details held on your credit report, all the time. The other bodies offer a similar service.
Not all CRBs hold the same information. Therefore, it is a good idea to get your credit report from all three CRBs, as you will then have a full picture of all your credit information. For example, some credit providers may conduct credit enquiries with only one CRB, while others use what is known as a "multi-bureau strategy", where they obtain your credit information from all CRBs in order to get a comprehensive view of your credit profile.
Similarly, your CCR information may not be reported by your credit providers to all CRBs.
How often should I check my credit report? By Tristan Taylor, general manager of credit services for Australia and New Zealand with Experian
You can check your credit report annually free of charge by requesting your report from all credit bureaus including Experian, Equifax and illion.
Beyond that, you should check your report prior to applying for a new credit card, loan or mortgage - that way you know where you stand and can address any errors.
If you don't wish to pay for more than one credit report per year, you can obtain one anytime free of charge by contacting Experian or by creating a free profile with Experian's partner creditsavvy.com.au who monitors your credit score, all year round. Other bureaus offer a similar service.
Being aware of what your credit score is, how financial decisions impact it and, in turn, your credit report, is important for all Australians to understand.
What does comprehensive reporting mean? By Mike Laing, executive chairman of the Australian Retail Credit Association (ARCA)
From July 1, comprehensive credit reporting (CCR) legislation requires the four major banks (ANZ, CBA, NAB and Westpac) to share at least 50% of their customers' data with the credit bureaus who compile credit reports, with the remaining 50% within another 12 months. Credit reports will reflect more payment history information, showing a 24-month history on whether payments have been made on time for credit accounts, for example credit card, home loan, or personal loan accounts.
The availability of additional credit information will improve the ability of credit providers to assess a consumer's true credit performance, ultimately making better lending decisions.
Some credit providers have already begun sharing data, including HSBC and NAB. Currently Australia is behind the rest of the world in having only "negative" credit history, such as defaults, reported at present.
The treasurer, Scott Morrison, has labelled CCR a "game changer" for consumers and lenders, saying it will enable better borrowing capacity for customers and reward people who pay off their debts on time.
What should I do if I find a mistake on my credit report?
By Tristan Taylor, general manager of credit services for Australia and New Zealand with Experian
It is important that you check your credit report for accuracy.
If the details are incorrect, you can ask to have them changed. There is no cost to update your credit report or to remove incorrect listings, but your report can only be changed if the information in it is inaccurate or out of date.
Any credit bureau or provider must investigate all correction requests.
This applies even if the information you want changed was not entered by that credit bureau or provider. You should refer to the relevant disputes or complaints process to find out how to request a correction. At Experian, for example, you can request a correction by email or post.
Provide a full description of the changes (including incorrect information, what needs to replace it and the reason you're requesting the change), along with documents verifying the new details and your identity.
Can credit repair companies really improve my credit rating? By Mike Laing, executive chairman of the Australian Retail Credit Association (ARCA)
All too frequently we see advertisements from companies claiming to "repair your credit report" or "fix your credit history".
This may be very enticing for anyone who has ever found themselves rejected for a credit card, a loan, or a mortgage, because of defaults or other negative information on their credit report. However, you should be wary of any organisation that promises to do these things. These credit repair companies often charge large fees for a service that most people can do themselves, for free.
If you've had a default - meaning you had fallen more than 60 days behind with a repayment - the law is that it stays on your credit record for a five-year period, and there is nothing a credit repair company can do about that.
You can improve it over time by making timely repayments on any outstanding debts. So even if you have had a default in the past, lenders will be able to see that you are now managing your loans.
For more information about your credit record, visit the CreditSmart website.
What's a credit score and how does it differ from my credit report? By Tristan Taylor, general manager of credit services for Australia and New Zealand with Experian
Your credit report contains information about your credit history.
The type of information you might find on your credit report may include personal details, credit enquiries, credit providers, repayment history, defaults and other credit infringements and publicly available information such as default judgements and bankruptcies.
The information on your credit report can also be used to create a credit score, which is a number that indicates the bureau's assessment of the level of your consumer credit worthiness.
Your Experian Credit Score is a number between 0 and 1000. The higher the score, the better it is. Credit scoring is a tool lenders use to analyse the information in a credit report to help them make lending decisions.
Scoring models are developed by studying how Australian consumers actually performed in repaying debt over time.
Can I negotiate better deals if I have a great credit report and credit score?
By Mike Laing, executive chairman of the Australian Retail Credit Association (ARCA)
Simply put, consumers who have been diligent in making their repayments on time may be able to borrow more money, and at a lower interest rate than before. For example, they should be able to borrow money from mainstream lenders rather than payday lenders that typically charge higher fees.
This means it's now more important than ever to pay your debts on time, and if you do, this will be reflected favourably on your credit report and help you negotiate better deals with lenders. For people with little credit history, CCR will make it easier to get a loan.
Lenders can see that they have been regular with repayments on a credit card or a home loan obtained years earlier.
The new system will help lenders to identify when customers are credit stressed or over-committed before extending further credit, leading to fewer bankruptcies and bad debts, and potentially reducing the rising problem of over indebtedness in Australia.
Get stories like this in our newsletters.