How this Sydneysider wants to save you from queueing ever again
How much time do spend waiting in queues or on hold with call centres? Service designer Damian Kernahan has built a business out of making your life easier.
When a designer tests a new product like a car or a computer they build prototypes and give them hell.
Crash them, drop them, hand them to people to poke and prod. It's all done in the name of fixing faults and proving reliability so they are as perfect as possible when we buy them. The same now happens for services.
Service design has quietly emerged over the past 20 years or so, and is ingrained in many things we do day-to-day without really knowing it.
The idea is to minimise the frustration people feel doing everyday tasks like seeking help from a bank, a hospital or commuting to work. Ideally, we should shed our angst and emerge as satisfied customers. A well-designed service should be simple and intuitive.
Here's how it's done on a grand scale.
A huge test recently took place on the Sydney Metro, Australia's largest public transport project. It has a target to shift up to 40,000 people each hour. A total of 31 stations are being built from the far-flung north-western suburbs, through the CBD and on to the south-west. Another line will head west.
Designer Damian Kernahan, founder of consultant Proto Partners, had the job to test the service before it was fully built and to fix any flaws.
"We bussed 150 people up to Cudgegong Road, a prototype Sydney Metro train station, which was built two-and-a-half years ago," Kernahan explains.
The prototype station butts up against the real Tallawong Station, but it's for testing purposes only.
"Everything was there. There were gate lines, elevators, there were bus entry points. We used Transport for NSW staff and organised six buses, took them up and spent a day prototyping.
"That included seeing what would it be like when two buses turned up and unloaded 150 people at the same time as a full Metro was arriving at the station with 150 people ready to disembark. There were people coming up from the platform and others going into the station.
"There was no real train, but we amassed people at certain points and set up six cameras to film everything. We had a film director calling 'action'. That signified the train and buses had arrived and people needed to start piling out," he said.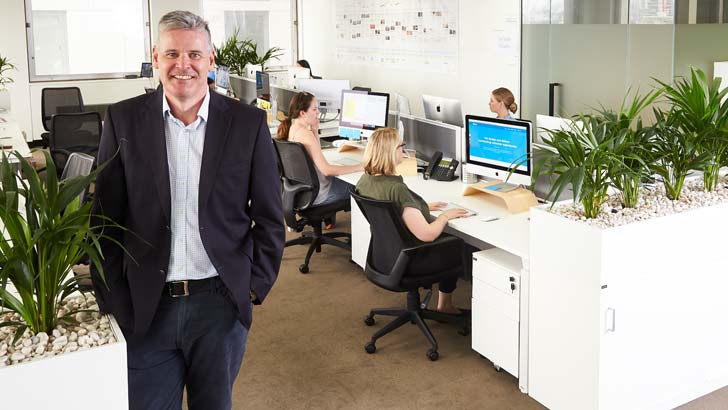 He researched their customers, what was and wasn't working for them and designed his first customer journey map.
Several months later, he picked up his first paying client - McGrath Real Estate - to design an ideal customer service by interviewing home buyers and sellers and combining their experiences with research such as Net Promoter Scores.
The result? A new system for McGrath to interact with its customers so they felt good, were treated fairly and transparently, and were happy about the fees charged.
"Service design is about spending time with customers and truly understanding what their interaction is like with an organisation's brand," Kernahan explains.
"There are a lot of interviews, online surveys, shadowing customers, going through the processes ourselves, doing walk throughs with them. I sit at a desk with them as they try to log on or go into a bank and work with them to get something done.
"I film them doing that, and get them to fill in diaries to understand their emotions. We get up really close and personal. It's much more than putting people in a focus group and asking questions. In terms of interviews, they could involve 20-30 people.
"In terms of up-close and personal, we might talk to 50-100 people. Then surveys, there could be several hundred to several thousand responses. Our approach is rigorous. There are walls of information.
"The data is synthesised to determine its relevance. We look at what's important to customers, what isn't working for them, what they value about the service, brand or product or what they don't find valuable. What would be the three to four things that they really want a supplier to deliver for them?
"Then we redesign that experience. It could be a phone call, and the dialogue that is held on that call. It could be communications, letters that go out. It could be response times.
"Our single organising idea is ensuring that we are seriously valuable."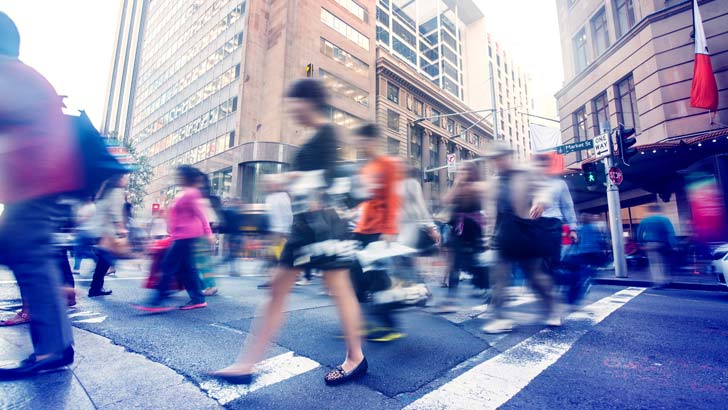 How can people tell if this works?
One sign is the amount of time we spend in time-sapping queues.
How quickly do we get through checkouts? How does your phone company deal with your complaint?
Are you still stuck on hold or is someone online who can quickly answer using text messaging? Do you use e-tickets on the bus or train, or still line up each week to buy paper ones?
The answers lie all around us, but we don't always notice them.
"This is the age of the customer," Kernahan says, "but we are just at the very beginning of this journey.
"Large organisations have embraced it, but it has to filter down into the second and third tier levels. It has a long way to go, because even large organisations often don't have a clear customer proposition.
"Expectations have changed too. People want to know exactly where their parcel is and when it will be delivered.
"You don't have to spend $5 million, $10 million or even $20 million overhauling your website or putting in a back-end platform. That can make things more efficient and highly productive, but there are a whole bunch of things that you can improve before you do that."
He cites a job Proto did years ago for Westpac, allowing customers to choose their own credit card PINs. Now, every bank does it.
Get stories like this in our newsletters.