Is an Entertainment Book really worth the price?
A good friend used to persistently urge me to buy an Entertainment Book from her.
She is a lovely person, it was a worthy cause, but still I would not buy one.
"No thanks," I said politely but firmly. "I wouldn't use it - I rarely go out or spend money."
Fast-forward and I now sell the books to raise funds for my work families network.
I sell them and I also use them: last year I saved more than $600 with my membership. Not bad considering it costs $60 and my cause gets $12 (20%) from the sale of every membership.
Once upon a time I thought the offerings must be second rate, full of struggling businesses desperate to get anyone through the door.
I now know that some of the best restaurants, hotels, airlines and businesses offer generous discounts through the book.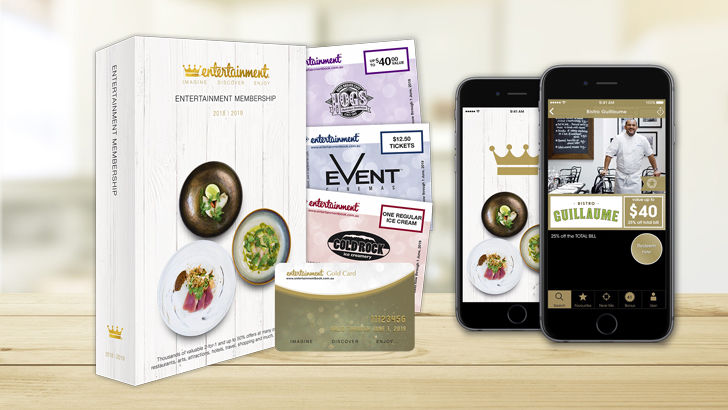 What's the catch?
There is none. The book is the real deal.
Businesses offer discounts because they get the benefits of advertising. Often, they participate to support their local community.
As for the Entertainment Book, it earns money through the sale of books and digital memberships. Its key selling point is that it only distributes through charities.
The secret to making use of the book is to use it. I find many people feel pressured into buying a book to support a charity, and then are too embarrassed to redeem - or they forget.
For some people there is (still) a social stigma to presenting a voucher, especially in front of other people.
My experience of using the vouchers is positive, and the new digital membership app makes it easier to use (plus I never forget it as it is on my phone).
Last week we went to a funky new Filipino restaurant, and the staff were delighted when we redeemed the 25% discount on paying the bill.
"I'm so glad you found out about us through the book," the waiter enthused. "I hope you come again."
And we will, because having been introduced to the restaurant via the Entertainment Book, we liked it so much we will go back.
A discount is only a bargain if you are spending money on something you need or want; it can be easy to fall into the trap of going after deals just to make a saving.
A friend dated a guy determined to use up Entertainment Book vouchers in creative ways every time they went out.
"Far out we went on some weird dates!" she reminisced. Thankfully my fiance doesn't mind the occasional Entertainment Book romantic night out and is happy with the $210 saving we made on accommodation for a ski holiday.
I find the Entertainment Book is cheaper around 80% to 90% of the time.
Sometimes I can find better prices online or by taking advantage of specials for example through special off-season accommodation specials or specials from Groupon or Living Social.
I like to shop around and compare prices, using the Entertainment Book as a baseline for things like restaurants, accommodation and car hire.
Over the course of the year I saved $620 last year - the little bits all add up.
My tips for maximising savings with an Entertainment Book membership:
- You don't have to redeem everything in the book for it to be worthwhile - even if you are only recouping the cost of the membership you are collecting good karma by supporting a charity or cause in your community.
- Gift vouchers are great value - and not just for gifts. The eWish gift card means you can shop at Woolworths (including for petrol at select Caltex stores), Big W, BWS and Dan Murphy for a 5% discount. Priceline, Chemist Warehouse, and David Jones also provide 10% off gift cards.
- Choose what suits you and your lifestyle. A young family could use things like eWish gift cards, family activities and takeaway options, while a single person might use more of the movie, "Gold" top level restaurant, car hire and boutique accommodation deals.
- Forgot a birthday or anniversary or want to send something nice? Flower and hamper delivery services provide generous discounts.
- The "near me" function on the digital app allows you to wander the streets and then decide where to eat - I live near a popular cafe/restaurant strip and find this useful.
- The online accommodation site functions like other online portals such as Wotif but is often cheaper.
- Major airlines like British Airways, Jetstar and Etihad have deals just for Entertainment Book users - so you can get their best deal online and then get an even better deal.
- Restaurants are not just high end: there are good deals at fast food stores, bakeries and local businesses such as buy one loaf of bread and get another free.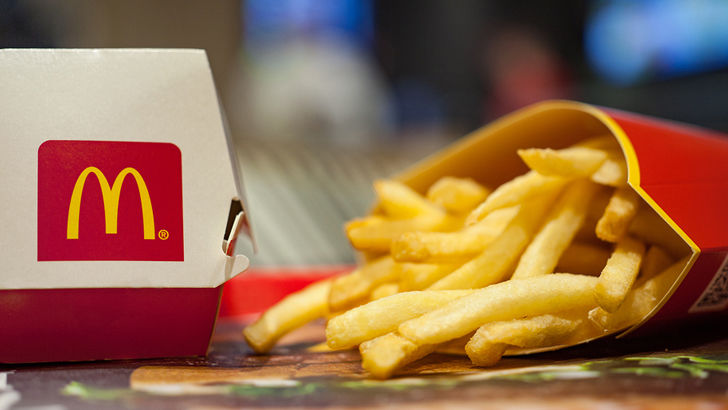 ---
Win a 2018/2019 Entertainment Book
An Entertainment Book, or its app-based digital membership, offers discounts on dining, travel, shopping, beauty and accommodation from more than 10,000 businesses across Australia.
The favourites include Woolworths, Big W, David Jones, Chemist Warehouse and Hoyts Cinemas, while this year's exclusive offers from Hawaiian Airlines, Air New Zealand, British Airways and Country Road are already proving popular.
Heidi Halson, CEO of Entertainment Global, says an Entertainment Book saves the average family about $1500, with a portion of proceeds from every membership sold going to charity.
Entertainment Memberships are sold exclusively through community fundraising organisations for $65-$70, depending on the region.
Enter now for your chance to win!
Get stories like this in our newsletters.