Top five renovations to add value to your home
Want to renovate but not too sure where to start? At some stage homeowners delve into the land of renovating, with a view to increasing the value of their property.
The process can certainly be overwhelming. Whether applying fresh paint or investing in a significant renovation, every dollar you spend must add value.
Sadly, the dream renovation takes a wrong turn for many and before you know it you are on the path to doom and gloom and haemorrhaging money into correcting silly mistakes that you cannot believe you didn't see coming.
Renovating for profit is about strategically targeting what you spend your money on and the return it gives you. Engaging the services of experts and not cutting corners are essential. Due consideration at the outset should be given to whether you will utilise an architect and/or interior designer. This may seem like an unnecessary extra expense, when in reality this investment will save you thousands in the long run.
So, what are the top five areas that owners should focus on to improve the value of their home?
1. Home office
Now, more than ever, a dedicated home work space is of utmost importance. None of us has a crystal ball and with Covid throwing a spanner in the works we need to have a comfortable space to work. This is now a value-add to any property. Prioritise your ideal workspace. What do you need?
How much space do you need to complete your work? Is there a requirement for drawers and shelves? Consider your lighting.
All these factors need to be taken into consideration in the planning stage. Do not do this on the run. Once you itemise a list of the essentials, you can then start on your layout and how much area is required. Think ahead: down the track could this room convert to an additional guest room? An average remodel sits at $2500 for a set of built-in shelves to around $15,000 for a brand-new home office.
2. Outdoor space/fire pit
A home with a tranquil outdoor space is hot property. An outdoor space to one person may be a garden area with bench seating; however, to another it may be a fire pit to sit around and relax with family and friends on the weekend. An outdoor area to truly call your own is essential now more than ever.
How do we achieve this? Cast your mind back to a holiday location with an outdoor area that you simply immersed yourself in. You can probably recall every detail, along with the way it made you feel.
With that in mind, recreate that experience in your own home. Outdoor areas that set a level of sophistication or deliver an "experience" add significant value. A fire pit with an abundance of seating allowing you to roast marshmallows and relax under the stars can cost between $300 for a simple fire bowl to upwards of $5000 for a built-in pit (that's without the seating). Consider your outdoor area as a "destination" space.
3. Bathroom
A modernised bathroom remains a priority when you are seeking to increase the value of your home. A bathroom space needs to be hyper-functional and provide a level of serenity. Set your budget and build around it.
What will the feature be? The ability to create storage in a bathroom while it remains open and streamlined is a skill.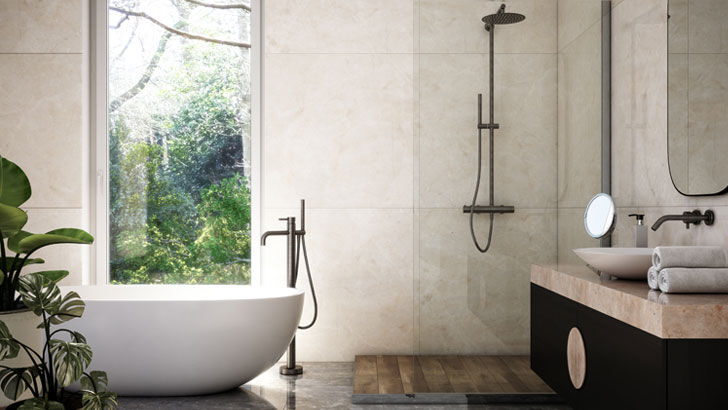 Creating a room that delivers sophistication will add value without question.
A renovation where you are simply swapping out fixtures can start at $1500 and go right through to a top-of-the-line overhaul, up to and exceeding $25,000.
4. Kitchen
Next to the bathroom, kitchens take pride of place and are the most expensive area to renovate. What has changed is the ability for this space to be as multi-functional as possible.
The necessity for a butler's pantry is now almost a given. The area you have available will set the tone for how much you can include. Cleverly craft a purpose for every nook and cranny so they align well with the kitchen as a whole and go for the best-quality appliances within your budget.
The seamless ability for your kitchen to flow to your living and/or outdoor area is now essential. The rule of thumb is to invest 2%-10% of the home's overall value. You can receive a return of up to 78% on a kitchen remodel.
Therefore, taking the time to plan and give due consideration to functionality will deliver a great return on your investment.
A budget kitchen can cost between $10,000 and $20,000 while a top-end luxury kitchen will require a budget of $35,000 to $75,000.
5. Wine cellar/media room
Entertaining at home and providing areas that have a "wow" factor will skyrocket your property's value. When creating a media room, sight and sound are the priorities. If you have the flexibility to select the shape of the room, go rectangular. This will enable the sound to be projected to the audience.
Creating stadium-style plush seating will give everyone the best possible view, with the best-quality screen (within your budget) on the shorter wall. Carpet is a necessity for flooring and a media room is perfect for a space without windows. Have the flexibility of space? A small bathroom and/or kitchenette at the back, with a drinks fridge, is another value-add.
Have a Queenslander? The opportunities that await beneath your feet are incredible! Of course, you will need the input of an engineer and architect. The staircase that leads down to that new media room can easily accommodate a wine cellar, or one of the walls of the media room could be designated as the back of your wine cellar.
You have then stylised your room with two significant value-adds to your property in one renovation. Investing in a media room is very broad, as the quality of your sound system and screen can vary considerably depending on your budget. However, as a rough guide a media room can cost between $5000 and $50,000.
Avoid costly mistakes
Regardless of the area you decide to renovate, being creative and delivering a room that will lead to a positive experience is the secret to setting your property apart from the rest.
Copy a generic trend and you gain standard return. Deliver a cleverly crafted, unique space and you will reap the rewards.
Steering clear of trades with prices that are too good to be true will save you spending more money on rectifying costly mistakes. Engaging a team of reliable, reputable contractors that have the right attitude is also key to delivering a successful renovation. Be sure to look after them, treat them with respect and pay them promptly. More than likely you will be renovating again in the future.
Consider each of these areas as "experiences", just as you would if you were to explain a great holiday. How do you feel when you have used your bathroom, kitchen, home office, fire pit and media room? Are you left with a clear sense of satisfaction, indulgence and pride in those areas? Remember a holiday destination where you immersed yourself in an evening under the stars? Recreate this (perhaps on a smaller scale) in your home.
These are the secrets to adding significant value and life experiences to your home. At the end of the day, the goal is delivering a renovation on budget and on time, returning results that show the perceived value being significantly higher than the actual cost.
Get stories like this in our newsletters.