From a sell to a hold: more tough love for Soul Patts shares
After rapid falls in its share price, is value returning to this star performer?
Never fall in love. Coming from anyone other than a stock analyst, that is terrible advice.
From one investor to another, however, these are words to live by.
Only two months ago Washington H Soul Pattinson was overpriced. Trading at over $28, we couldn't make sense of, or justify, an enormous premium to underlying valuation.
So we stuck with our Sell, even though it pained us to do so, given our admiration for the company and its outstanding long-term record.
Over 40 years, Soul Patts has generated a return of 17.3% a year. We aren't aware of a fund manager in the country who can top that.
Better still, those returns have been made with a simple, dull strategy of buying cheap businesses and holding them for a long time. Soul Patts' management has never tried to bolster returns with risk or complexity.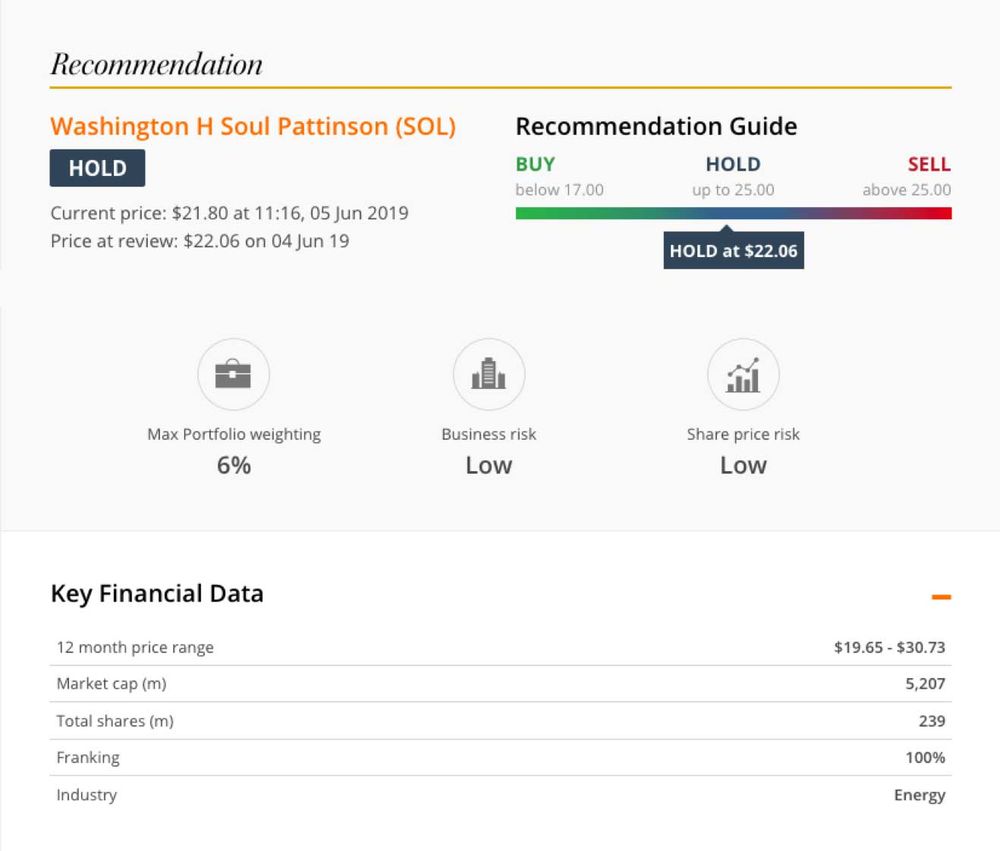 Yes, selling was hard - but it had to be done. Soul Patts' investment portfolio was valued at just over $21 a share. After taking into account tax and corporate costs, this fell to about $17 a share.
Yet the stock traded at $28 a share at the time of our last Sell recommendation, a premium of over 60%.
Perhaps some premium is warranted to account for the track record but the share price, in our view, didn't reflect reality. Investors had fallen in love.
Fickle as ever, though, it didn't take long for their ardour to cool. The stock has fallen over 20% as a series of negative developments have hurt the underlying investments.
Despite the difficulties with its largest investments, Soul Patts is more than the sum of its holdings. Here is a testament to long-term thinking and proof that, over time, value still matters.
With the lower share price, we're reverting from Sell to Hold and are hopeful of eventually welcoming Soul Patts back on to our Buy list. Just don't call it love. HOLD
Staff members may own securities mentioned in this article.
Get stories like this in our newsletters.