The two super fees you're paying that you need to know about
To check a fund's performance you need to look at returns after fees and taxes - that's why you need to know your fees.
They can be found on your fund's website in the product disclosure statement or in your annual statement. So how do they work?
"There are two sets of fees," says Alex Dunnin, director of research at Rainmaker Information, publisher of SelectingSuper.
"There are the fees you pay to the super fund to run itself, which we loosely call the product fee and which includes a member fee, a management or an ongoing fee. And then there are the fees you pay the investment manager.
"The member fee is usually a fixed dollar amount, between $60 and $100 a year, and the admin fee is a percentage charge. The sharp funds are about 0.5% - not too many will bill above 1%. Anything around 1% is probably the game."
Most people (about 70%) are in the default fund, also called MySuper. It's meant to be a simple, low-cost product but fees can vary widely.
The lowest is just 0.65% while the highest is over three times as much at 2.16%.
Outside the default option, super fees will vary further depending on the investment option, says Dunnin, because different asset classes have different costs.
"Some are more expensive to run than others. It doesn't affect the product fee, which is the cost of being in the fund."
Across all funds, the total fee has dropped from around 2% a few years ago to about 1.5%.
"If you're paying below that you're in a fairly good fund. A lot of the products now have total super fees of about 1%. If you're paying 1%, you're in a pretty sharp fund."
Since you don't get fee invoices or have to write a cheque, changes can fly under the radar.
"You need to pay attention to it," says Dunnin. "The higher the fee the harder the fund has to work to make up that fee. Anything that comes off the top takes money away from your potential savings."
You also need to check whether you are in a high-cost legacy product and, if so, do something about it.
Typically, institutions, especially retail funds that have an eye on their shareholders, will not alert you to newer, more competitive products.
"ANZ, CommBank, MLC and Westpac have high-fee products and a lot of people have been with those banks' super funds for a long time," says Dunnin. "But they've also developed low-cost products.
"CommBank has CBA Essentials, a lifecycle product that is cheaper than lots of industry funds. And ANZ's Smart Choice is the lowest-cost public offer MySuper product. They index the money and that lowers their investment fee."
Claire Mackay, an independent financial adviser at Quantum Financial, says the Productivity Commission gave an interesting analogy, saying super fees are like Russian dolls.
"It's layers upon layers upon layers for fees. You have to pull them apart and understand them.
"There's been a push on super funds to say, 'Look, you've got to explicitly state what all the fees are.' We as professionals break it down and it's not easy for us. A cynic would say that it's deliberate."
Performance matters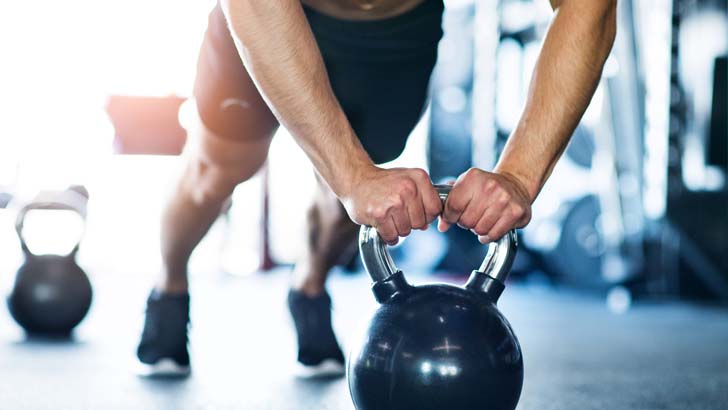 The other important half of the story is performance.
"Low returns are just as bad as high fees. If you have the two working together you are turning up to a gun fight with a knife. It's just not going to work for you," says Dunnin.
The power of compounding over a working life of four decades or more can have a big impact on how much you have in retirement. Trying to pick a top performer based on last year's result is not the smartest way to go, says Dunnin.
"If you look at returns for three or five years, who is above the median, who is what we might call above the fold - that's a really good sign. If your fund isn't on the list, it's a warning bell. That doesn't mean it's a dud fund necessarily but you should have a good, hard look at it."
Dunnin says success is not accidental.
"There are funds that are consistently above the fold. What is it about those funds? They've got good, robust systems and they have low, reasonable fees," he says.
"Funds like Hostplus, REST, AustralianSuper and Cbus will be the first to say, 'We're not the smartest people around, we've just built pretty good systems that work.'
"A good fund doesn't suddenly go from being ranked 60th to being in the top 10. There are some funds that are consistently in the arse end of the league tables - they're not about to suddenly get rescued."
Get stories like this in our newsletters.