Inghams share price falls as CEO quits - is it an opportunity?
Key statistics: ASX: ING
Closing share price 12.06.18: $3.735 52-week high: $4.100 52-week low: $3.190 Most recent dividend: 9.5c Annual dividend yield: - Franking: 100%
Last week the share price of Inghams Group (ASX: ING) fell 10% following the announcement that CEO Mick McMahon will leave in August.
That is quite a compliment for McMahon, but is the reaction justified or does it represent an opportunity?
Inghams is the largest integrated poultry producer across Australia and New Zealand. Its operations span the value chain, from farming through to distribution. It produces and sells chicken and turkey products as well as stockfeed.
McMahon has been the CEO for four years and led the company from private to public ownership with the successful listing in November 2016.
The share price hit a high of $4.10 just prior to the resignation announcement, which was a gain of 30% on the listing price of $3.15. Clearly the market was very enamoured with McMahon's performance and concerned by his pending departure.
Over the past two years revenue has been growing by less than 2% a year but profits have grown from $25 million to an estimated $113 million in 2018.
This improvement has come on the back of improvements to efficiency, with investments in automation technology as well as restructured enterprise agreements with employees. It has added capacity with new facilities in South Australia and Queensland and also rationalised some other facilities.
Longer term Inghams has also benefited from distinct shifts in consumer behaviour and the competitive landscape.
Over 25 years, chicken has increased from 21% of Australian consumption of animal protein to 35%, at the expense of beef and lamb. Over the past 15 years the price of chicken has increased by 15%, whereas beef has increased by 68%, making beef now more than three times as expensive as chicken.
At first glance the Inghams balance sheet does appear to hold a fair amount of debt. The company was geared up while under private equity ownership; however, it has been paying this down. Proceeds from the IPO, followed by strong cash flow generation, have been used to repay debt and the net debt to equity ratio is now under 80%.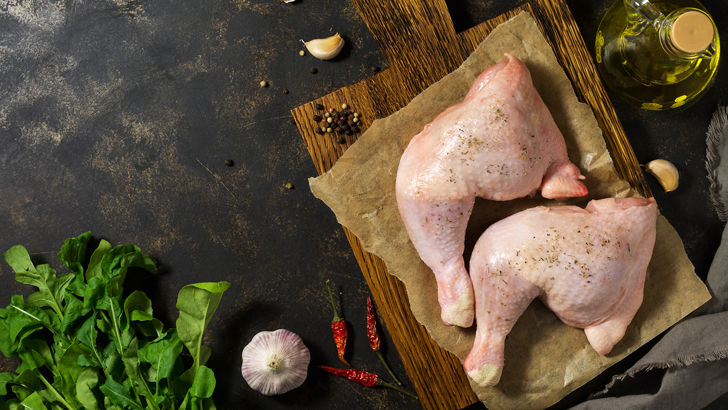 From a valuation perspective, the shares are trading on a forward PE ratio of 12.5, which is relatively cheap. Earnings per share are forecast to grow at 7% over the next few years. Given this profile, the valuation seems quite reasonable.
So back to the original question: is a 10% correction in the share price following the CEO's resignation justified or an overreaction?
McMahon has proven his worth as a very capable leader, having managed the business through considerable change. He has put in place programs that should continue to reap benefits well into the future.
Assuming a strong and capable successor is found, there is no reason that Inghams can't continue to build on the foundations that have been laid and continue to deliver good returns for shareholders.
Therefore, the short-term price reaction is likely to prove to have been an opportunity.
Get stories like this in our newsletters.