How to invest in property with only $100k
Even with a tight budget investors can take the plunge in multimillion-dollar markets
Do you want to buy an investment property in 2018 but are scared off by the $1 million-plus price tags in our major capitals. Believe it or not, $100,000 can still go a long way. Here are three ways to invest on a limited budget:
1. Go for a granny flat
You could use $100,000 or less to build a granny flat on your existing property and rake in the rental income.
Of course, your land has to be big enough. For example, in NSW, where the approval process can be as quick as two weeks, you need at least 450 sq m and the maximum size of your second dwelling is 60 sq m plus verandas.
In Victoria, granny flats can only be used by dependants, such as teenagers or elderly parents, though this rule is being reviewed. South Australia has similar restrictions. In Queensland, it varies for each local government area, while in Western Australia, the Northern Territory and the ACT granny flat residents don't need to be related to the occupants of the main house.
The rent from granny flats varies depending mainly on location but double-digit returns are not rare. Some people in tourist areas also use them as holiday rentals, via sites such as Airbnb and Stayz, with the potential to earn higher returns.
One drawback, according to some experts, is that a granny flat can be a drag on capital growth as it will lessen the appeal of your property for some buyers. You may also be liable for capital gains tax on the family home when you sell.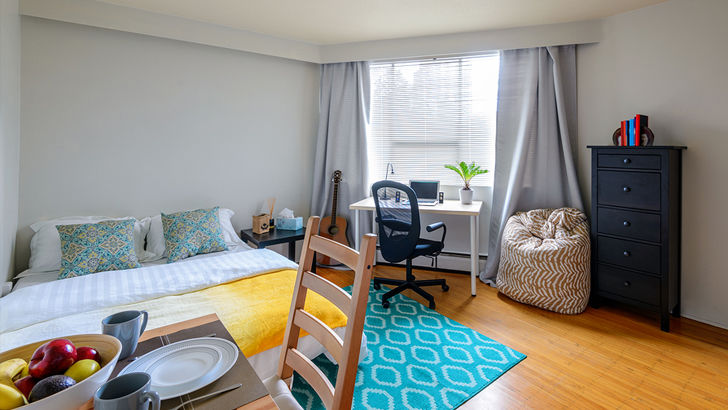 A slab of concrete may not sound like a sexy investment but in the right location these can be set-and-forget money earners once you have a tenant in place. Melbourne, Brisbane and Sydney are the best locations.
One place to search for opportunities is findacarpark.com.au.
For example, at the time of writing an undercover strata car space in the inner Melbourne suburb of Carlton was available for $56,500. It is leased until October 2020 and returns 5.22% net. The tenant pays all outgoings, including congestion tax.
Congestion tax can be a trap, particularly in Sydney, where it is $2390 a year for each space in the main areas of Sydney, North Sydney and Milsons Point, dropping to $850 in Bondi Junction, Chatswood, Parramatta and St Leonards.
In Melbourne, the levy is set at $1410 for category 1 areas (including the CBD) and $1000 for category 2 areas. Factor in these costs when you are working out your returns.
3. Seek out a cheapie
You can still buy commercial and residential investments for less than $100,000, although you need to do your homework.
Searching realestate.com.au, I found a holiday property in Port Douglas in far north Queensland. The studio unit in the Retreat apartments was for sale for $95,000 at the time of writing.
It's within walking distance of the main street, village hub, Four Mile Beach, the Reef Marina (reef and fishing trips) and the Sunday markets. It also has lush gardens and a tropical pool.
As an owner, you would be able to stay for up to two months a year and then let it out the rest of the time through the on-site manager. Selling agent Kate Dillon from Raine and Horne says the net return from the studio is 3.6% after all expenses, based on it being leased out for the entire year.
Another example found on commercialrealestate.com.au is a general store and post office at Mount Burr, 503km from Mount Gambier in South Australia. It was available for $100,000 with a gross return of 14%. The 490 sq m store is on 1162 sq m of land and is leased to a new tenant for five years with options.
Golden rule: land value goes up, buildings go down
Land is an appreciating asset and goes up in value whereas buildings are depreciating assets.
The tax office view is that the building has a lifespan of 40 years and, in theory, at that point needs to be replaced. The building's only purpose is to gather rental income to help cover the holding costs of the land.
Remember that investing in property is for the long term. If you're deciding whether to invest in a house-and-land package or a flashy apartment, go for the house and land.
In 40 years when the apartment block needs a massive overhaul it's unlikely that all the owners will get together to put up a new building on the land. Instead, the block will be sold at a price that's cheap enough for a developer to make a profit by knocking it down and building another one.
Get stories like this in our newsletters.