Apps you've never heard of are changing how we bank
Last updated December 22, 2019
The way we bank is changing.
Less than one in four of us set foot inside a bank branch in the last six months. Instead, a Roy Morgan survey found almost half of us use online banking. The real groundswell of change however, is the growth of mobile banking, used by 45% of Australians - and rising.
This shift in behaviour is driving the growth of a new breed of banks that are harnessing digital technology and ditching the old system of filling out bank forms, and waiting for the paperwork to be sorted.
Enter the neo-banks.
These are banks that operate only in the cloud, allowing customers to do all their banking via apps. No website, no internet banking - just an app.
This can be a leap of faith for some of us. But not for millennials - 64% of whom use mobile banking.
While many neo-banks are in their infancy, their numbers are mushrooming.
One of the latest neo-banks to be granted an Aussie banking licence is 86 400, pronounced 'eighty-six four hundred', symbolising the number of seconds in a day. It's fully funded by Cuscal, which provides payments and other services to the mutual banking sector (credit unions, building societies and small banks).
Like all neo-banks, 86 400 lets you bank directly from your smartphone. Signing up takes a matter of minutes, and your account can be accessed straight away. 86 400 is starting out with just two accounts - a transaction account called Pay, and a savings account predictably called Save.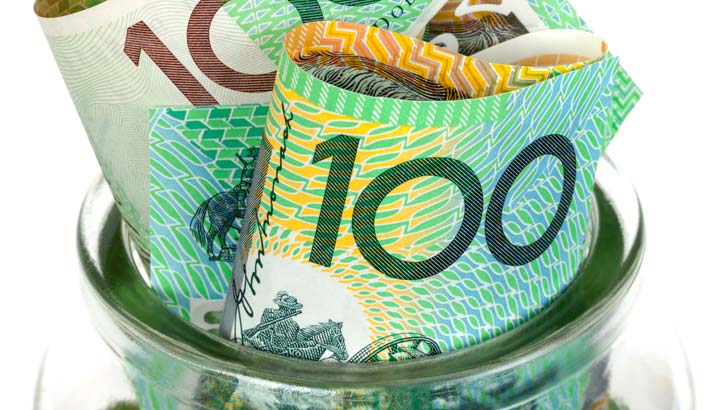 The Pay account is largely fee-free, and lets users transfer funds and make payments with the 86 400 Visa debit card or via a digital wallet like Apple Pay, Google Pay or Samsung Pay.
86 400's Save account pays a base rate of 0.4% but if you can deposit at least $1,000 each month into any 86 400 account, bonus interest of 2.10% applies, taking the total return to 2.5%.
A key strength of neo-banks is the quality of their apps, and 86 400 is no different. Its app lets customers see all their bank accounts (not just 86 400 accounts) in one place to provide an overall picture of financial health.
The same digital-only approach is offered by Up Bank, which launched late in 2018.
It too offers fee-free everyday banking options including free international transfers. The Up savings account pays 2.5% when you make five or more card purchases per month from your Up everyday account. No monthly deposits are required.
Another new kid on the neo-bank block is Xinja Bank.
Along with other funding sources, Xinja highlighted its 'can't-free' approach to banking by raising more than $5 million through equity crowdfunding campaigns.
At the time of writing, would-be Xinja customers are required to join a waitlist. However, a savings account (called Stash) is due to be unveiled, with home loans and personal loans set to come on board in 2020.
Credit cards won't be on the Xinja menu because the only way to make money "... is when your customers make poor decisions," says founder Eric Wilson, formerly of NAB.
UK-based neo-bank Revolut, which is licensed to trade in Australia, takes a slightly different approach. It offers transaction accounts with the option to round up spare change on debit card purchases to a 'vault' - similar to a savings account except that no interest is paid.
Account holders enjoy fee-free ATM withdrawals of up to $350, plus no-fee currency exchanges (up to $9,000) and the option to spend in foreign currencies at the interbank exchange rate.
A premium account is available for $10.99 per month, which takes the fee-free international ATM withdrawals up to $700, plus unlimited no-fee currency exchanges and freebies like access to over 1,000 airport lounges worldwide.
Other neo-banks waiting in the wings include Volt, which this month started rolling out savings accounts to 40,000 customers, and payday lender Nimble, which also has plans to become a digital bank.
It's no surprise that neo-banks are pitching themselves firmly at the millennial market, who have grown up with smartphone technology.
A banking licence means that deposits of up to $250,000 held with neo-banks are covered by the Australian government's financial claims scheme.
So, if you're happy to give up branch access, and have fairly straightforward banking needs, neo-banks are open to all-comers.
Get stories like this in our newsletters.