Is pet insurance really worth the cost?
Last month we laid our 16-year-old chihuahua Puk to rest. Despite a lifetime of good health, an overnight stroke saw the little chap head downhill fast. It didn't take Dr Doolittle to work out that euthanasia was the kindest option.
The clinic staff were sympathetic and professional. No problems there. What surprised me was the cost. A few minutes with the vet, a couple of ml of barbiturate, and the bill was close to $200. In Puk's case, it was clear he was all out of options given his advanced years.
However, a survey by Finder revealed pet owners would be willing to spend an average of $3500 to save their furry friend. That's more than two weeks of the average salary.
But this level of financial devotion can fall well short of the mark if your pet suffers a serious illness or injury.
PetSure's Pet Health Monitor, which draws on insurance claims data between 2013 and 2018, found the single highest benefit paid over the period was $19,600 for a labrador requiring stomach surgery after it had wolfed down a corn cob.
More recently, Pet Insurance Australia reported a 300% increase in payments for rat bait poisoning, with insurance claims of up to $11,000 for pets that ingested bait - an unhappy side effect of the mouse plague impacting regional NSW and Queensland.
High vet bills underpin pet cover
The upshot is that pets, like people, can be prone to unexpected illness and injury. As with human medicine, veterinary treatment has benefitted from advances in new technologies and drugs.
Unlike human health care, vet bills are not subsidised by Medicare or the savings of the Pharmaceutical Benefits Scheme. So, treatment can be expensive and the cost comes straight out of the owner's pocket.
The prospect of punishing vet bills has seen 16% of pet owners take out insurance, though it could more accurately be described as "doggie cover".
"Dogs make up 87% of our insured pet population," says Kylie Mitchell, veterinary adviser and relationship manager at PetSure.
She advises cat owners to think about insurance too.
"Cats can get themselves into an array of mishaps as well as suffer from various illnesses that can cost thousands to treat." RSPCA Pet Insurance reports its highest cat claim in 2018-19 was $10,598 for cancer treatment.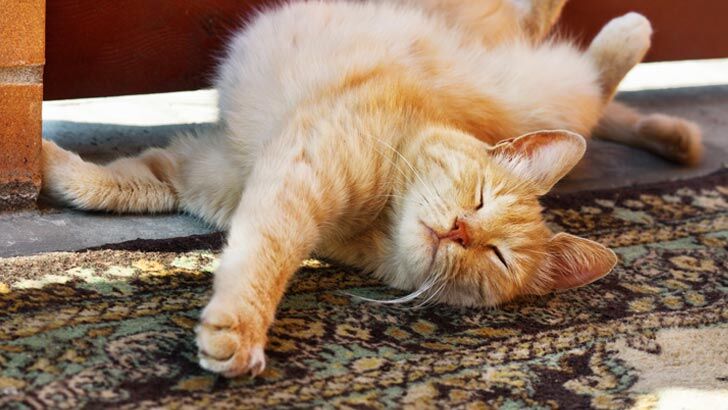 What's not covered
Knowing what you're not covered for is just as important as understanding what you can claim.
"Pet insurance policies are designed to help provide protection for unexpected vet expenses," says PetSure's Mitchell. "They are not designed to cover predictable or expected expenses, which may include things like vaccinations or desexing, as these are costs that are foreseen and can be planned for."
In addition, insurance typically only provides cover for a set percentage of vet bills - anywhere from 60% to 85%. As the owner, you pay the balance.
With so many variables to weigh up, it can be false economy to choose the cheapest policy.
Shopping around is always the starting point to getting the best deal, but Compare the Market's Stephen Zeller notes that "some more expensive packages might actually deliver better value, depending on your pet's needs".
What to look for
One feature worth having is "gap only" cover.
This sees the insurance company pay the vet directly, leaving the owner to pay any balance not covered by the policy after the dog has been treated. It's far more financially friendly than having to pay the vet from your own pocket first, then claim back later.
The cost of cover
Pet insurance, once a niche product available through specialists like RSPCA Insurance and PetSure, is now offered through more than 20 brands. Household names like Woolies and Coles, and even health insurers like Bupa and Medibank, have all come on board.
The good news is that competition has helped drive the cost down. Insurance for a popular cross like a labradoodle can set you back less than $700 annually, or about $14 weekly.
Cats are considerably cheaper to insure.
A domestic short hair (that's your standard mixed-breed moggie) can cost $534 in annual premiums. When you consider the total outlay for pets, insurance seems relatively affordable.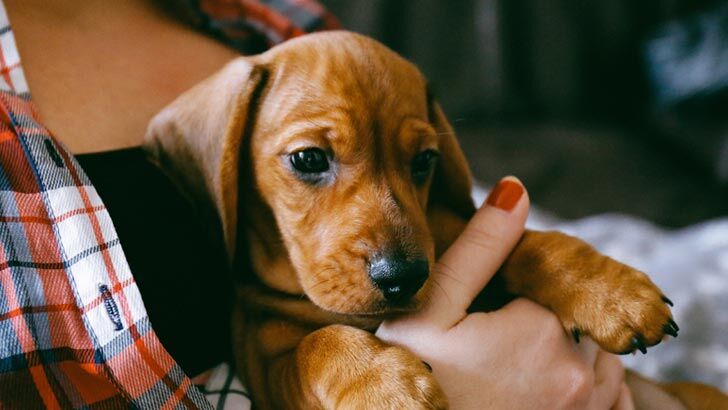 When Sydney-based Lynda Stipanovic welcomed her dachshund puppy, Penny, to the family home five years ago, she wasted no time taking out insurance. It turned out to be a decision that saved her beloved pooch, and the family finances, from considerable pain.
"I was aware that dachshunds are susceptible to spinal issues, so I researched the costs we could face if Penny developed back problems," says Stipanovic. "At that point it was a no-brainer to take out cover."
She did plenty of homework, making sure any policy would provide cover for health issues specific to dachshunds. Having narrowed down her choice of insurers, she then focused on the cost.
"Price was definitely a factor in our final decision though pet insurance generally is affordable across the board," says Stipanovic. "The premiums we paid for Penny were particularly low as we took out insurance while she was a puppy. This meant she had no pre-existing conditions, which would have increased the premiums or excluded her from getting cover at all."
Stipanovic settled on a comprehensive policy with Bow Wow Meow. The premiums started at $30 a month, though the cost has "crept up gradually", and five years later it's $60 a month.
It's an investment that has certainly paid off. In February 2021, Penny was struck by intervertebral disc disease (IVDD) - a painful spinal condition that can lead to permanent paralysis. Penny underwent emergency surgery, followed by five days of intensive treatment. It saved her life, but at a cost of $12,000.
Thanks to insurance and use of the "gap only" benefit within the policy, the family had to pay just $2500 from their own pocket. The remainder was taken care of by Bow Wow Meow with payment made direct to the clinic.
Fast-forward to today and Penny is on the comeback trail. However, as IVDD is a degenerative disease, Stipanovic is aware that Penny could face more surgery.
"The wonderful aspect of our pet insurance is that we know we'll be covered again if Penny relapses," she says. "That's very reassuring because we would have found the money somehow to pay for her first surgery, but we couldn't afford to do it a second time."
Stipanovic recognises she is now effectively locked into Bow Wow Meow because Penny is regarded as having a pre-existing condition. But no one in the family sees this as an issue.
"Welcoming a pet into your home is a bit like having children," she says. "You know there will be costs so it's important to adjust your finances to reflect this. When it comes to pet insurance, the sooner you start, the better. The longer you wait, the more you risk a pre-existing condition, and that can make it very hard to get cover."
As with other insurance, the more comprehensive the level of cover, the more you'll pay in premiums. (The figures in the tables are for basic cover.)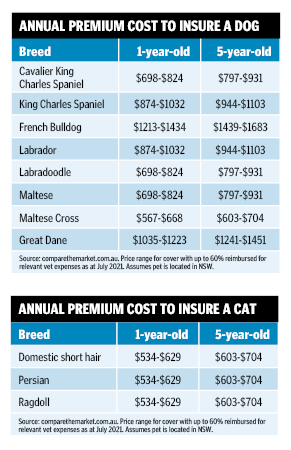 But there are opportunities to trim the cost.
Paying a higher excess will lower the premiums. Just be sure you have the funds to pay the excess at claim time.
Beyond this, there are three key ways to reduce premiums.
1. Choose your breed with care
If you have your heart set on a particular breed of dog, it pays to consider possible hereditary health problems. As a guide, poodles can be at risk of glaucoma, large breeds like rottweilers and German shepherds can be prone to hip dysplasia, and breeds with those lovable squashed-in faces like French bulldogs can be prone to brachycephalic airway syndrome.
These issues will impact the premiums. Kylie Mitchell, from PetSure, says it creates "breed risk groups" for pets that carry similar risk.
"Each breed risk group is charged a premium commensurate with the claims risk posed by the breeds therein."
Stephen Zeller, Compare the Market's general manager for insurance, says popular purebreds are often the most expensive to cover.
"Designer dogs - or mongrels - are generally much cheaper to insure because their mixed parentage usually means they're less likely to experience genetic problems like laboured breathing and back injuries. For example, it costs roughly twice as much to insure a French bulldog as it does to insure a Maltese cross."
2. Get the description right when applying for cover
Zeller says it pays to check your pet's background and make sure their breed is correct when you take out insurance. For example, cavalier King Charles spaniels are nearly $200 cheaper to insure than the very similar King Charles spaniels, he says.
3. Start early
As the tables show, a younger dog will cost less to insure than an older dog, which is more likely to experience health issues.
Starting insurance when your dog is a pup doesn't just mean lower premiums (initially at least), it can avoid the problem of being rejected for cover altogether because your dog develops a condition that is regarded as pre-existing.
In fact, pre-existing health conditions are something of a grey area. Some insurers will tolerate temporary health conditions that will resolve in time, such as a stomach ailment resulting from your dog bin-diving.
Chronic conditions such as a recurring allergy may not be covered. This highlights the need to read the product disclosure document thoroughly and contact the insurance company if anything is unclear.
Get stories like this in our newsletters.