Investing outside the capitals: regional property hotspots
An exodus from the big cities is driving strong capital growth in previously unloved regional areas
Almost a third (30%) of the population already live in regional Australia, and a growing number, including migrants, are looking beyond capital cities for places to reside and potentially work.
If some pretty healthy interstate migration is any proxy, especially out of exorbitantly priced Sydney and Melbourne, this diaspora is likely to continue.
Trends that emerged last October also suggest that some regions are not only excellent places to live but also to invest.
CoreLogic's Home Value Index data to March 31 shows regional markets consistently outperform the combined capital cities with virtually double the total return of 7.9% compared with 4.1%.
With the flight to the regions becoming an increasingly compelling proposition for many, Money went in search of the key hotspots responsible for much of this growth, and a few regional areas worth keeping an eye on.
Regional standouts
Across the broader market, the strongest performing regional area at the state level (ex capital cities) is now Tasmania, which is benefiting from an influx of capital from Sydney and Melbourne. The increase in dwelling values outside Hobart is 5.4% - just pipping NSW's 5.1% - over the past 12 months.
But based on CoreLogic data, the standout region where the change in dwelling values has nudged 10% over the 12 months to March 31 is Victoria's greater Geelong.
Jim Cross, an agent with McGrath Geelong, attributes much of this growth to the arrival of several large government organisations such as the National Disability Insurance Agency (NDIA), WorkSafe Victoria and the Transport Accident Commission (TAC), together with a growing commercial hub.
The search for key hotspots at the regional level is predominately a NSW and Victoria story right now, due in part to what's happening within their state capitals. Geelong aside, all five regions to experience an 8% or higher change in dwelling values are in NSW.
These include Southern Highlands/Shoalhaven (9.5%); the Capital region (8.3%), which covers the south-eastern area and the lower South Coast; Newcastle and Lake Macquarie (8.3%); and Coffs Harbour-Grafton (8.1%).
Out of the 40-plus regions covered in the CoreLogic data, only an additional six recorded growth in dwelling values of between 7.2% and 5%. Two of these were in NSW (Central West 7.1% and Hunter Valley ex-Newcastle 5.9%), two were in Tasmania (South East 7.2% and Launceston/North East 6.9%) and the final two were Victoria's Ballarat (6.1%) and Queensland's Sunshine Coast (5.3%).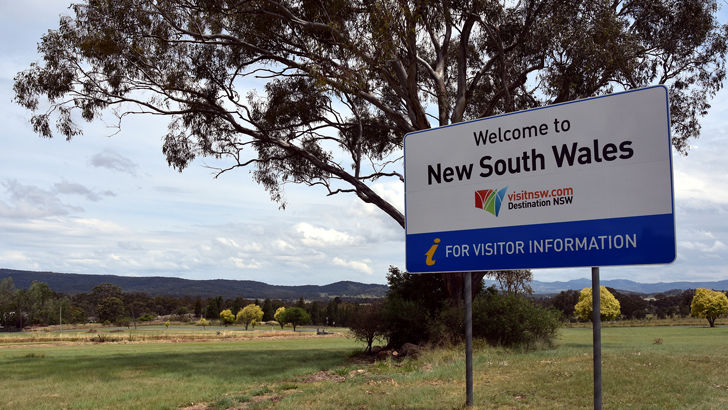 Affordability play
Unsurprisingly, when it comes to NSW there's almost a direct correlation between the cohort leaving Sydney and the corresponding growth in regional hotspots.
According to Doron Peleg, CEO of RiskWise Property Research, the exodus from Sydney, and to a lesser extent Melbourne, is first and foremost an "affordability play".
However, he warns that price should not be equated with value.
For example, while the median price of a Sydney house, at just under $900,000, will get close to three in the regions, that doesn't automatically mean it's great buying. Peleg recommends taking a top-down approach at the state, suburb and then the street level, before drilling down to the property itself.
Affordability aside, Peleg urges buyers to assess negative elements such as oversupply and pending lending restrictions, plus the sustainability of recent capital growth. For example, with ticks in all the right boxes - including education and tourism helping the local economy, 1000-plus people moving into the region weekly, plus a 90km commute to Sydney - Wollongong stood out in the year to September 2017, with 13.9% growth.
But with Wollongong's value for money looking less compelling, there's now greater interest in property hotspots further south - such as Shoalhaven and Shellharbour and parts of the South-Eastern area and South Coast, with Falls Creek, near Jervis Bay, and Denhams Beach, near Batemans Bay, continuing to attract buyers.
While capital growth recorded on the Sunshine (5.3%) and Gold coasts (2.3%) wasn't quite as strong, Peleg says buyers should be encouraged by trends indicative of what happened on Sydney's northern beaches.
"Most Gold Coast suburbs are performing well but to manage risk you might want to look between Burleigh Heads and Main Beach," says Peleg. "On the Sunshine Coast we suggest looking between Noosaville, Noosa Heads, Peregian Beach and Collam Beach."
Standout suburbs
Based on CoreLogic data, a whopping 12 (60%) of the top 20 performing suburbs (with over 50 sales and 100 AVMs, or automated valuation models) within the three regions with the highest change in dwelling values - Greater Geelong (Vic), Southern Highlands and Shoalhaven (NSW) and Capital region (NSW) - were recorded in Greater Geelong alone.
Greater Geelong
While Corio (medium value $328,265) took top honours with yearly growth of 25%, the average across the dozen top-performing Geelong suburbs was an impressive 20.4%.
A repeat of last year's performance appears unsustainable, however.
Dale Whitford, a director at Whitford Property, expects demand for inner Geelong, and the ripple effect on areas like Herne Hill, Hamlyn Heights and Belmont, to help deliver between 15% and 18% capital growth this year.
Another kicker, adds Whitford, is the pent-up demand for a flurry of new apartments that could attract downsizers, especially Melbourne's retirees.
"In addition to Melbournians and expat buyers, I've also noticed a lot of Sydney people attracted to the area due to its amenities and the ability to get around without the big-city hustle," says Whitford.
"The area is no longer regarded as a basket case and while the closure of Alcoa isn't helping, there are now significant employment opportunities, especially in the retail, transport, educational, healthcare and public service sectors."
Shoalhaven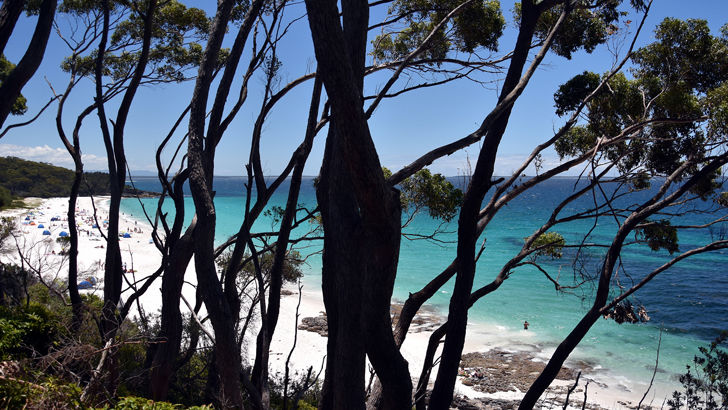 A further five of the top 20 suburbs were to be found in Shoalhaven, with Nowra the region's top performer, recording 18% growth and a medium house value of $441,467.
While value for money, relative to Sydney, is an important factor, Linda Edwards, of Raine and Horne Nowra, says lifestyle and proximity to the coast and the Shoalhaven River are the main drawcards.
Contrary to popular opinion, she says there's a lot more employment in the area than outsiders realise.
While South Nowra, with its abundance of new freestanding dwellings, remains highly sought after, so too are new villa complexes, which have been selling well off the plan, especially to downsizers, says Edwards.
With sales having tapered off in the past several weeks, she doubts there'll be a repeat of last year's outstanding performance but still expects the capital growth to be steady.
"Two of the biggest growth areas include Shoalhaven Heads and Greenwell Point, one of the area's leading seafood ports that's starting to be discovered by Sydneysiders," says Edwards.
"Adding to the area's lifestyle and affordability is its proximity to city centres, with people now living in Nowra and working an hour's drive away in Wollongong or in some cases Sydney."
However, while road improvements have made this easier, she says the need for a Nowra bypass is becoming more acute.
Best of the rest
The remaining three suburbs in the top 20 were in the NSW Capital region, with Braidwood, a suburb within the Queanbeyan-Palerang council, delivering yearly growth of 23.3%.
Then there were Dalmeny (17.7%), seven kilometres north of Narooma, and Mayfield (17.5%), a suburb of Newcastle, the former "ugly duckling" which, with nearby Lake Macquarie, has morphed into one the state's fastest growing regional towns.
What's driving demand in Mayfield, says Joe Di Claudio, principal of Dowling Real Estate, is the local first home buyer market, which he estimates represents 65% of buyers.
With demand for affordable housing outstripping supply, he says it's not unusual for properties to sell up to 5% above the asking price.
"The 2014 decision to cut the railway line off at Civic Station has brought millions of dollars in new developments, and suburbs like Mayfield, Maryville and Jesmond are all benefiting."
Future hotspots
Another trick to unearthing future regional hotspots, advises Tim Lawless, head of research with CoreLogic, is to look for markets where the unemployment rate is below 4% and the labour force comprises at least 10,000 people.
Topping CoreLogic's 20-plus list, based on these two criteria, is the NSW agricultural town of Wellington (45 minutes out of Dubbo) where the median house value is $212,221.
Adding to this affordability is the unemployment rate across the broader Western Plains council area, which has fallen from a recent peak of 5.4% down to 2.2%.
While buying in mining towns isn't for everyone, No. 2 on CoreLogic's list is Queensland's Isaac region, including Moranbah, Dysart and Nebo.
Interestingly, the median house value across Isaac, which fell by 67% between October 2012 and February 2017, has since increased by 12% to the end of February this year (to $221,677).
Equally encouraging, the unemployment rate, which peaked at 3.2% in 2015, has since fallen to just 1.8%.
Based on CoreLogic's criteria, other NSW coastal markets, such as Port Macquarie-Hastings, Tweed, Ballina and the Surf Coast, offer a rich blend of low unemployment, amenity and lifestyle opportunities.
However, given that housing prices are higher (between $827,000 and $553,000), Lawless suggests buyers look at major service centres such as Dubbo and Orange, which have both low unemployment and much lower house prices.
How to identify a hotspot
Given that one in four regional areas that so-called experts labelled hotspots resulted in negative capital growth last year, it's important to know what signs to look for.
Based on RiskWise Property Research's data, the factors accounting for over 80% of the capital growth within a property market can be attributed to:
Population growth.
Growing and diversified local economy.
Low unemployment (under 4%).
Major infrastructure projects to create jobs and boost the local economy.
Rising rent yields, underpinning strong rental demand.
Median household income growth outpaces inflation.
The demographic has disposable income.
Property demand exceeds low supply.
Get stories like this in our newsletters.