How to avoid these major renovation mistakes
With an increasing number of people isolating at home, if you haven't already ventured down the path of home improvement, the chances are that it will be on the cards.
Spending more time at home has allowed us all to scrutinise the areas of our homes that are missing the mark, or do not function as well as required. Home improvements will continue to be an option for investment; but rushing into projects without due consideration can be a hard way to learn your renovation lessons.
Before taking on a significant project yourself, make sure you have all the relevant information and are fully aware of the implications and responsibilities. Which are the DIY choices that will cost you in the short or long term?
Kitchen and bathroom
These two rooms are still winning the race when it comes to the renovating popularity contest.
The desire to upgrade an existing well-functioning kitchen to a multi-functional indoor/outdoor masterpiece is highly desirable. An area that opens to an outdoor space lets in summer breezes while you cook and entertain and also provides the flexibility to close up for an intimate evening inside when inclement weather sets in.
Where this goes wrong is rushing into a project without considering the functionality of the space and load-bearing capacities of your home. It can have disastrous and costly flow-on effects. The idea of taking a sledgehammer and knocking out that pesky wall feels like loads of fun.
However, there are consequences for taking out a load-bearing wall that connects to the floor, the ceiling and two other walls - this all needs to be considered.
As do the continuity from one room to the next, the painting, electrical, flooring, and so on. While you may "only" be renovating your kitchen, you still need to maintain continuity through to the house.
Before delving too deep into the design of an indoor/outdoor space, discussion with a builder and/or engineer is essential.
You can then decide whether:
• You should invest the extra cash so that the area can accommodate the new open plan; or
• You need to reduce the grandeur of your design and work within the limitations of your current structures.
Once you have an idea what your house can accommodate safely, or what additional funds are required, you will not make the mistake of running over budget when surprise infrastructure changes are required midway through.
Another costly mistake is extending the kitchen into the outdoors, using the same flooring in the kitchen and onto the deck. This looks so sophisticated but consideration is required when selecting the products. Not all flooring is suitable to run into outdoor areas. Speed bumps in flooring are not a good look.
Also, laying flooring yourself may save a little in the short term, but this can be very costly when it goes wrong. Rarely can the product be reused with a professional installer. It will have to be bought again.
Other expensive mistakes by homeowners who take on a kitchen themselves are:
• positioning kitchen in direct sunlight
• cramming too much into a small space
• selecting appliances last
• planning limited counter space
• planning insufficient storage
• planning insufficient lighting for outdoors
• planning insufficiencies in plumbing
• neglecting to address new electrical plan.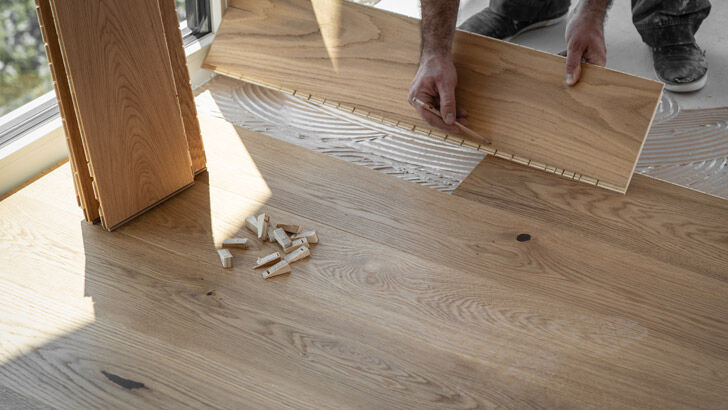 Living room
Most improvements to living rooms have been made through upgrading furniture. With an open kitchen/living/outdoor entertaining space now very on-trend, care needs to be taken with your choices.
The furniture you select to flow from your indoor to outdoor areas needs to be able to withstand the elements.
Interior designers or stylists are certainly worth their weight in gold here. When choosing yourself, try to avoid costly mistakes such as:
• not measuring the room before purchasing an item
• lack of consideration of your lifestyle and functionality of products
• fabric selection when customising furniture - with young children, a heavy-duty commercial fabric makes more sense
• a bargain purchase may only last in the short-term and be expensive in the long-term to replace, so research your provider
• how much maintenance is required? Items with a high-gloss finish require more maintenance
• never buy everything at once
• never sacrifice comfort and practicality for how the piece looks.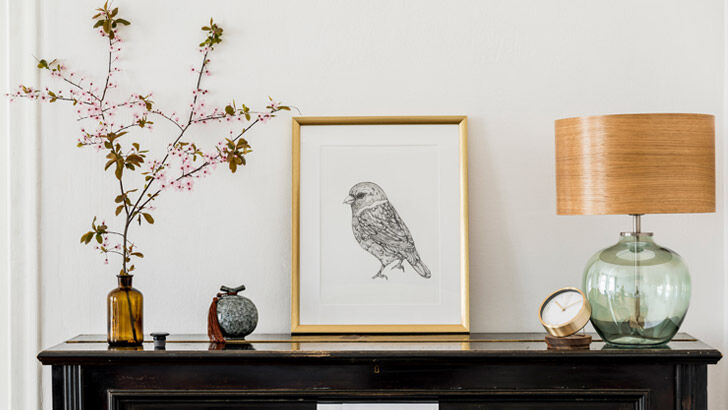 Exterior improvements
Another area high on the agenda is investing in improvements to the home's exterior. This includes painting, landscaping and new boundary fencing.
Take fencing, for example. The most expensive mistake homeowners make is around a lack of planning.
Before excitedly starting to dig, stop and consider issues such as:
• check your boundaries. You would be surprised how many people proudly build their fence on their neighbour's land and then have to scrap it and start again. It's costly and embarrassing
• always measure twice
• check the local council regulations, because not all fence types are permitted; and purchasing too much product will hit your hip pocket unnecessarily, as will not accounting for post-holes.
As with fencing, many homeowners think they will make savings by having a go at the "simple" painting component themselves. The most common downfalls in taking on this DIY challenge include:
• incorrect equipment
• incorrect strategy;
• not having even coverage
• not enough preparation
• wrong paint
• not using drop sheets.
Most homeowners who have tried their hand at painting never try it again. Unless you are a seasoned professional, it is monotonous and tedious work.
You can generally see the contrast between a professional hand and a DIY hand. A professional painter will help you wind up the process and deliver exceptional results.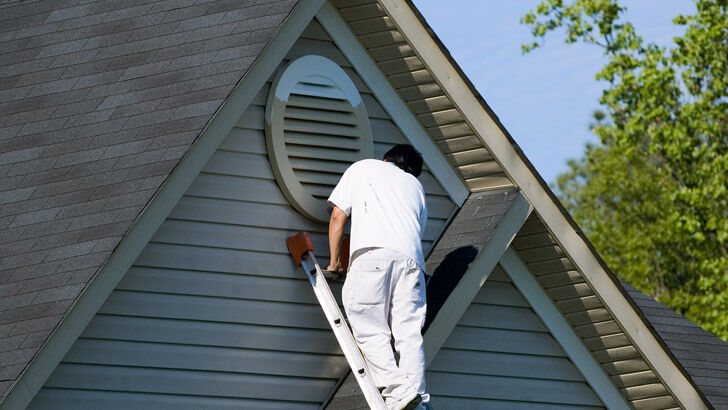 Shed conversions
Converting a garage or shed into a man/woman cave, home office or granny flat is a popular project. Council regulations should be checked before embarking on this journey.
A development application is usually required. Assuming "she'll be right" will be to your own detriment.
Unfortunately, this is the most costly mistake when converting a garage or shed, especially when changing the purpose to a "liveable dwelling". Side-stepping the rules will see you in receipt of a large fine from your local council.
But if you adhere to the rules and regulations, this "Covid reno" will certainly add value to your home.
At a minimum you will require a designer, builder and certifier.
Other items to consider are: termite protection, insulation/ventilation, waste disposal system, electrical plan and plumbing.
Engaging a professional for your whole project or parts of it will give you peace of mind, and you will be sure to meet any local council requirements. You benefit from their expertise and will not make costly mistakes through trial and error.
Always allow a contingency of 5% of the cost, as no matter how much planning is done, there are always surprises, even with the most experienced team onboard.
Don't risk a budget blowout by starting a project too soon. Careful planning with experts will avoid any changes being made on the run, which are always hard on the hip pocket. Each project should have detailed design specifications containing all fixtures and finishes.
Each element of the project can then be awarded to a contractor and you can decide what is within your limits and you will do yourself. This will keep your industry professionals and you and your budget on track.
Get stories like this in our newsletters.