Five tips for staying warm without heating up your energy bill
We may have had an unseasonably warm first half of the year, but it's time to whip out your woolies because winter is definitely here.
The cooler months can leave Aussies reaching for their heater, especially in areas where the mercury dips below freezing.
But with expensive energy bills already putting pressure on many households there's no better time to find ways to reduce our bills.
Follow these five tips to cut the cost of your winter bill and keep cosy in the cold.
Be strategic with your heater usage
Heaters are synonymous with expensive winter bills but they don't have to be, and you don't necessarily need to forgo using your heater altogether if you want to avoid getting hit with an expensive bill at the end of the season. Simply employing some good heater habits can reduce your bills drastically.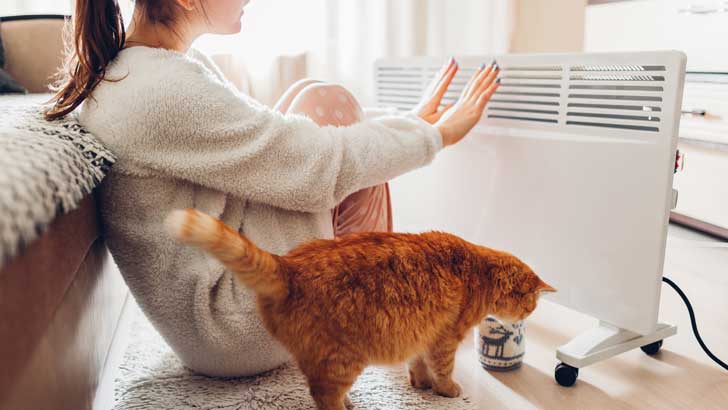 Firstly, you want to set your heater to the right temperature.
It might be tempting to set your heater on the highest setting possible (who doesn't love t-shirt weather all year?), but those few extra degrees can add up.
The perfect room temperature ranges from 17-19C and anything warmer than that may be unnecessary and will be costing you.
Secondly, make sure the heater you're using is right for the space you intend on heating. A small electric fan heater won't warm up the whole house, and likewise a reverse-cycle air conditioner that's too big for the room is simply a waste of money.
Thirdly, and probably most importantly, only heat the rooms you're actually using. There's no point in warming a space you won't even be using. You wouldn't put a movie on in the lounge room while you cook dinner in the kitchen, so why use a heater if you're not there to enjoy the warmth.
Embrace new tech
There are a number of advances in heating and cooling technology, from smart thermostats to energy-efficient heaters.
Tech savvy users should use an app called IFTTT (if this, then that) and a universal remote device to automatically trigger their heating to turn on when they get a certain distance from home.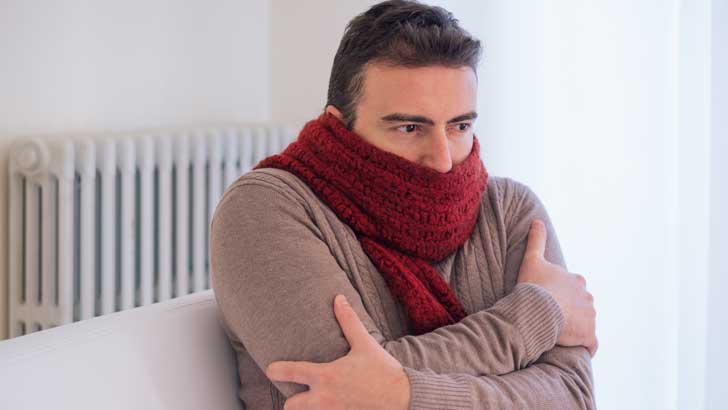 Many heaters have a timer function, so if you're not well-versed in technology no need to worry. Set the timer for half an hour before you get home so you're not left freezing when you enter your house.
Don't waste any heat
You can warm up your home or certain rooms in your home in some pretty easy and effortless ways, especially if you live in an apartment.
Open your oven after you're finished cooking dinner to let the warm air out and heat up your room.
Heat lamp bulbs in the bathroom can be a great way to heat a small space quickly while simultaneously lighting the room.
Your electric blanket is your best friend
Winter is the perfect time to catch up on your favourite TV shows while snuggled up in bed or on the lounge.
If that sounds like something you can get on board with you'll be happy to hear that's one of the cheapest ways to stay warm. Finder research shows that heaters can be around 16 times more expensive than using an electric blanket.
The numbers show that 2,400-watt heaters will cost on average $3 per day (when used for five hours) or about $280 for the three-month winter period.
However, an electric blanket would cost as little as 19c per day (also when used for five hours) and could save you on average $260.
If you'd prefer to be lazing around on the lounge rather than tucked up in bed, head down to your local Kmart or Big W and pick yourself up an electric throw blanket instead.
Switch providers
If you really find you can't cope with your electricity bills it might be time to switch providers.
July brings many changes to the energy market so there's no better time to re-evaluate your plan and make sure you're getting the best energy deal possible.
Even in states that only have limited electricity retailers, there are still a number of different plans to choose from, so you can always do your research and pick the right one for your household needs.
For many Australians winter heating is not just a luxury but a necessity, and an expensive one at that! Follow these tips if you want to trim your energy bill and come out the other side of winter without a hefty bill in tow.
Get stories like this in our newsletters.