Top five affordable suburbs for first-home buyers
There's no denying that first-home buyers have it tough finding affordable locations to buy property, particularly in NSW and Victoria, but a new report by CoreLogic may help.
The Top Affordable Suburbs Report identifies the top 100 suburbs where property values are below $500,000 and have demonstrated strong capital growth historically.
Victorians first-home buyers will be pleased with 62 out of the top 100 suburbs located in the state - with four in the top five suburbs. NSW followed with 20 suburbs making the cut and Tasmania was not far behind with 12.
There were slim pickings in Queensland and WA with four and two suburbs on the list respectively. South Australia, the Northern Territory and ACT had none. Housing market suburbs made up 60 of the top 100, while 40 suburbs were based on units.
"While a lot of the attention has been on the affordability of Tasmania, the Top Affordable Suburbs report shows that when you also take long term value growth into the equation, then Victoria has performed more strongly," said Tim Lawless, research director at CoreLogic.
"The range of growth for 12 months performance in Victoria was between 33.4% as the highest and 13.4% at the lowest. The range of median value growth in Victoria across 5 years in the under $500,000 market was 71.8% and 15.7%."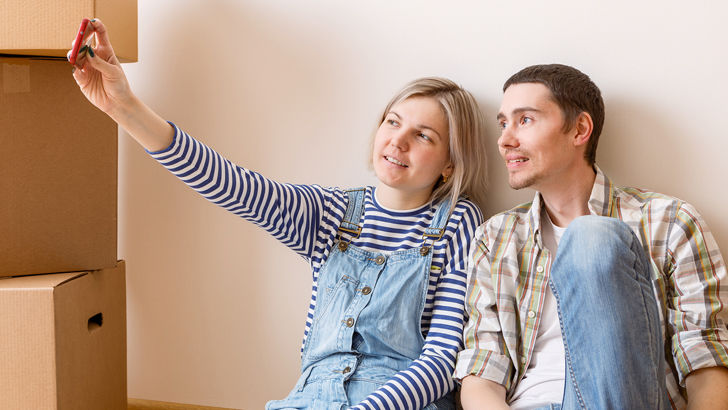 Here's a look at some of the suburbs that feature in the top 100.
VICTORIA
Coolaroo which is 16.8km north of Melbourne, near the suburbs of Broadmeadows and Somerton, topped the list. The median value is $475,235, growing by 33.4% over the past 12 months and 64.2% over the past three years.
Close to Coolaroo is Dallas which ranked fifth on the list with a median value of $455,560 and capital growth over the past 12 months of 26.2%.
Rosebud on the Mornington Peninsula is the strongest suburb for units with growth of 29.3%.
NSW
Houses in Cooma, near the snow fields were the top performing affordable suburb in NSW, ranked number 20 nationally with 12 month growth of 22% and a median value of $302,401.
TASMANIA
The top affordable growth suburb in Tasmania was houses in Moonah with a median value of $381,754 and median value growth of 19.4%.
QUEENSLAND
In Queensland, it was units in Palm Beach where the median value was $474,556 and 22.7% growth over the past 12 months.
WESTERN AUSTRALIA
WA may only have two suburbs on the list but one of them came in fourth overall. Two Rocks has a median value of $470,735 for houses and the growth over the past 12 months was 29.3%.
Top five affordable suburbs under $500,000*
| Suburb | Median Value | Capital Growth 12 months | House/Unit |
| --- | --- | --- | --- |
| 1. Coolaroo, VIC | $475,235 | 33.4% | House |
| 2. Melton, VIC | $397,883 | 31.3% | House |
| 3. Rosebud, VIC | $499,582 | 29.3% | Unit |
| 4. Two Rocks, WA | $470,735 | 29.3% | House |
| 5. Dallas, VIC | $455,560 | 26.2% | House |
*Based on AVM data current to April 2018
Get stories like this in our newsletters.