Study now, pay later: understanding your HECS-HELP debt
If you have taken out a student loan to fund your university degree, you are not alone. There are 2.7 million Australians with debts from their higher education study.
Many students and their families aren't in a position to pay or don't see any point in paying for their university courses upfront so they take out a Higher Education Loan Program (HELP). This was once known as the Higher Education Contribution Scheme (HECS).
The average debt is $20,303, according to the most recent figures from the tax office for the 2016-17 year, up by a $1000 from the year before as the cost of degrees rise.
What you owe the government depends on what you study and the length of your degree. Degrees such as medicine and law are longer and more expensive than a science degree. Around 160,000 former students owe above $50,000.
How does a HELP loan work?
The good news is that a HELP loan is very different to a loan from a bank that requires you to pay the loan off as soon as you borrow money.
You are only required to pay back your HELP loan once your income reaches a certain amount or threshold, known as the compulsory repayment threshold. This year the threshold dropped to $45,881. The rate you have to pay will depend on how much you earn and varies from 1% to 10% of your income. See table and visit studyassist.gov.au.
Even if you are still studying, once your income reaches that level you need to start paying off your HELP loan.
Government student loans don't charge interest but they are indexed to the consumer price index when your debt is more than 11 months old. This is applied on June 1 every year. It was 1.8% for 2018-19.
Is it worth paying off your HELP debt early?
There are no longer any incentives to pay off your student debt earlier and the government has toughened up its conditions for repayments.
The Australian Tax Office, or ATO, will calculate your repayments based on your income. The ATO includes your compulsory repayment for the year on your notice of assessment.
Many experts will tell you that indexation means your debt is not really going up. But be aware that in an era where wages are not rising - even in line with inflation - it can mean that people are not getting ahead of their debt.
Increasingly Australians aged in their 30s are carrying student debt. The fact that the indexation rate is much lower than the interest rates on credit cards or personal loans or car loans, means that people should pay down the more expensive debt first.
Does your HECS debt count against you?
Banks do take student debt into account and HECS/HELP can be treated as an impediment when you apply for a home loan because it does reduce your income and your servicing ability. It also lowers your borrowing capacity and increases your risk profile.
Because you can run up a HELP debt even if you don't complete your study, it is important to withdraw from a course as soon as you know it is not for you or you could fail it. There are deadlines for dropping out without incurring fees.
Parents should take note of these that are available on the university website so that their kids don't incur fees for subjects they don't finish. Over 50,000 students start a degree but don't finish it. While some may have enjoyed their university foray, according to a report by the Grattan Institute researchers, Andrew Norton and Ittima Cherastidtham, often they incur debt and regret.
Before you access a HELP loan, Moneysmart says make sure you understand your obligations around repaying the loan and stay informed about any changes to the HELP scheme and how they could affect your repayments.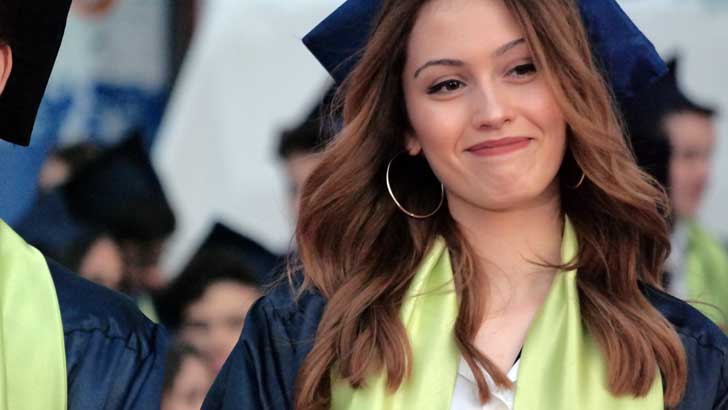 Maddie's story
Maddie chose to take out a HELP loan to pay her tuition fees and finished her degree with a $20,000 HELP debt.
Maddie has just landed a full time job with a salary of $55,000 a year. This means 2% of what she earns will go towards repaying her HELP loan. It is taken out of her pay along with regular tax payments. This amounts to repayments of $1100 a year or $42 a fortnight, according to moneysmart.gov.au.
As her salary increases, so will her HELP debt repayments.
Every year Maddie's HELP debt will increase because of indexation.
If Maddie takes out a loan for example, buy a car or a property, she will need to include her HELP debt. If Maddie moves overseas to work, she will still have to make repayments to her HELP debt.
Get stories like this in our newsletters.